New Franchising 2019 Round Up
Whilst 2019 was another uncertain year for UK politics and the property market remained subdued, Winkworth's new franchising team did see some movement for the network, opening 3 new offices in key strategic areas, and selling another 3 to new management.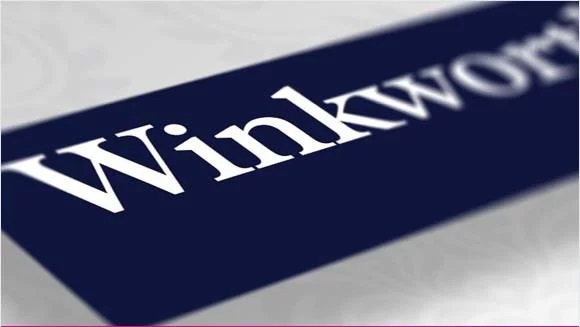 The first office to join Winkworth was a conversion in Leigh on Sea in April. The agency had been trading as an independent for 9 years and had already built itself an outstanding reputation in the local market. Speaking about his decision to rebrand to Winkworth, franchisee Mark Newman comments "Having spent a lot of time getting to know the team at Winkworth Franchising, we felt that this was the best next step to secure the success and longevity of our business. We want to ensure that, for our clients' sakes, we're at the top of our game when it comes to regulation, legislation and always being prepared for any changes in the market. We firmly believe that many independents could struggle to do this but, with Winkworth's backing teamed with the reputation we have built in the area over the years, we are confident that we can now take our business to the next level."
In August, Winkworth's youngest franchisee Jamie Moore bought and rebranded an agency in Southwold, Suffolk, after achieving phenomenal success with his first office in Poringland, Norfolk, which he opened in January 2018. "Acquiring this new office is a great opportunity for us to expand into Suffolk and extend our client base within a fantastic new area," comments Jamie. "Southwold has a strong property market, which is particularly popular with London buyers looking for second homes, and there is no other agent locally that can provide a direct link to London buyers like Winkworth can."
In September, the existing franchisee of the successful Winkworth New Cross office Sean Doyle, opened a new cold start office in nearby Forest Hill. "I had been heavily based in the Forest Hill area with investment properties for over a decade," explains Sean. "The market here has always been very buoyant through the recession and following years and with the integration of the overground line the market has continually evolved and improved year on year. I'm excited about what's to come here for both me and the Winkworth brand."
The Winkworth office in Surbiton, South London sold to new franchisee Ben Wear in June, Tunbridge Wells sold to new franchisee Natasha Firman in September and the sales franchise in Southbourne, Dorset sold to new franchisee James Hadley-Clift in December. "It's encouraging to see new talent purchasing established offices in the network and not just existing franchisees purchasing nearby offices," comments Winkworth's operations manager Gina Piper. "It's proof that the sustainable franchising model that we have built over the last 40 years remains attractive to a wider reach even in tumultuous times."
Selling offices to new management has been an important growth arm for Winkworth over the last several years and is creating added revenue across the network. Out of the six offices that were sold in 2018, five have seen a considerable uplift in revenue; with a combined revenue increase of 221%.
"The network of 100 offices throughout the UK each play a vital individual role in the groups continued success," comments Gina. "In uncertain times it is important that we open new offices, but equally as important to protect and assist the offices we already have, and make sure they are performing to the best of their ability."
Part of ensuring the current offices in the network are performing is by developing new added income streams that they can benefit from. "The Winkworth land and new homes division that was launched in February of this year in the southwest of the country has so far been successful with the offices it has worked with," comments Gina. "In less than 12 months of trading they have added extra income that would not have been generated otherwise and have already broken even."
Since the 2016 referendum, Winkworth has continued to prove itself as a reputable brand which can survive market uncertainty, grow, and continue to pay increased dividends year on year to shareholders. With the results of the latest general election, Winkworth is enthusiastic about the future of the property market and the opportunity to grow the network further. "We hope that now, with a solid majority in place, this will bring closure to the waves of uncertainty from the previous few years and the Conservatives can start to move us through the first stage of Brexit to allow for a clearer outlook for those trading in the housing market," comments Winkworth's CEO, Dominic Agace. "There is still a way to go for the market to recover, but overall we're positive following this result and as always, we have confidence in the markets in which we operate."
Winkworth already have a few cold start offices in the pipeline for 2020 and several offices for sale in various locations. So, if you are interested in becoming a Winkworth franchisee and would like to know more about the opportunities they have on offer, get in touch with the new franchising team today.