An investment that works and tenants who love their home
Book a market appraisal and discover the true rental potential of your property:
Your tenants are looking for more than just a place to rent. They are looking for a place to call home. We understand that.
When we value your rental property we don't just give you a realistic price, we use our unbeatable local knowledge and understanding of the rental market to find the best way to present it to market too. Everything that sets your property apart, that makes it a home, forms part of your valuation.
By the time your property reaches our huge network of tenants - from across the UK and beyond, including an extensive database of corporate clients - they will see more than just an amount Per Calendar Month. They will see a picture of themselves in a new home.
Make letting work for you Marketing your property Corporate Services
Why let with Winkworth:
180 years since our first offices began renting properties
90+ independent local offices
1 network connecting tenants across the UK and the world
2 business specialists with an extensive database of corporate tenants
250,000 unique website visits a month
Unrivalled local knowledge and expertise
Est. 1835
Still learning, still trusted across the country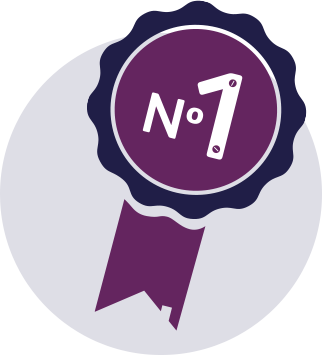 No. 1
One of London's largest estate agents
90+
Independent local offices serving the UK
100+
Over 100 corporate clients.
How it works
Letting your house doesn't have to be a complicated procedure. We take the stress out out of the process by doing the legwork for you
Understand your tenants
Get your rental valuation booked, tell us about what you want your investment to achieve, and find out what your tenants will expect.
Choose your service
Full property management, rent collection service or just help finding the right tenants.
Let us do our thing
We target the property at the right tenants in the right areas.
Relax, we take care of this bit
After showing your property, we do the background checks, arrange deposits and moving in dates.
Make it work
We help you keep your tenants safe and your property in good condition.
Ready to get started?
Get the right help from Winkworth
You might already have a good idea of the kind of landlord you want to be. Maybe you want to be hands on, and right on the other end of the phone when your tenants need some help. You might prefer to step back and let us handle the leg work. Whatever your preference, we have a letting service that's right for you.
Choose a full management service, simple rent collection, or just use our network to take your property to market.
First time landlord?
Congratulations on your new venture. We can help you make it a success by helping you find your next buy-to-let property. Get seasoned advice from our experienced professionals. Find properties in the right area, at the right price and make your investment work from day one.
Browse our properties for sale
Find out more about buying to let
Discover sought after professional tenants with our Corporate Services team
Talk to our Corporate Services team about our growing list of business clients in need of quality rented homes. Your property could soon be filled with professionals making a new life in the area, or working hard to complete a new project. You will get full support from our team for all short and long-term lets to these sought-after tenants.
Reviews verified by HelpHound
"We recently sold our property through Winkworth West Norwood. An amazing service from the lovely team at Winkworth. Jaydene, Alex and Sarah were extremely responsive, quickly resolving any unforeseen issues that arose throughout the sales process. Their knowledge of the..."
★ ★ ★ ★ ★
Caroline
on 7/15/2019
"We would definitely recommend Winkworth in West Norwood. Their local knowledge is second to none, and they will go the extra mile in selling your property. The office is a relaxed and welcoming one, and the guys in there are..."
★ ★ ★ ★ ★
Lou and Rob
on 6/13/2019
"This is such a good agency. As a landlord, I've been very pleased with the tenants they've found for us. As a buyer, they went beyond, in order to help smooth the process and save the transaction from foundering. I..."
★ ★ ★ ★ ★
Myriel
on 6/7/2019
Winkworth Academy
All our agents attend the Winkworth Academy, where they keep learning their craft, share ideas, and stay sharp. Our academy is how we uphold the values of Winkworth – passing on years of market expertise, professionalism and impeccable local knowledge.
Find out more
What makes us different
Want to be a happy landlord? You'll need some happy tenants. That's why we devote ourselves to knowing who will love your property, and why.
We know where professionals want to be, and what they can afford.

Thinking of renting to business tenants? We know the areas and property types that corporate clients love.

Are your tenants looking for the best schools and nurseries? We've got it covered.

We can also advise on the small changes you can make to your property to reach a bigger market.

Looking to invest near a university? We can help you reach the student market

By understanding who's best suited to your property, we ensure you get the best price.

Does your property have access to local parks? We know exactly who will love to be there.
Get started today
Find out the true rental value of your property and see how we'll achieve that price