How to open a new Winkworth office from scratch
The new franchising team at Winkworth have three sustainable routes of expanding the network: helping existing franchisees open further offices, converting existing independent estate agencies to Winkworth and guiding new franchisees to open a 'cold start' office from scratch.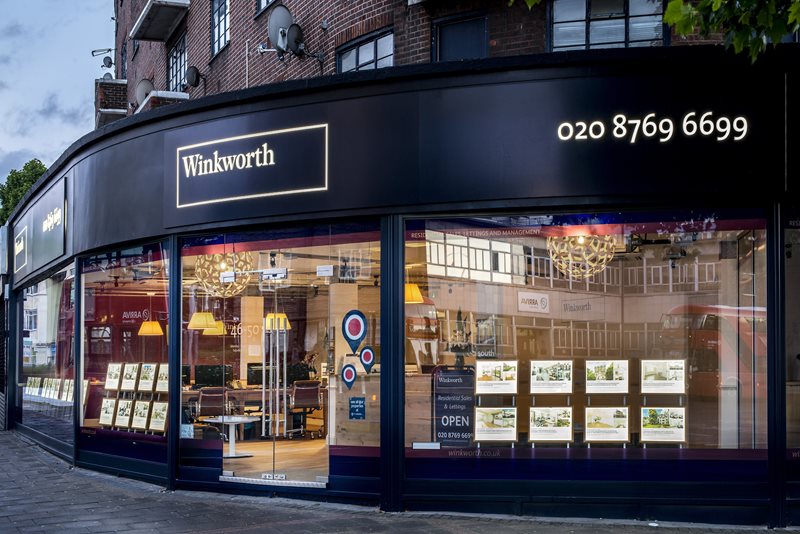 "We see a relatively equal split year on year in the number of conversions, cold starts and the opening of second/third offices in the group," explains new franchising manager, James Campbell. "In 2017 out of the seven new offices that opened, two were cold starts, and in 2018 out of six new offices opened, Banstead, Poringland and Northampton were cold start openings."
All three routes to owning a Winkworth office as a franchisee have their benefits, however the key benefit of opening a cold start Winkworth office means the new franchisee can set up and develop the business exactly how they want to. "We sell an average of four Winkworth offices a year through portfolio management too," comments Gina Piper, operations manager. "This route isn't for everyone though as the new franchisee is buying a business that may have been operational for many years, and to implement new processes and procedures can be complicated. Therefore, some of our new franchisees prefer the cold start route where they can set up and develop their business exactly how they see fit."
Once the due diligence process has been completed and signed off on a potential franchisee, the new franchising team will help in locating a suitable area and premises to open the new Winkworth office. The team work with several commercial agents who can assist in finding premises off-market which is a benefit as finding the ideal site can be a lengthy and sometimes frustrating process.
When a suitable space is found, the marketing team will assist with all aspects of branding the site and managing the fit out to a high-spec Winkworth office, whilst also creating a bespoke marketing and PR plan to suit the new franchisee's needs.
Like starting any business from scratch, opening a cold start office does cost money. Not only does the new franchisee have to fund the initial fit out, hire staff and advertise in the right places, there needs to be a cash-flow facility available to keep the business open and running until it breaks even. Winkworth work with several big banks including HSBC that have dedicated franchise departments that can lend to individuals looking to open or purchase a Winkworth office.
"Opening a cold start Winkworth office is very exciting and a much less risky route than opening an independent estate agency in this current difficult market," comments James. "The new franchisee gets to start their own business and run it like an independent agency, however with the backing of an established national brand, back office support services, and the chance to be part of a large and sustainable network."
Although the property market remains testing surrounding political uncertainty, the new franchising team saw a 78% increase in potential franchisee enquiries in 2018 versus enquiries in 2017. "Our franchised model is a robust and proven one," says James. "Because of this, we continue to attract driven and experienced individuals looking to start their own business and we continue to offer opportunities to do just that."
If you are interested in learning more about opening a cold start Winkworth office, get in contact with the new franchising team today.