5 steps to starting a franchise
Are you thinking of joining a successful and established property franchise business such as Winkworth but are unsure of the steps and processes involved? Read on to see Winkworth's basic five-step guide to starting a franchise.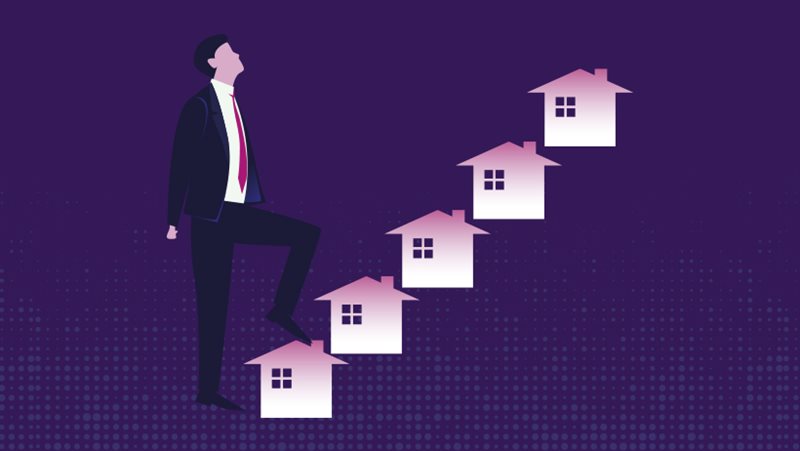 Step 1: Preparing to join
As a potential franchisee you would have done your research and decided that joining Winkworth is the best fit for you. After initial phone calls and meetings with the new franchising team at head office you complete the administrative task of due diligence and pass it.
The next step is acquiring the relevant funding, either from personal savings or through the big named banks such as HSBC and Natwest. Winkworth asks all potential franchisees for a three-year business plan and financial forecast, which the banks will also ask you for in order to decide your level of funding. It's important to do extensive research into the local market, trends and competition to get this right and manage revenue expectations. Winkworth have templates for both the business plan and cash flow forecast and can work on these with you to make targets achievable.

Step 2: Premises and Renovation
Finding the perfect premises can be a lengthy and frustrating process. The new franchising team work with several commercial agents however who can assist in finding the right premises, sometimes off-market, to help make the process a smoother one. Once the premises have been found and signed off, it will need to be branded up and fitted out to Winkworth's specifications. The marketing team are on hand to help with a standard Stage One, which includes an on-site briefing and sketch scheme scope with designers, and then a Stage Two, which will encompass detailed design options and specifications for the office. Franchisees are then permitted to have the renovations carried out by local builders if they wish, using Winkworth's on-spec designs to keep costs down.

Step 3: Legal guidance
Often potential franchisees say they aren't going to use a lawyer however Winkworth's new franchising team cannot stress enough how important instructing a good lawyer is during the process of starting a franchise. It's vital that solicitors are involved from quite early on and throughout, as owning a business is a huge decision and a long-term commitment. Winkworth's franchise agreements are also detailed and extensive documents so understanding them fully from a legal perspective is key. Winkworth are on hand as always to offer advice and steer potential franchisees in the right direction.

Step 4: Preparing to open
Staff: Think about the people and staff structure you want in place prior to opening. If your expertise and background is in sales, ensure you hire an experienced lettings manager and vice versa. Winkworth have an in-house recruitment department that can help with all your staffing needs and advise on a structure if you are unsure. It's worth noting that you might have to pay higher basics for experienced managers to join you, but it's the right staff that will bring in higher revenue faster.
Compliance: The property industry is rife with regulations and there are certain compliance aspects that legally must be in place prior to trading, such as Client Money Protection and registration at HMRC for Anti Money Laundering. Winkworth's knowledge and regulation team will talk through all the compliance that's needed and help where possible.
Training: Winkworth's in house academy offer lots of different training days for staff at all levels. As a basic requirement, new franchisees and their staff must attend a three-day induction program run at head office which covers an introduction to the brand, expected levels of customer service and basic property law. Winkworth also offers industry qualifications NAEA and ARLA which franchisees are expected to obtain.
Advertising: There is a prompt in Winkworth's required financial forecast for an advertising spend. It's important to budget well for this in order to get people's attention and gain instructions. The marketing and PR team at Winkworth head office will help draw up a detailed marketing plan for the first three, six and 12 months of trading, including leaflet drops, local advertising and sponsorship.

Step 5: Utilising ongoing support
Congratulations - you are now ready to start running your franchise!
As with any business you will have teething problems at the beginning of your franchise journey so utilising the support services that Winkworth offer as much as you can will help you. The operations team and head of lettings will be your first point of call for any day-to-day queries you might have on running your Winkworth office and will point you in the direction of other departments if they need to. Although the services are there to be used as little or as much as you want, the most successful offices in the network, regardless of when they opened, are the ones that have regular contact with head office.
The above five step guide is by no means exhaustive, so if you are seriously considering joining a property franchised business and would like to know more about the Winkworth opportunity, get in contact with the new franchising team today.