Winkworth's strong London to country connection
Winkworth's advantage is that they're well connected. With 58 offices in London and 42 offices spread across the country, the whole network benefit from a strong London to country link that allows them increased opportunities for business, which in turn means an increase in revenue.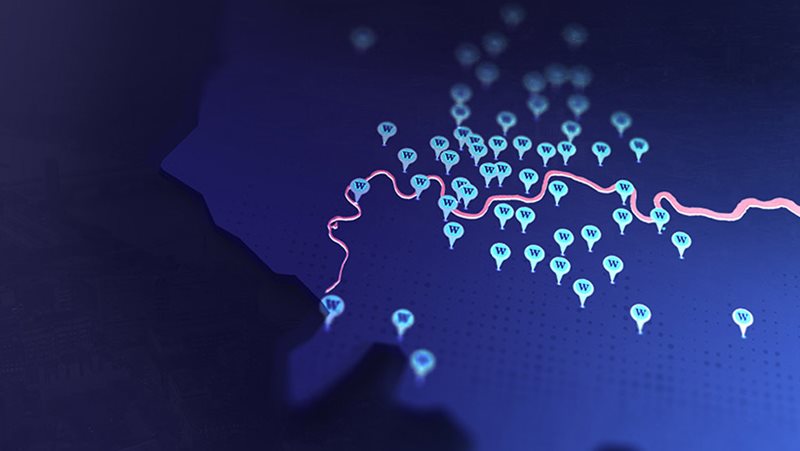 For several decades Winkworth established itself as a reputable London estate agency but just over 15 years ago began its expansion into the country. "We had worked tirelessly to ensure we were a respected and recognised brand in the capital who offered an unparallel level of service to our clients," explains Winkworth's CEO Dominic Agace. "We knew we could offer the same level of service to the people who had used us before in London and were now moving out to get more for their money in the country."
Winkworth began by opening offices in prime commuter towns such as Brighton, Guildford, Basingstoke and Winchester, as they knew the brand would be recognised there due to the high number of relocating Londoners. These offices were a success and as such Winkworth have continued to grow their presence in the country ever since.
The Winkworth country offices are able to hold their fees and are called out to higher end valuations due to the strong link to London and the reputation Winkworth has built there. After Newbury franchisees, Ian and Sandra Haines, converted their independent estate agency to Winkworth in 2009, they saw the average sale price of stock they listed increase by 165% in one year. This was because Winkworth operates in the mid to upper end of the market and Ian and Sandra benefitted from sellers recognising this.
In the first half of 2018, 42% of all homes sold in Bath and north-east Somerset were to relocating Londoners, seemingly looking for a slower pace of life, more space for their money and fantastic schooling opportunities. The established Winkworth Bath office benefits from this migration with one in five of their buyers coming from the Capital, resulting in an increased revenue opportunity for them. With the brand already established in London, Winkworth Bath has become a natural choice for people to use when they relocate, as they already recognise the brand.
Last year Winkworth opened their first office in Cornwall, converting a long-standing independent agency to the brand in Fowey. Franchisee David Elkerkin says "Cornwall, and Fowey in particular, are in increasingly high demand for people looking to move here for a change of lifestyle, and we felt that with Winkworth's branding and London to country link, we could further tap into that market of second and holiday home buyers to maximise our office's potential."
Migration from London is at its highest ever recorded level with over 100,000 people, mostly in their early thirties, moving out of the Capital to purchase properties that are more affordable every year. Winkworth's network of offices benefit from this migration with the offices in London selling these people's properties and referring them to the Winkworth country offices to buy through, and vice versa.
There remains many prime areas outside the M25 that Winkworth would like a presence in but don't yet have one. If you are interested in learning more about owning your own Winkworth office, and how in doing so you can immediately benefit from their established London to country link, get in contact with the new franchising team today.