Winkworth Poringland Estate Agents
Your local independent experts with the support of a national network.
At Winkworth Poringland Estate Agents, we understand that everyone's move has a different story to tell and that not one service will fit all. This is why we create a bespoke marketing strategy that is truly unique to you. We are a very special agency for a very special area. If you are thinking of buying, selling, letting or renting, then you can be sure that our incredibly committed and experienced team, based in the heart of the thriving village of Poringland, will help you.
Sales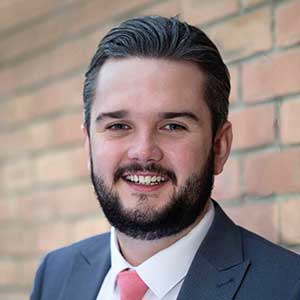 Jamie Moore Director
Lettings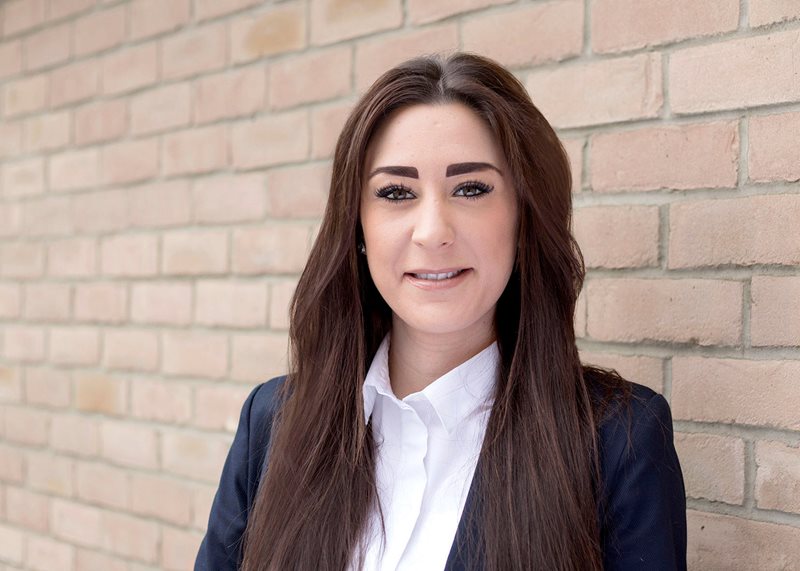 Kylee Cates MNAEA Director
Winkworth Poringland Unit 2, Overtons Way Poringland, Norwich Norfolk NR14 7WB
Opening Hours Mon-Fri 8.30am to 6pm Sat 9am to 4pm Sun Via appointment
Poringland office reviews:

Rating
"Called to view a property they had advertised for some time only to be told it had already been sold by another agent, when I asked why they were still advertising it on the search engines as well as their own website I was merely asked for my personal details to add to their database. A very underhanded way for an estate agent to carry on, would certainly not recommend them for selling or buying. Be warned!"

Steve Rogers

on 3/8/2022

"The team at Winkworth Poringland were absolutely fantastic with helping us purchase our house. In particular Kylee, James and Jade - but the whole team is extremely helpful, knowledgeable and efficient. James was great in arranging viewings and sending us houses of interest and then Kylee and Jade kept us informed throughout the purchase. They were always available to get hold of and were extremely quick to chase and resolve any delays/issues. Absolutely would not hesitate to recommend Winkworth Poringland. We can't thank them enough! (Apologies for the delayed review!)"

Stacey S

on 2/8/2022

"We have nothing but praise for the team at Winkworth. They have been extremely friendly and helpful during the whole buying and selling process. A special thanks to Jamie for giving us the confidence to make the decision to move and also to Jade who has been brilliant at negotiating us through the sale."

Timothy Hodgson

on 1/8/2022

"Jade McGarvey at Winkworth Poringland was great in dealing with my purchase. She kept me informed throughout, offered good advice and acted quickly to deal with issues as they came up. A friendly and professional service that I would thoroughly recommend!"

Sean Curran

on 22/7/2022

"We have just exchanged contracts on the sale of our house through Winkworth at Poringland. All the staff were efficient and helpful throughout the process. Once we were officially sold we were passed over to the Sales Progressor / Assistant Manager Jade McGarvey to assist the sale onto Exchange. I wont go into detail but to say we came up against a few obstacles would be an understatement. Jade was absolutely incredible working with us to the point of Exchange. I thought i had drive and determination solving problems we all encounter in life. This lady takes her job and your case quite frankly to another level to make sure you meet your end goal. Do not hesitate to use this firm as they are very competent however, once you are sold you are in very safe hands."

Karl Riches

on 22/7/2022

"Many thanks to the Team at Winkworth, brilliantly lead by Jamie and with special thanks to Leah, Jade, James and all the team involved in the sale of my late father-in-law's property. A pleasant experience from start to finish with regular updates from Winkworth where on top of their game from day one, liaising with solicitors, buyer and ourselves to make this an experience that was so different to all the estate agents I have dealt with in the past. Thank you. I have no hesitation in recommending Winkworth Estate Agents Poringland. Well done!"

Jon D (pureselfdefence)

on 8/7/2022
Meet the team
As the area's newest independent agent we bring with us 30 years of experience, and a love for what we do and the local community around us. Understanding the individual needs of our clients is paramount to who we are. Our newly built office is perfectly positioned within the Budgens complex. We have a modern and vibrant office that offers a warm welcome to our customers as well as providing the perfect setting to showcase our clients' homes. We would love to hear more about your plans to move so please pop in to the office for a coffee when passing. We look forward to meeting you.
See all team members
Got a question about Poringland?
Recently Sold Properties in Poringland
A few of our current favourites in and around the Poringland area
Online Valuations
Aren't Worth The Paper They're Printed On.
When online valuations don't give you the whole picture - try Winkworth's expert service
Book your free video appraisal
Available Properties in Poringland
A few of our current favourites in and around the Poringland area
Why move to Poringland?
Poringland is an established yet growing village, offering a wealth of local amenities and a real sense of community. Ideally located just five miles south of the cathedral city of Norwich, the village is perfect for convenient living; whether you need a pint of milk, a day of pampering at the local salon or a walk through the woods on a crisp morning, there really is something for everyone.
A little bit of history
First mentioned in the Domesday Book 1086 as 'porringhelanda', Poringland has for centuries played a role in the history of agriculture in Norfolk. The local All Saints Church is one of just 124 round-tower churches in Norfolk. During the 18th century, the founder of the Norwich School of Painters, John Crome eloquently created the 'Poringland Oak' painting - an interpretation of the local landscape which now hangs proudly in the Tate Modern gallery. The village sign is homage to his works in the area.
Need to know
Former Canary and Scottish international football player Robert Fleck calls Poringland home, along with former Norwich City and Everton manager Mike Walker and Britains Got Talent 2011 runner-up Ronan Parke.
Shopping
Poringland has many established local businesses serving the community. Within the village there are three shops which all provide daily necessities; there are also salons for people and pets alike, a car repair centre and eateries such as Zaks restaurant, The Royal Oak and The Railway Tavern. The Fish Inn is one of the favourite local takeaway spots. If you take a short venture to the nearby village of Stoke Holy Cross, you will stumble accoss The Stoke Mill and The Wildebeest, both well known fine dining restaurants. If you prefer a wider choice of shops and restaurants, then the city of Norwich is just a short drive away.
Winkworth Poringland is the trading name of Jamie Moore Limited Registered office: Anglia House 6 Central Avenue, St Andrews Business Park, Thorpe St Andrew, Norwich, Norfolk, United Kingdom, NR7 0HR Registered in England: No 10934520 VAT No. 284134308 Copy of Professional Liability Insurance available on request