The better way to sell your property
Let's get started – book a market appraisal and see the true value of your property:
Our market appraisals are different. Not only do we give you a realistic valuation of your property, but we also know the best way to present it to the market.
Our agents pride themselves on their unbeatable local knowledge and passion for detail. Each office is an independent business, connected to our network across the UK, and internationally. This means we do more than put a price on it - we lovingly match your property with the right buyers.
When you find out how much your property is worth, all you get is a number. With Winkworth, you get the complete picture.
Why sell with Winkworth:
180 years of selling property
90+ independent local offices
1 network connecting buyers across the UK and the world
1 team of dedicated Country House specialists
50,000 registered buyers
250,000 unique website visits a month
Unrivalled local knowledge and expertise
Est. 1835
Still learning, still trusted across the country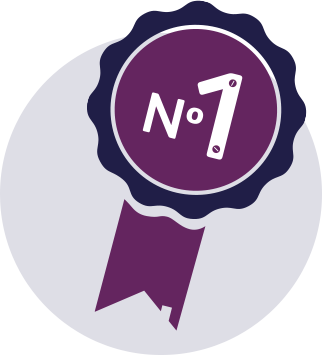 No. 1
One of London's largest estate agents
90+
Independent local offices serving the UK
3,000
Over 3,000 properties sold in 2016
How it works
Selling your house doesn't have to be a complicated procedure. We take the stress out of the process by doing the legwork for you.
Share your plans with us
Get your property valued with a free market appraisal. Then tell us what you want to do next, so we can make it happen.
Wow the market
Get your property in front of the right buyers. Put our agents to work, across our UK networks, online, and in print.
Tell the world
Our China Desk can get your property seen by thousands of potential investors looking to invest in the UK market.
Watch your buyers fall in love
Let our agents do what they do best – inspire buyers by showing them the true value of your property and the charms of the local area.
Negotiate
We use our experience to negotiate the best offer for you. You'll stay in control as you move from an agreed price, to a completed sale.
Get ready to move
Let your solicitors handle the money. We'll make sure that everything runs smoothly.
Congratulations!
You have now sold your property!
Ready to get started?
Get the best price, from the best buyers
Your property is unique, and it should be marketed that way. Let us dazzle buyers with the potential of your property. Throw your net wider with access to our national database and China Desk. Someone out there is ready to fall in love with your home – meet them sooner thanks to our unique approach.
Complete the circle
Make your life easier by buying your next property through us too. This means you get a single point of contact, dedicated care throughout the buying and selling process. Even a cup of tea when you need it.
Sell your country house
Reach the most serious buyers for your country property through our dedicated Country House team. With a complete PR and advertising plan, luxury brochure and support from our China Desk, your property will have the exposure it needs to sell to the right buyer.
Reviews verified by HelpHound
"My husband and I recently moved to London and only had a small period of time in which we had to secure our own tenancy. Both Alison and Brooke were very helpful and supportive in this stressful time and were..."
★ ★ ★ ★ ★
Tracy Leonard
on 10/4/2019
"Winkworth Blackheath provided us with some sound advice before marketing the property and during the process. They brought around some quality prospective clients and navigated us through the negotiation and sales period. I would recommend."
★ ★ ★ ★ ★
Chris
on 9/30/2019
"Excellent service from start to finish - the sale felt in safe hands throughout and feedback was excellent - Nicola was always on hand to get the deal moving even when the chain had stalled. Highly recommend."
★ ★ ★ ★ ★
George Davey
on 9/27/2019
Winkworth Academy
All our agents attend the Winkworth Academy, where they keep learning their craft, share ideas, and stay sharp. Our academy is how we uphold the values of Winkworth – passing on years of market expertise, professionalism and impeccable local knowledge.
Find out more
What makes us different
Sell your property through our network of independent offices, stretching across the UK and internationally. Wherever you are selling, you'll find the same proven approach.
Here are the 4 principles we live by:
It is never just a house. Every property we sell has something wonderful and unique about it. The secret is how to let it show and let your buyers fall in love with their new life.

Your buyer is out there. Someone out there is looking for exactly your property. We'll find them from the 15,000 registered buyers across our network.

Your property is in a great neighbourhood. Believe us, we know every inch of the place. From your buyer's new favourite café to their kids' new school, we make them feel at home from the first viewing.

Tell our agents how you want things to go. So, if you only want viewings in the afternoons, no problem. No shoes on the carpet? We'll wear our best socks. This is your sale, and you are in control.
Get started today
Find out what your home is worth and see how we'll achieve that price