Winkworth Surbiton Estate Agents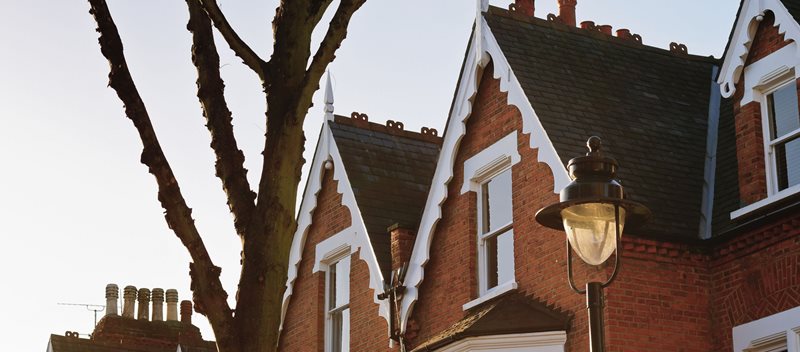 A customer centric team of estate agents in Surbiton, and with well over a century of knowledge we know how to get you where you want to be.
Knowledge is power, but understanding people is what gets you results. With Winkworth Surbiton Estate Agents we can move you through the processes and on to the next adventure with ease. We do everything property and we do everything properly. We understand that this is rated as the most stressful activity in your life, so let us make it stress free.
Sales
Winkworth Surbiton 26 Brighton Rd, Surbiton KT6 5PQ
Opening Hours Mon-Fri 9am to 6pm Sat 10am to 5pm Sun Closed

Rating
"Debbie was more than helpful in finding us the right flat in Surbiton.She was always available for any questions or for showing us different options in the area. She was extremely clear on all details since the beginning and very focus on our requests and always easy to reach out. We highly recommended her as a professional in the area was as Winkworth's agent. Debbie Thank you again! Flat 6"

Mayte Kahlo

on 31/7/2022

"Nigel, Ben and Debbie were a great help in our house purchase. They were supportive, informative and available at every step."

Matt Jones

on 26/7/2022

"I don't usually write reviews however I was amazed by the service from Winkworth Surbiton when helping me with the process of renting my first property in London. Debbie went above an beyond to walk me through some processes that I was not familiar with and explain what was happening with the application. I lived far from the property that I was renting so it was not an easy transition to my new place however the great people at Winkworth made it as smooth as possible!!"

Salvatore Manzella

on 10/6/2022

"Superb hassle free sale of our house. Ben and Debbie stayed in touch and were superb throughout I would totally recommend them to anyone Thank you so much"

Adam Scarbrow

on 9/5/2022

"Ben, Nigel and Debbie have been such a help with selling my flat. Not only are they extremely professional and helpful, but incredibly human throughout what is a stressful time for anyone. Ben has been so helpful and kind and bent over backwards to ensure a smooth sale, including helping out with finding a handyman and clearance firm and cleaners. The human touch also meant I felt confident they would ensure my indoor cats were safe during viewings! I'm so grateful for everything they've done - definitely a different approach to estate agents!"

Natalya O'Prey

on 22/3/2022

"Hugely impressed with the service provided by Nigel Gama. I particularly appreciated that he called me weekly throughout the process with updates, and read the market and responses of potential buyers with a tough but always rational commitment to my interests as the vendor. It should be said that this is all in contrast to the first agent I gave the sale to, who had been the letting agent. A good letting agent may not be a good selling agent, it turns out..."

Richard Hunt

on 9/3/2022
Meet the Team
Our team at Winkworth Surbiton Estate Agents are here to support and advise our customers when they need it most. We understand that buying, selling, letting or renting can be daunting and often emotionally meaningful. We are there, when it matters, to make the journey as stress-free as possible.
See all team members
Got a question about Surbiton?
Recently Sold Properties in Surbiton
A few of our current favourites in and around the Surbiton area
Online Valuations
Aren't Worth The Paper They're Printed On.
When online valuations don't give you the whole picture - try Winkworth's expert service
Book your free appraisal today
Available Properties in Surbiton
A few of our current favourites in and around the Surbiton area
Why move to Surbiton?
Surbiton is almost a hidden gem, as we like to think of it. It has an amazing community that get together and do crazy things and knows how to have fun! With its village feel and yet only 20 into London by train, this is arguably one of the best place to live. The River Thames is right there offering bike paths, walking paths, boats, plus a relaxed life on the river. You are less than five minutes from all the major shops of Kingston and yet you are surrounded by tree-lined streets, old architecture and a beautiful village with everything you need.
A little bit of history
One of the little known facts of Surbiton is that it used to be a part of Surrey and was later welcomed into the Kingston Borough of London. It's actually really well known for its iconic train station which opened in 1838. The original station was called Kingston Borough Station but later changed to Surbiton when a new station was built in Kingston. There are many iconic building, however the train station stands out as it was also the back drop for Harry Potter and the Half-Blood Prince, Poirot and Eastenders. Surbiton has honorary mentions the in Monty Python Series as well as being the back drop to the 'The Good Life' although there were no actual scenes filmed in Surbiton.
Need to know
Surbiton was once famous for its tennis, as it played host to International Lawn Tennis from 1900-1981. It also has a famous Hockey Club and boasts of the oldest River Thames sailing club, the Thames Ditton Sailing Club.
Shopping
Surbiton's centre is a little village but with a lot of the major brands such as Waitrose, Sainsbury's, Cafe Nero, Costa Coffee , Starbuck's and Cook just to name a few. It is fast becoming an eating hub with near nearby Maple Road holding down some lovely restaurants such as French Tarte and No 97. It offers some funky bars and pubs, plus some small cafe's and eatery places. It is lucky to have Kingston only a stone's throw away with all the major retail outlets making the High Street far more manageable!
Winkworth Surbiton is the trading name of BW Investments LTD Registered office: 18a North Street, Leatherhead, England, KT22 7AW Registered in England: No 10827420 VAT No. 281598073 Copy of Professional Liability Insurance available on request