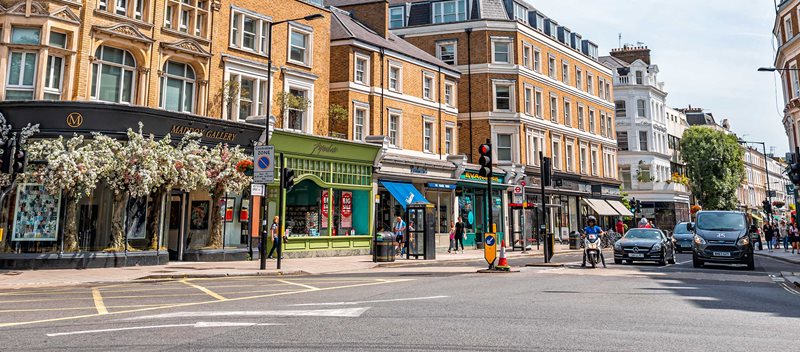 Winkworth Commercial
Winkworth Commercial
1 Lumley Street
London
W1K 6TT
Winkworth Commercial are one of Central London's fastest growing experts in all aspects of Commercial property.
As one of London's most well-established property consultants, we have set out to provide our clients with innovative and inspiring solutions, delivered by a group of experienced property professionals who thrive on doing business and creating value.
We work with an exceptional list of Landlord and Tenant clients with an absolute commitment to delivering 'best in class' strategies for the varied portfolios entrusted to us by our clients.
Our expertise has accelerated rapidly into Development and Investment Consultancy and our recent deal flow is testament to our outstanding range of abilities and passion for creative solutions.
Our latest commercial properties
New King's Road, Fulham, London, SW6

£675,000

Brompton Road, Knightsbridge, London, SW3

£3,750,000 Guide Price

Latimer Road, North Kensington, London, W10

£36.50 per sq ft

King's Road, Fulham, London, SW6

£1,250,000 Guide Price

Winchester House, 259-269 Old Marylebone Road, London, NW1

£29.50 per sq ft

Westbourne Grove, London, W2

£95,000 per annum

Lordship Lane, London, N17

£12,000,000 Guide Price

Heath Road, Weybridge, Surrey, KT13

£4,800,000

Golborne Road, North Kensington, London, W10

£1,850,000 Guide Price

Brompton Road, Knightsbridge, London, SW3

Price On Application

Brompton Road, Knightsbridge, London, SW3

Price On Application

Brompton Road, Knightsbridge, London, SW3

£40,000 per annum

Brompton Road, Knightsbridge, London, SW3

£70,000 per annum

Stoke Newington High Street, London, N16

£32,500 per annum

St Charles Square, Notting Hill, London, W10

£20,000 per annum