Information about our use of cookies
We are Winkworth Franchising Limited, trading as 'Winkworth', a company registered in England and Wales. Our company registration number is 03950111 and our registered office is at 4th Floor,1 Lumley Street, London, W1K 6TT.
We provide a web-based platform, which provides you with access to and an opportunity to identify properties, estate agency and property-related services and information via Our Website at the URL www.winkworth.co.uk ("Our Website").
This cookie policy sets out information about our use of cookies on Our Website.
What is a cookie?
A cookie is a small text file of letters and numbers which is placed and stored on your browser or the hard drive of your computer/mobile device by websites you visit, if you agree. Cookies contain information which is transferred to your computer's or mobile device's hard drive. Cookies are not used to identify you personally.
Our Website uses cookies to distinguish you from other users of Our Website. The information collected by cookies includes general information about your computer/device settings, your connection to the Internet e.g. operating system and platform, IP address, your browsing patterns and timings of browsing on Our Website, your location and type of device you use. This helps Our Website work more efficiently, providing you with a good experience when you browse on Our Website (including remembering settings) and also allows improvement of Our Website.
Consenting to use of cookies
By clicking the "Allow Optional Cookies" button on the pop-up when you first use Our Website you are agreeing to the use of cookies by Our Website. You are able to change this anytime by clicking on the "Cookie Settings" button on the side of this page.
We use the following cookies:
Strictly necessary cookies. These are cookies required for the operation of Our Website. They include, for example, cookies which enable you to log into secure areas of Our Website.
Analytical/performance cookies. They allow us to recognise and count the number of visitors and to see how visitors move around Our Website when they are using it. This helps us to improve the way Our Website works, for example, by ensuring users find what they are looking for easily. For example, we use Google Analytics, a popular web analytics service provided by Google, Inc. Google Analytics uses cookies to help us to analyse how users use the site. It counts the number of visitors and tells us things about their behaviour overall such as the typical length of stay on the site or the average number of pages a user views. The information generated by the cookie about your use of our website (including your IP address) will be transmitted to and stored by Google on servers in the United States. Google will use this information for the purpose of evaluating your use of our website, compiling reports on website activity and providing other services relating to website activity and internet usage. Google may also transfer this information to third parties where required to do so by law, or where such third parties process the information on Google's behalf. Google undertakes not to associate your IP address with any other data held by Google.
Functionality cookies. These are used to recognise you when you return to Our Website. This enables us to personalise our content for you, greet you by name and remember your preferences (for example, your choice of language or region).
Targeting cookies. These cookies record your visit to Our Website, the pages you have visited and the links you have followed. We will use this information to make Our Website and the advertising displayed on it more relevant to your interests. We may also share this information with third parties for this purpose.
You can find more information about the individual cookies we use and the purposes for which we use them in the table below:
Origin

Cookie ID

Type of cookie

Reason

This site
.Winkworth.Application
Cookies
Strictly necessary cookies
Used for user session functionality
This site
LongTermSession
Strictly necessary cookies
This allows the system to know if the user accepted cookies
This site
assets
Strictly necessary cookies
Used for caching assets

Google Analytics

__ga
__gid
__utmb
__utmt
__utmc
__utma
__utmz

Analytical/performance cookies.

Google Analytics is a third-party website monitoring tool that allows users to see volumes of website visitors, their source, and to analyse how the content of their website is viewed and navigated. This in turn allows optimisation of the content and pages on www.homeflow.co.uk and the marketing programmes that drive traffic to the website. Google Analytics does not store any personal information about website visitors, but does use persistent cookies to identify repeat visitors. You may universally opt-out of all Google Analytics tracking used by all websites by visiting https://tools.google.com/dlpage/gaoptout
Google's privacy policy is available at: https://www.google.com/
policies/privacy/.

Giosg Live Chat

giosq_gsesessid_xxxx
giosg_chat_id_xxxx
giosg_gid_xxxx

Live Chat application

AddThis

__atuvc
__atuvs

Functionality cookies.

Social Bookmarking Service

Visual Website Optimiser

__vwo_ds
__vis_opt_s
__vwo_uuid
__vwo_uuid_v2

Analytical/performance cookies.

VWO uses cookies to run layout tests and to track user information. The cookies keep track of the variation a user has viewed, and helps to serve the same variation to the user consistently, track goals completed by a user, and determine whether a user is part of a test campaign.

Facebook

ID:152711571953504
ID:321885497985613

Facebook Pixel

To show users Facebook adverts after they have visited the Winkworth site and track user behaviour.

Google Remarketing

__utma
__utmb
__utmc
__utmt
__utmz

Third Party Cookie

These cookies help us to analyse the visitors to the Winkworth site so that we can make create value-adding advertising campaigns.

Google Call tracking

GWCC

Third Party Cookie

This allows us to track users that call the offices Sales and Lettings numbers
Please note third parties (including, for example, Rightmove, Zoopla and OnTheMarket, other business partners, providers of financial products and services, advertising networks and providers of external services like web traffic analysis services) may also use cookies, over which we have no control. These cookies are likely to be analytical/performance cookies or targeting cookies. For further information about the cookies used by Rightmove, Zoopla and OnTheMarket, please refer to the cookies policies on those website.

You can find Facebook's Privacy Policy here: https://www.facebook.com/about/privacy
You can find Facebook's Cookie Policy here: https://www.facebook.com/policies/cookies/
You can find further information regarding Facebook's guidelines on cookie consent here: https://developers.facebook.com/docs/privacy#what-info-to-provide
How can I refuse the use of cookies?
You can block cookies by activating the setting on your browser that allows you to refuse the setting of all or some cookies. However, if you refuse to accept cookies you may not be able to access and/or use all or parts of Our Website nor all or any of the functionality offered by Our Website.
To opt out of being tracked by Google Analytics please see http://tools.google.com/dlpage/gaoptout.
More information about cookies
To find out more about cookies, including how to see what cookies have been set and how to manage and delete them, visit www.aboutcookies.org or www.allaboutcookies.org.
Contact Us
Questions, comments and requests regarding this cookie policy are welcomed and should be addressed to [email protected] or to the following address:
The Data Protection Office
Winkworth Franchising Limited
4th Floor,
1 Lumley Street,
London,
W1K 6TT
Last updated 22 May 2018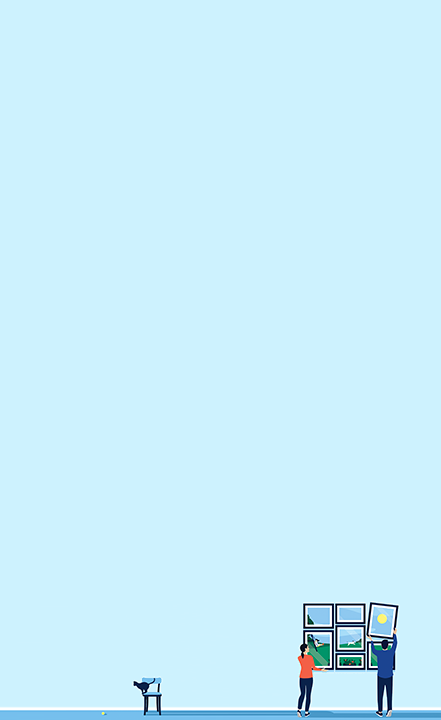 Manage your Cookie Settings
Click on the button below to manage your cookie settings on our website.
Website Terms of Use