If you're in it for the long term, then Winkworth could be for you.
Joining Winkworth as a franchisee has many benefits, such as the backing of a well-recognised and respected brand, being part of a family network and full back office support services. Being a franchisee can also be extremely rewarding both personally and financially, but it is a long-term commitment.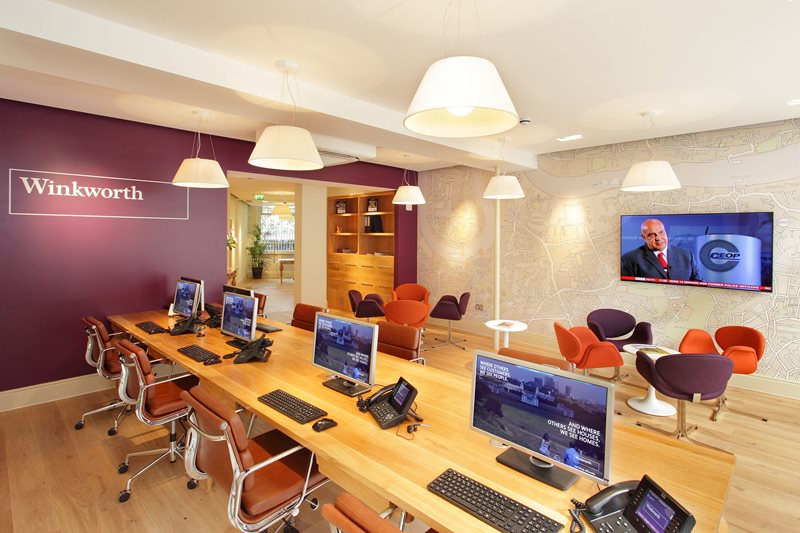 Each Winkworth Franchise Agreement is for a term of 10 years – renewable once that term has ended for a further 10 years, so the new franchising team look for individuals who will be invested in the long run.
When potential franchisees are looking to join the Winkworth network, the new franchising department request a two-year business plan and cashflow forecast. "This is very important to get right. As the property market remains turbulent, franchisees must have enough capital to run their office until the break-even point, which when opening a cold start office today, is taking between 18 to 24 months," explains new franchising manager, James Campbell. "Once you start turning a profit, there is no reason, with the right drive and determination, coupled with Winkworth's back office support services, you can't grow revenue year on year for the remaining term of the franchise agreement, even in a tough market."
Winkworth went into franchising in 1976 and over 40 years later the business model still has proven longevity. The team looks for individuals who are going to join the network to enjoy long term success with them. "Some of our highest grossing offices in London are run by franchisees who joined the network just after the business started franchising," comments Gina Piper, operations manager. "These franchisees have been with us for decades, and their long-term investment into their offices is proof that the model is a rewarding one."
Encouragingly, Winkworth is seeing more and more young individuals enquiring about the franchise opportunity. "Although our existing, experienced franchisees are paramount to the brands continued success, the thirty-somethings opening or purchasing Winkworth offices have a newfound enthusiasm for achievement, especially amongst their peers," comments Gina. "We've worked hard to bring the initial start-up costs down to encourage more millennials through the door, as we recognise this next generation of franchisees will contribute hugely to the future of the brand, and hopefully stay with us for the long term."
Winkworth offer support to their franchisees throughout their entire journey with the brand. They look to encourage franchisees by assisting them if they want to expand by owning multiple offices, or by purchasing portfolios to plug into their existing businesses. "Our franchisees are of utmost importance to us," explains Gina, "and we're proud we have the ongoing ability to assist in their individual future long term growth."
Joining Winkworth franchising provides an opportunity to individuals looking to cement their future working careers. "The franchise route is a long-term investment, both financially and personally," comments Gina. "Owning a business is an end-goal for a lot of people and a huge achievement. With the backing of the Winkworth brand, coupled with commitment from the franchisees, the opportunities available for them to continuously develop their businesses and enjoy long term success off the back of them, is huge."
If you would like to learn more about owning a Winkworth office, get in contact with the new franchising team today.