Are you thinking about owning your own estate agency business through franchising?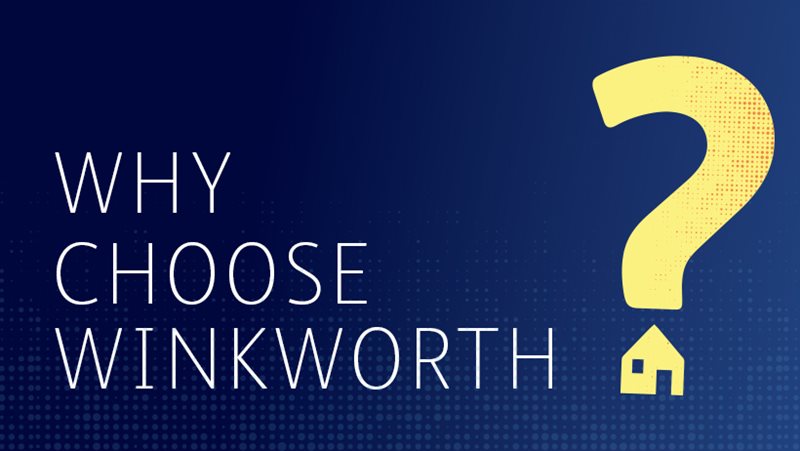 By now you would have done your homework into geographical areas you're interested in opening in and the different opportunities that the big estate agency franchising companies offer. Below, we look at the Winkworth franchise proposition and why choosing Winkworth could be good for you.
Passion
Winkworth is a success thanks to the personalised and bespoke service the franchisees offer to their clients and the commitment they show to the brand. Winkworth's franchisees and their teams have a real passion for what they do – they're passionate about their areas, their clients and the properties they sell and let. By becoming a Winkworth franchisee, you can join them in running prosperous businesses that rank in the top three local agencies in their area.
Winkworth invests in people
Winkworth is a business built on family values, and the history of Winkworth over the last 184 years reflects that. The people that work in the network are key to the brand's success and Winkworth acknowledges that through investing in them. Winkworth were the first estate agency in the UK to set up an in-house training academy for all levels of staff to attend regular training to further their careers, and encourages everyone to become professionally qualified in areas such as ARLA and NAEA. Winkworth's recruitment department are always on the lookout for top quality staff for the offices and work with them to ensure they have the best teams in their areas to go up against the competition. Winkworth also back some of the top managers in the network to help them purchase or start their own Winkworth office.
Support through the journey
Winkworth look to support their franchisees throughout their journey within the network. The new franchising department help potential franchisees open their Winkworth office at the beginning and look to support franchisees who wish to grow and own multiple offices during their time with the brand. Winkworth will also help franchisees wishing to exit the network when the time is right, ensuring they get the right price for their businesses.
Proven business model
It's common knowledge that franchising is a robust business model and Winkworth is proof of that. Winkworth has been growing steadily since it started franchising over 40 years ago, and since successfully floating on AIM in 2009, have delivered and paid increased dividends year on year whilst other well-known estate agencies have stopped paying them altogether.
Nationally recognised brand
Winkworth has been trading since 1835 and has grown its network of offices through franchising for just over 40 years, establishing itself as a recognised and respected brand along the way. Today, you will find 58 Winkworth offices trading across the Capital who provide a strong London to Country link to the 42 offices trading outside the M25. Winkworth's country offices cover a large part of the UK, stretching across the south coast from Cornwall to Kent, and right up through the midlands to Lincolnshire. Winkworth also has a shared database of applicants across its vast network, allowing the offices to access and refer clients between them up and down the country.
Support services
Upon joining Winkworth, franchisees have access to all the back-office support services that they could want, including marketing and PR, IT, recruitment, training, compliance and legislation, client services and corporate relocation. Incoming franchisees will join a growing network of almost 90 franchisees trading across 100 offices in the UK. So, by choosing Winkworth, you will get support from head office, support from your peers and above all the opportunity to be a part of something great.
If you would like to know more about owning a Winkworth office, get in contact with the new franchising team today.