Winkworth Northampton Estate Agents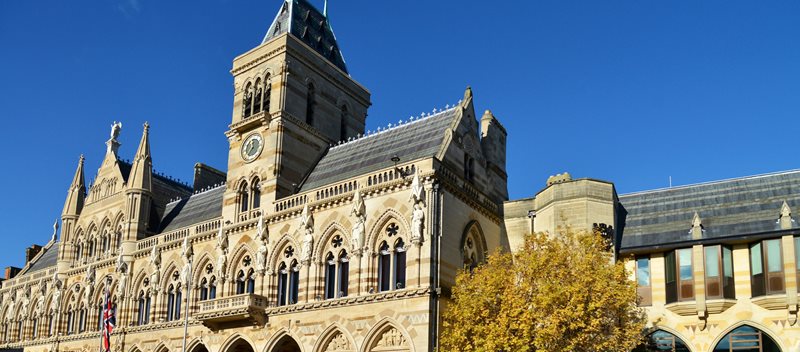 Finding your perfect new home isn't easy, selling your current one is.
A BUSINESS YOU CAN TRUST: Winkworth Northampton Estate Agents provide a unique combination of professional, experienced staff along with the caring attitude and attention to detail you would expect from a local business. A reputable national firm with available stock on Sales and Lettings, we are totally committed to providing you with the very best possible customer service. All of our team receive a high level of training and have a wealth of experience, so you can rest assured that the same high standards will always be maintained every day of the week. Which ever property service you require, we provide you with the complete end-to-end solution.
Sales
Ian Simons Branch Manager
Lettings
Natasha Clements Property Manager
Winkworth Northampton 221 Wellingborough Road Northampton Northamptonshire NN1 4EF
Opening Hours Mon-Fri 9.00am to 6.00pm Sat 9.00am to 4.00pm Sun Closed
Northampton office reviews:

Rating
"Absolutely fantastic experience from start to finish. Kept us updated every step of the way and sold our house within weeks of marketing. Would highly recommend Winkworth Estate Agent to anyone wanting to sell or buy. You won't be disappointed. Keep up the great work Ian and team."

Ahsan Momin

on 13/5/2022

"Would not hesitate to recommend Ian and Winkworths. The photos for a start were amazing (compared to another agent I was using for another sale), they really showed the place off. There were (unrelated to Winkworths) issues towards the end of the sale process which Ian personally got involved in and sorted without question. No question, a great estate agent!"

Season Hannon

on 11/5/2022

"I engaged Winkworths to sell my leasehold property on recommendation from a friend. They weren't the cheapest - but I valued her opinion and will always be very glad I chose to give Winkworths my business. Ian guided and supported me through the protracted and exasperating sale of my flat and purchase of a house a hundred miles away - a staunch and caring ally through some really sanity-testing times, what with Covid and various anomalies on both homes. I really cannot rate him and Winkworths highly enough, and have no hesitation in recommending this organisation wholeheartedly."

Dor Mouse

on 2/3/2022
Meet the team
Our team are here to support and advise our customers when they need it most. We understand that buying, selling, letting or renting can be daunting and often emotionally meaningful. We are there, when it matters, to make the journey as stress-free as possible.
See all team members
Got a question about Northampton?
Recently Sold Properties in Northampton
A few of our current favourites in and around the Northampton area
Online Valuations
Aren't Worth The Paper They're Printed On.
When online valuations don't give you the whole picture - try Winkworth's expert service
Book your free video appraisal
Available Properties in Northampton
A few of our current favourites in and around the Northampton area
Why move to Northampton?
Northampton has many things to offer. There are high energy sports, idyllic rural walks, nationally acclaimed music venues, and historic theatres. There are wonderful cafes, independent restaurants and friendly pubs. There are regular fairs and street markets and there's the annual Food and Drink Awards too. Northampton is home to Premiership Rugby, a purpose-built athletics stadium, motor racing and a white-water rafting centre. The countryside of Northamptonshire offers a network of cycle ways and canals, historic homes and gardens. There's plenty of shopping, with all the high street brands and some inspiring independent boutiques. There is also a number of out-of-town retail parks and shopping villages offering convenient shopping locations throughout the county.
A little bit of history
Northampton is the county town of Northamptonshire in the East Midlands of England. It lies on the River Nene, about 60 miles north-west of London and 45 miles south-east of Birmingham as the crow flies. One of the largest towns in the UK, Northampton has a population of over 240,000. Northampton's royal connection languished in the modern period; the town supported Parliament (the Roundheads) in the English Civil War, which culminated in King Charles II ordering the destruction of the town walls and most of the castle. The town also suffered the Great Fire of Northampton (1675) which destroyed most of the town. It was soon rebuilt and grew rapidly with the industrial development of the 18th century. Northampton continued to grow following the creation of the Grand Union Canal and the arrival of the railways in the 19th century, becoming an industrial centre for footwear and leather manufacture. After the World Wars, Northampton's growth was limited until it was designated as a New Town in 1968, accelerating development in the town.
Need to know
Northampton Collingtree park golf club hosted the British masters golf tournament in 1995
Shopping
Northampton has a large shopping Centre right in the heart of the town set on a Market Square which hosts a market daily. A twenty-minute drive away you will find Rushden lakes which offers a unique place to shop, eat and explore. Set right by the river there are several water activities to enjoy. A 25 minute drive from the center you will find Milton Keynes boasting large shopping range which includes a variety of well-known brands and small individual boutique shops.
Winkworth Northampton is the trading name of Azea Limited Registered office: 24 Castilian Street, Northampton, England, NN1 1JX Registered in England: No 11339753 VAT No. 298502568 Copy of Professional Liability Insurance available on request