A Winkworth journey: from employee to multiple office owner
One of Winkworth's current franchisees and multiple office owners is Ian Fraser. Ian began his career with Winkworth in 2001 working as a sales manager in the Winkworth West End office when, five years later, an opportunity to purchase an existing Winkworth office arose, and his journey as a Winkworth franchisee began.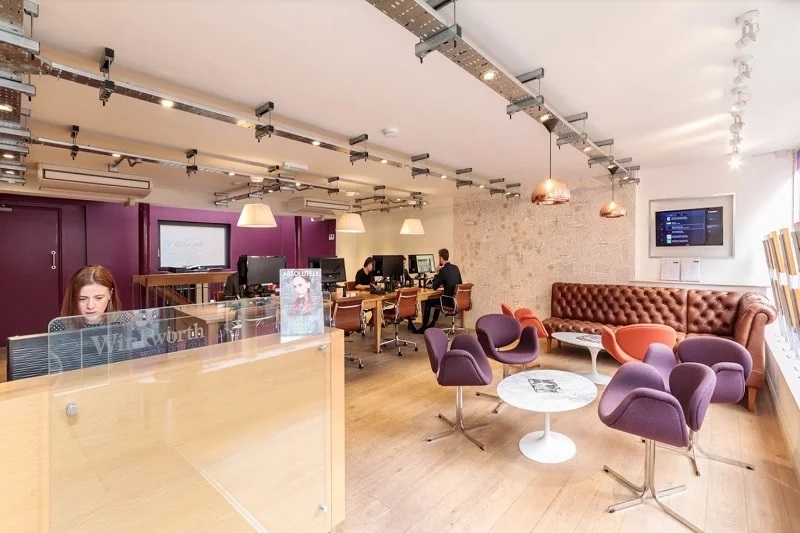 "In 2006 the existing Winkworth Islington office came up for sale and so I jumped at the chance to own it and be a franchisee myself," Ian explains. "The office had been there for a while but had not been managed to the best of its ability for quite some time, so there was a real opportunity for me to turn it around and increase revenue."
Ian set about putting in new processes and systems in place in the office as well as hiring some fresh new staff. "It's a credit to the Winkworth name that the office had continued to attract the levels of business that it did, but I soon saw the rewards from my efforts and within a year was making a healthy profit."
The recession hit badly in 2008 but even that year Ian made sure the Islington office was profitable, and by 2009, when the market began to pick up again, the revenue increased further. By 2010 Ian had run out of space in the Islington office and to continue to expand he either needed to move to a larger premises or open a second office within the territory. Deciding on the latter, Ian found a good space in nearby Highbury and opened it as a Winkworth satellite office, quickly becoming the leading agent in the area.
Opportunities continued to present themselves to Ian and in 2012, the Winkworth Shoreditch office came up for sale. "It made perfect sense to add the Shoreditch office to the group," Ian comments. "It meant that with these three offices we could be a really dominant force in the triangle it created, as well as benefitting from some great economies of scale."
At the time Ian purchased Winkworth Shoreditch, his lettings teams were rapidly building management across the London offices and he was running out of space to accommodate all the staff. He found a lovely high street premises in Beaconsfield, Buckinghamshire, that was close to his young family and opened the ground floor as a residential Winkworth office whilst using the first floor for his admin staff. "I decided to take an office in Beaconsfield to house my administrators and property managers so that they could work together in one space for all my London offices," comments Ian. "Utilising this space has meant that my offices are more joined up and they work well as a little network helping each other out."
Four years later, in 2016, the existing franchisee of Winkworth Hackney was looking for a quieter life in the country and approached Ian to buy the office. As the territory directly bordered Ian's existing Islington, Highbury and Shoreditch offices, he took it on, expanding his personal network further. Ian copied his approach that he had taken with the Islington office 10 years beforehand and implemented new systems and hired new staff. In it's first year of trading with Ian as franchisee, the Hackney office's turnover increased by 54% and in its second full year had more than doubled it.
"I think the success of all these offices comes down to one observation," comments Ian. "Back in 2006, the competition I had in Islington was from the local independent boutique agencies as much as the corporates and they did very well. However, estate agency has changed hugely over the years and slowly but surely the likes of Knight Frank, Cluttons, Faron Sutaria, Felicity J Lord and other big names have all moved into my market, resulting in the smaller agents suffering terribly. It is a credit to the name above the door that all four offices are consistently within the top three agents in their areas in terms of volumes of new instructions."
If you would like to learn more about becoming a Winkworth franchisee and the opportunities currently available, get in touch with the new franchising team today.