Winkworth provides in-house training
Winkworth was one of the first estate agencies in the UK to set up an in-house Training Academy in 2011. Now a vital part of the business, the Academy ensures that staff working at all levels across the network are qualified, competent and provide the best customer service possible to their clients.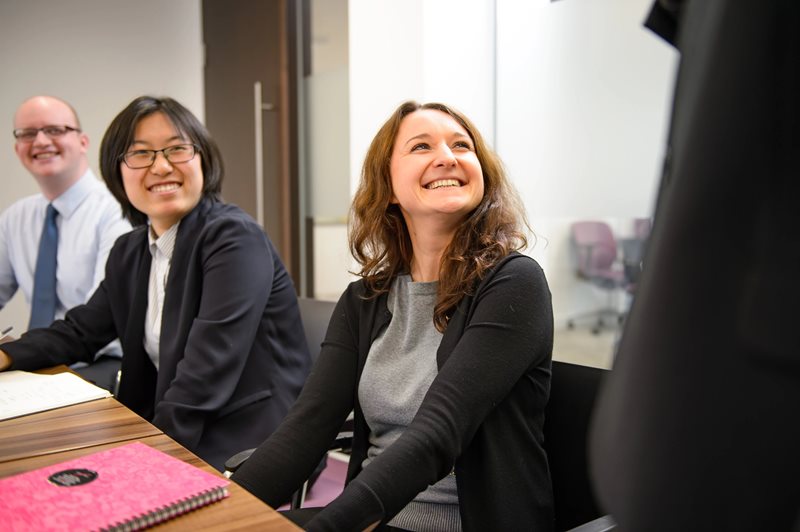 Although the Winkworth Academy has been running for the last eight years, various departments at head office have been working behind the scenes for the last 24 months to develop its offering further and bring it into the digital age.
"The Academy is a pivotal part of Winkworth, however having its base in London meant that the country offices could not always easily send staff to attend the training," comments Emma Hogan, Head of the Academy. "With the new franchising teams focus being on expanding the network of country offices over the last few years, we had to adapt to ensure all the staff in the network had an equal opportunity to sit courses – so we went digital."
Winkworth set about developing the 'Winkworth Hub', an internal portal that staff can book courses through, record training and have access to manuals, real-time legislative updates and factsheets. Since its launch in Q2 2018, there are now 646 live accounts on the Winkworth Hub.
In July 2018, GDPR, AML and Anti-Bribery webinars and e-learning went live on the Hub, making it easier for franchisees and their staff members to keep up with the changing legislation and remain compliant from their offices. So far this year there have been 42 in-house courses and online webinars run on AML and GDPR alone.
"Training is so important for the network and something as a company we really pride ourselves in being able to offer," adds Emma. "It's great that the franchisees appreciate and understand the importance, especially today, in educating their staff on legal and regulation updates, whilst allowing them to develop their skillsets, and this can be seen from the statistics of attendees."
In 2018, 92 courses were run both at the Academy at head office and via the Hub, with 939 people attending across the network. In the first six months of 2019, 74 courses have run which have been sat by 595 staff members.
The Academy offers a variety of training courses throughout the year ranging from induction for new starters, legal and compliance training, refreshers, CPD for franchisees only and industry qualifications ARLA and NAEA.
"Core developments for the Hub over the next few months are to increase e-learning and decrease in-house training making it easier for all Winkworth staff across the network to sit courses," explains Emma. "This ensures that everyone working at Winkworth is able to offer the best possible service to their clients."
If you would like to learn more about owning a Winkworth office and the back-office support offered, get in touch with the new franchising team today.