Winkworth looks for independent agencies to join the network
The new franchising team at Winkworth are looking for independent estate agencies to join the existing network of 100 offices across the UK.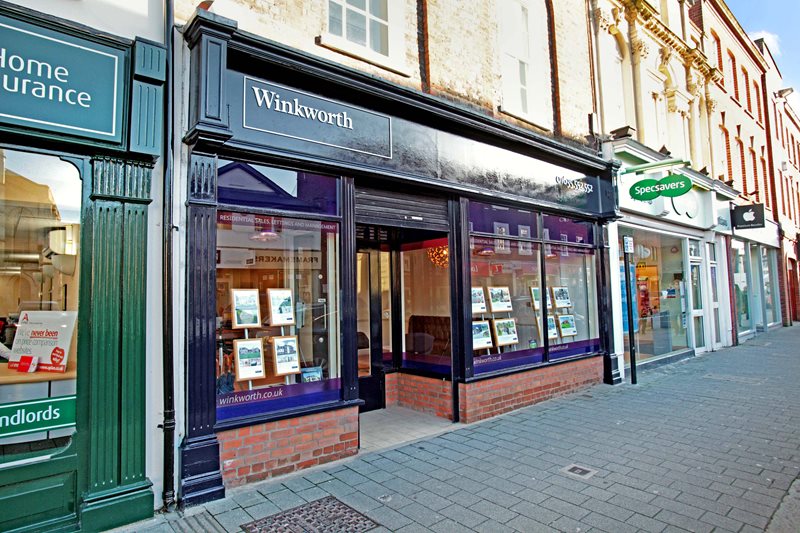 Are you the owner of an independent letting agency who, after the tenant fee ban came into force, wants to break into the sales market to offset income?
Do you own a successful estate agency business and are struggling to compete with the big brand agents in terms of sticking to fees and getting called out to higher value properties?
Are you an agent that is simply thinking of future-proofing your business and being part of a bigger, family-run network?
If you've answered yes to any of these questions – joining Winkworth might be the answer for you.
The new franchising team at Winkworth are looking for independent estate agencies to join the existing network of 100 offices across the UK. Below we hear from a few of Winkworth's current franchisees who converted their independent estate agencies to the brand over the years and how this decision has benefitted them.
Taking the business to the next level
Ben Jesty converted his three-office agency to Winkworth in 2011 having previously traded as Mitchells estate agents in the Bournemouth area since 1995. "We had been trading in both sales and lettings for 16 years and although we were perceived as one of the most successful agents in the area with a large market share, this simply wasn't enough for us," comments Ben. "We wanted to ensure that we stayed ahead of the game in order to take our business to the next level as we had begun to feel that we had perhaps taken things as far as we could as a local independent agent."
The issue that Ben was facing was although he had the immediate market tied up already, there was a growing influx of people relocating to the coastal town from outside areas. "We recognised that more and more of our buyers were coming from London, the home counties and from overseas, whether it was to buy a second home, an investment or a property to retire to and we wanted to capitalise on this expanding market," Ben explains. "We researched our options and considered other well-respected brands, however with Winkworth having the strongest London link with almost 60 offices inside the M25, coupled with the support that the marketing and PR department could offer us and their enthusiasm to grow their network of offices, they seemed to be the perfect option to help us take our business to the next level."

London to Country link
Ian and Sandra Haines successfully launched their independent estate agency in Newbury in 2006 and did very well. Fast-forward three years to 2009 and the property market was not what it used to be. Newbury had fast become an attractive commuter town for Londoners moving out of the Capital and with that came big brand estate agencies that Ian and Sandra were struggling to compete against. It was then that they decided to join the Winkworth network as in doing so they could retain the autonomy of owning and running their own business, but with the backing of a nationally recognised brand with a strong London to country link. 12 months after Haines Residential converted to Winkworth, the average sale price of their stock had increased by over 165%, they were charging higher fees and their annual revenue was growing. Joining Winkworth allowed Ian and Sandra the opportunity to compete with the agents that they were simply struggling to previously as an independent and, in 2015, their continued success meant that they had to upscale their single fronted office where they had begun their journey, to a new triple fronted office a few doors down.
Improve on Compliance, Legislation & Regulation
In April 2019 Winkworth helped independent agency I Think Property in Leigh on Sea, Essex, convert to the brand. Proprietor Mark Newman set up his independent agency in 2010 and over the years the business had built itself an outstanding reputation locally. With increased legislation and regulation coming into play however, Mark knew he had to change something in order to ensure he continued to trade compliantly. "Having spent a lot of time getting to know the team at Winkworth Franchising, we felt that this was the best next step to secure the success and longevity of our business. We wanted to guarantee that, for our clients' sakes, we're at the top of our game when it comes to regulation and legislation and always be prepared for any changes in the market," Mark explains. "We firmly believed that many independents could struggle to do this but, with Winkworth's backing teamed with the reputation we have built in the area over the years, we're confident that we can now take our business to the next level."
A predominantly lettings business, Mark's goal is to use the Winkworth brand to help leverage the sales side of his agency and increase his market share in year one from the current 1.4% to 3%. "I chose Winkworth as I also believe that the additional benefits that they provide in terms of support such as the Client services and Academy will allow us to ensure that our staff can continue to improve their skillsets and provide the best level of service they can to our clients."

---

Winkworth remains in a cash positive position which allows them the opportunity to invest in the right independent agencies, converting them to the Winkworth brand. The franchise model means that upon conversion, offices remain independently owned and operated, however benefit from the backing of a nationally recognised brand and extensive support from back-office departments such as IT, marketing, PR, recruitment, training and compliance.
"Having run our own business for many years, we were concerned at the thought of having to answer to a head office or becoming more like a corporate agency. This has certainly not been the case, and although we have regular contact and support from Winkworth Franchising, we have the independence to run the business on a day-to-day basis as we wish. We have no regrets in the decision we made and are excited about what the future holds as the Winkworth brand grows stronger," comments Ben.
If you own an independent estate agency and would like to know more about how converting to Winkworth could be a benefit to your business, get in contact with the new franchising team today.