Franchisee Mark Epps and his award winning offices in South East London
Franchisee Mark Epps and his award winning offices in South East London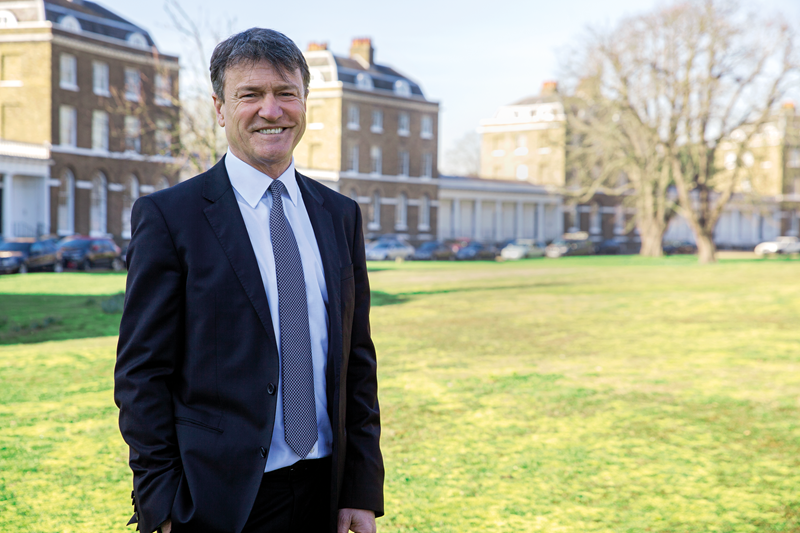 Mark attributes the success of his offices to the fact they are family-run businesses, coupled with the Winkworth brand and the hardworking, dedicated local staff members he has.
Mark joined Winkworth in Chiswick 36 years ago and has worked under the umbrella ever since. His sister Nicola, who currently works with Mark, joined Winkworth in Beckenham over 30 years ago and their brother Guy joined Winkworth in Battersea 29 years ago.
"The best part of working together is the loyalty and trust we all share with each other", comments Nicola. "We have all worked extraordinarily hard to ensure the success of our family business for all the Epps family."
In 1993, the Winkworth Blackheath territory became available and Mark jumped at the opportunity to own the office with his wife Helen. After a few years, Nicola joined them at Blackheath and a few years after that, Guy joined too. In 2009, they opened in Chislehurst and in 2013 opened Winkworth Greenwich with Guy as manager. "The best part of working together as a family is that I have rock solid people in my offices who I can totally depend on," comments Mark. "The only downside I can think of was when we all worked in the same offices for so many years it was difficult to take family holidays together as we couldn't have the same time off."
Not only do all of Mark's Winkworth offices often win awards in the bi-annual Winkworth network league tables, they also win nationally recognised awards and come top in local area statistics.
In 2018-2019 the Winkworth Blackheath and Winkworth Greenwich offices won three Gold awards each at the British Property Awards, including best Letting Agent in SE3, best Letting Agent in London Overall and Best Letting Agent in Britain. In 2019 the Blackheath office were also Gold winners for Estate Agent of the year. The Winkworth Chislehurst office won best letting agent in Chislehurst and best letting agent in South London at the 2018-2019 British Property Awards whilst also winning Best Estate Agent in Chislehurst in 2019.

Official Rightmove Plus statistics show that Winkworth Blackheath ranked number one for sales agreed out of all the agents in the area in 2014, 2015, 2016, 2017, 2018 and 2019 whilst also ranking number one in lets agreed last year. Winkworth Greenwich ranked number one for sales agreed in 2019 and the Chislehurst office ranked number three in their area for sales agreed and new instructions.
"In the 25 years that we have all worked together, I can't remember a time when we've fallen out over something work related," comments Guy. "We've always been a very close family and I think this gives us the extra drive to ensure each of the Winkworth offices is a success for one another and for our children."
When asked what advice he would give to potential franchisees looking to join Winkworth, Mark says "Do it. There is absolutely no other franchise with the heritage of Winkworth that will offer you the power that you will have against your competitors."
If you would like to learn more about owning a Winkworth office, or about any other franchise opportunities that are currently available, get in contact with the new franchising team today.