Winkworth Blackheath Estate Agents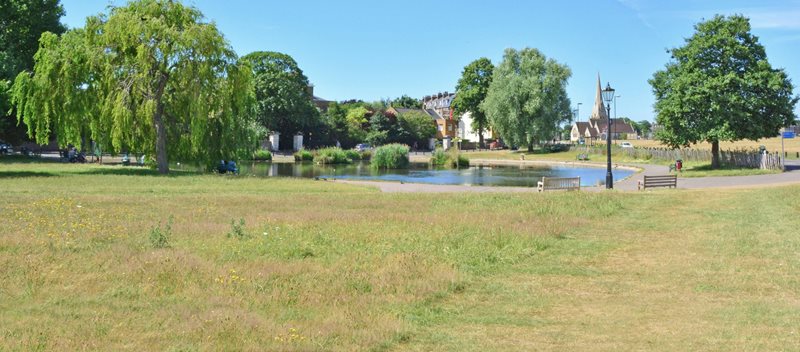 At the heart of local property sales and lettings for over 30 years.
As one of the oldest estate agents in Blackheath, our local knowledge and expertise is second to none. Whether you're buying, selling, renting, letting or simply looking for a bit of advice, come to us and you'll benefit from 30 years of experience. Not only that, but with our office opposite Blackheath Station you can always be sure that your property is being seen by all the right people.
Opening Hours: Mon - Fri: 9am to 6pm, Sat: 10am to 5pm, Sun: 10am to 3pm.
Please note that all of our calls are recorded for training purposes.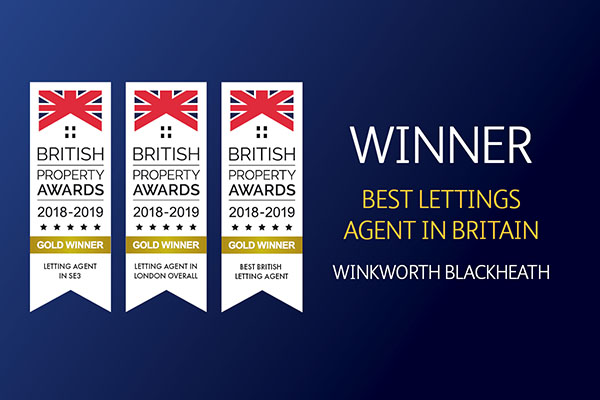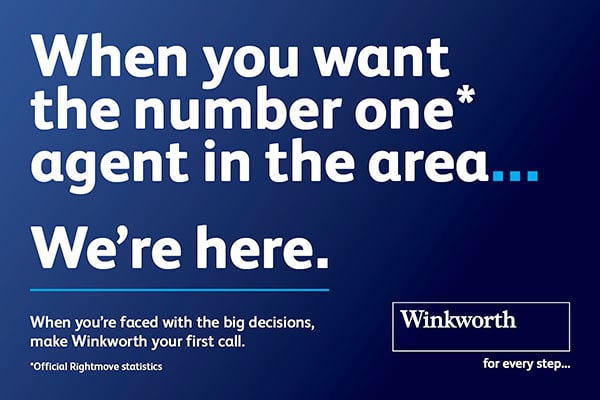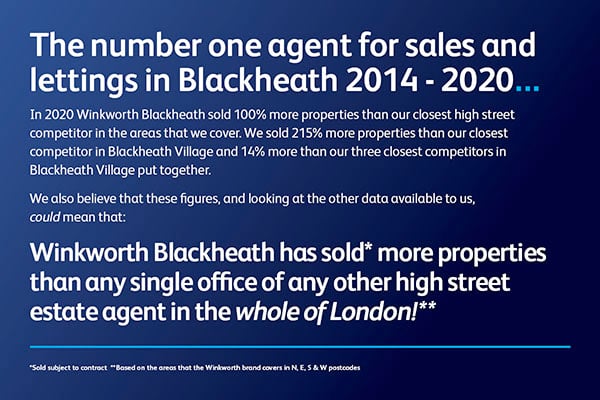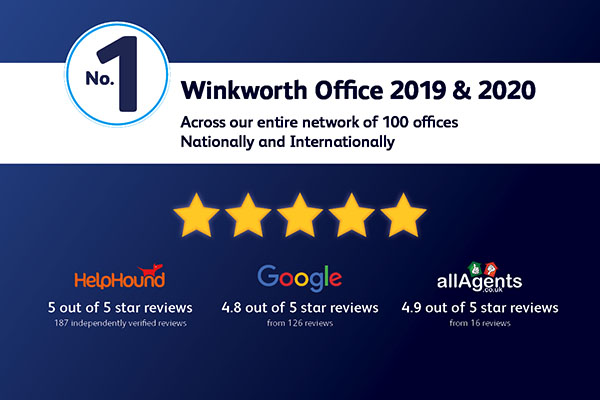 Sales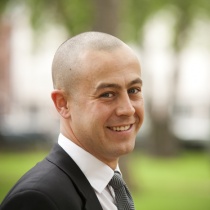 Steve Brown MNAEA MARLA Branch Manager
Lettings
Jon Beadle MARLA Lettings Area Manager
Winkworth Blackheath 5 Blackheath Village Blackheath London SE3 9LA
Opening Hours Mon - Fri: 9am to 6pm Sat: 10am to 5pm Sun: 10am to 3pm
Blackheath office reviews:
Fantastic service from start to finish

"We had an unexpectedly protracted process, which was nothing to do with Winkworth. However, they supported and advised us throughout and really went "above and beyond". We wouldn't hesitate to recommend them. Professional and exceptionally helpful from valuation onwards to completion."

Teresa

on 3/8/2022

Excellent experience

"We bought a buy-to-let property from Winkworth and could not have had a better experience. Nicola went above and beyond to help us complete the purchase and ensured all of our solicitor's queries were answered in a timely manner. Thank you, Nicola & team, for all you have done!"

Danielle

on 19/6/2022

"I was really pleased and impressed with the service from Winkworth (Blackheath office) from start to finish. Really easy to work with, excellent communication throughout and a cool and experienced head when required to get things over the finishing line. A huge 'thank you' to everyone involved!"

John Skelly

on 7/6/2022

Professional, responsive and focused on delivery

"We had a particularly protracted process because of the sale of a property elsewhere which didn't go to plan. Patrick and the team at Winkworth were patient and optimistic throughout and stuck with us even when things were painfully slow. Patrick was professional and offered great advice at every stage, focused on delivery at all times. In no small way, he contributed to the successful purchase and smooth completion which at times we thought was impossible!"

Patrick Milner

on 16/4/2022

Very Professional Services

"Very professional services and efficient at chasing up - progressing to completion. Thanks for all the support. Peter"

Peter

on 28/3/2022

Very helpful. Quick sale

"Within 8 days of contacting Winkworth, I was receiving emails re appointments to view. A photographer had visited and I was able to veto any photos I disliked. Staff gave me feedback after each viewing, Kirsty Ogden was particularly helpful, gave advice and suggested a solicitor who has been very good. The house was sold quickly. Winkworth also gave me help re a legal problem which was beyond their normal sales work."

Hil

on 14/2/2022

Great service

"Very attentive and professional service from both Nicola and Jemma. I had no cause for complaint at all."

ERT

on 17/1/2022

Hard working and committed despite the challenges

"Despite a very prolonged process (3 buyers pulling out), the Winkworth team were always very committed and supportive. Actions were processed promptly and they coordinated our buyers/solicitors well."

David Jarman

on 4/1/2022

Steady, patient, professional.

"Nicola went above and beyond the call of duty to manage a very complicated and lengthy conveyancing, keeping in close touch with us and the others in the chain. We have never before experienced such a high quality of service from any other estate agent."

Susan

on 30/11/2021

Fantastic experience

"Really wonderful professional team working so hard to get the sale to the finishing post. It would not have happened without Nicola's support encouragement and determination helping us through the recent maze! Thank you Winkworth Blackheath"

K

on 24/11/2021

Very helpful and guided me through the process

"This was the first time I had been a landlord and the tenants wanted to move in fast. Winkworth guided me through the process."

Jenny

on 18/10/2021

Superb service

"We have just bought a flat through Winkworths Blackheath. The team (Yaya and Nicola) were highly professional throughout. They were proactive and chased everyone involved in the process to get things completed. Highly recommended. Thank you!"

Tom Samuel

on 16/10/2021
Meet the team
As one of the oldest estate agents in Blackheath, ranked no 1 for both sales and lettings, our local knowledge and expertise is second to none. Our recently refurbished flagship office is found in the heart of the Village, directly opposite Blackheath Station, where you can call in for advice seven days a week.
See all team members
Got a question about Blackheath?
Sold properties in Blackheath
A few of our current favourites in and around the Blackheath area
Online Valuations Aren't Worth
The Paper They're Printed On.
When online valuations don't give you the whole picture - try Winkworth's expert service
Book your free appraisal today
Available properties in Blackheath
A few of our current favourites in and around the Blackheath area
Why move to Blackheath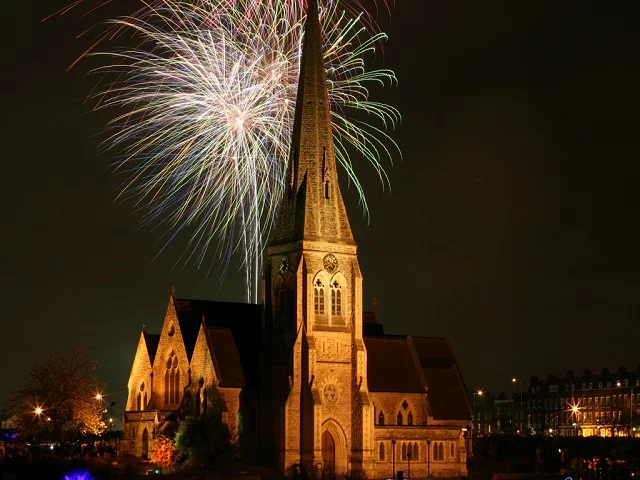 Located in London's south east, Blackheath retains a charming village feel, yet you won't find a more convenient spot for Canary Wharf, the City and City Airport. It's a lovely place to unwind at the weekend and has a little something for everyone: Ride a donkey in Greenwich Park, discover the history of time, or simply watch the world go by as you relax in one of the many bars or cafés. If you are after a little more excitement, a quick train ride will have you in central London in 11 minutes.
A little bit of history
Contrary to popular belief, the name 'Blackheath' has nothing to do with the Black Death. The name derives from the colour of the soil, which looked black next to the green fields by the Thames. The heath has played host to rebels, battles, highwayman and fairs, and was made public in 1871. In the late 17th Century the area developed into one of London's wealthiest suburbs, with substantial properties being built around Greenwich Park and the heath itself.
Need to know
The first game of golf ever played in the country was on the Heath which became the original home of the Royal Blackheath Golf Club, which is the oldest golf club in the country.
Shopping
Greenwich is full of boutiques selling everything from artisan ice cream and children's clothes, to haberdashery, crafts and antiques. You'll find a farmers' market in the Blackheath car park every Sunday, and you can pick up handmade goods and delicious treats at Greenwich Market every weekend. If you prefer the convenience of having everything under one roof, you're just a 15 minute drive from the Westfield shopping centre in Stratford, and 20 minute drives from Bluewater.
By Road:
The area is served by the A2 and A20, linking through to the M25 and taking you to Gatwick Airport in 45 minutes, Heathrow in 80, and City Airport in just 15 minutes.
By Tube:
Jump on the DLR at Greenwich, Cutty Sark, Lewisham, Elverson Road and Deptford Bridge, and the Jubilee Line at North Greenwich.
By Train:
There are several zone two and three stations taking you into your choice of Charing Cross, Waterloo East, Cannon Street, Victoria or London Bridge ' the latter taking just 11 minutes.
We'll plant 10 trees for every home we sell...
and 2 trees for every home we let
Winkworth Blackheath have teamed up with GreenTheUK to plant over 3000 trees this year in our local community as welll as across the country.

Not only are we helping our carbon footprint todaym we planting the sustainable UK forest of the Future.
Click here to book your valuation
It's the quality of life you can experience in Blackheath, that separates it from other areas of London. That's why young couples and those starting families move to this part of town and it's the reason we have a family run Winkworth office here and in Greenwich and Chislehurst.
Winkworth Blackheath is the trading name of M Epps Blackheath Limited Registered office: 8 Twisleton Court, Priory Hill, Dartford, Kent, DA1 2EN Registered in England: No 0614 1926 VAT No. 629125834 Copy of Professional Liability Insurance available on request