Up-and-coming property hotspots of 2019 Vs. Well-established areas
From coastal towns to London's commuter belt, we compare the prices of the up-and-coming property hotspots of 2019 with steadfast buyer's favourites.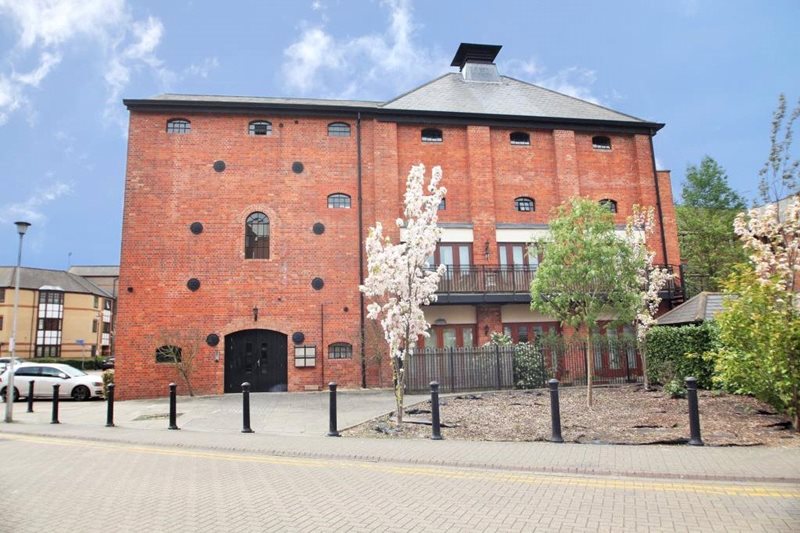 As we head into 2019, buyers and investors will no doubt be thinking about the new property hotspots of the year. One of the UK's greatest advantages is that there are a multitude of attractive towns and cities to choose from, all within a fairly small geographical area. From Britain's coastal corners to London's ever-popular commuter belt, we compare the property prices of home buyers' steadfast favourite areas with the new, up-and-coming spots showing promise in the property market.
Worthing vs. Brighton
Arguably one of the UK's biggest hipster hotspots, Brighton has long drawn crowds for its alternative lifestyle, universities and art schools. But an influx of Londoners moving out to the seaside capital in favour of the relaxed pace on offer within commutable distance of the capital meant that the housing market inflated. The city commands a house price premium with properties selling for an average £62,000 higher than in the the wider East Sussex region.
With all the sand and sea that Brighton offers, but with cheaper housing prices - the overall average price currently stands at £315,743, Worthing is fast rising up the ranks as a popular spot for homebuyers. Once the home of Oscar Wilde as he penned The Importance of Being Earnest, this Brighton neighbour offers leafy avenues, a cheaper cost of living and a picturesque sea front. On top of this, it too can work for commuters; trains to London Victoria take around 75 minutes, to Brighton just 22 and to Gatwick it's roughly 50.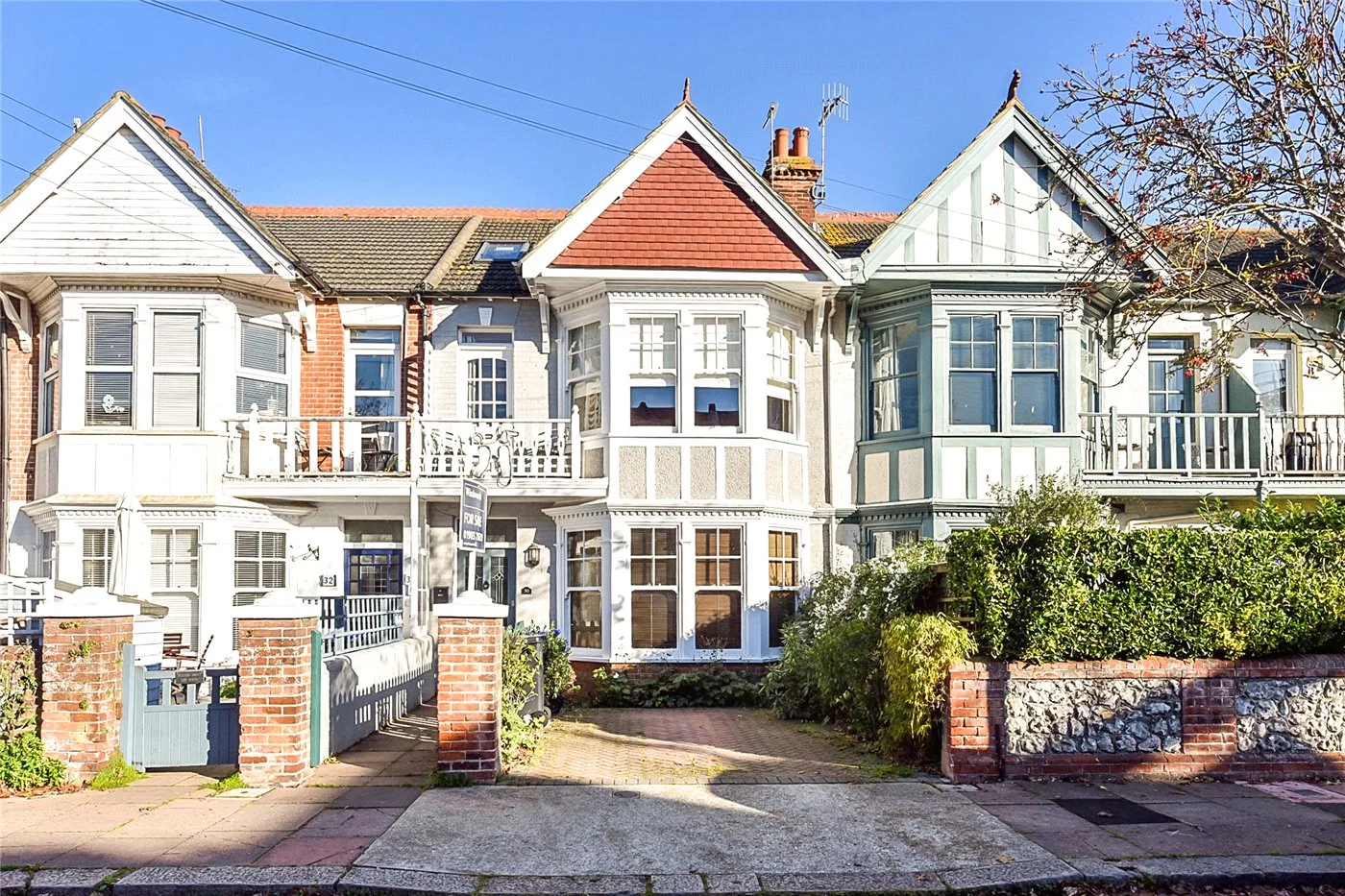 Alexandra Road, Worthing
£550,000, Freehold
This light-flooded, three-bedroom Victorian home offers a number of original features including sash windows, fire places, floorboards and high ceilings. A balcony off the master bedroom delivers gorgeous sea views. Alexandra Road is east of the town centre and within a quarter of a mile of its amenities including shops, bars, restaurants and sporting facilities. The seafront with its pretty promenade is at the end of the road, as is the coastal road, which provides access to Brighton and other major road networks to London and Horsham.
Contact Winkworth Worthing or call 01903 216219 for more information.
Borehamwood vs. St Albans
High housing and living costs mean residing in London is an unattractive or simply impossible option for many. But with the capital offering some of the most attractive job prospects, strong demand for living space within travelling distance of the city centre is practically guaranteed. One of the most appealing spots on the commuter belt is St Albans. The pretty Hertfordshire town has always been popular for its easy access into the capital - just 17 minutes from London St Pancras - its high schooling standards and its proximity to the rolling scenery at the Gorhambury Estate. But for all its benefits, St Albans has seen a significant increase in housing prices, up 53% from 2006, with average prices currently standing at £574,462.
Borehamwood is often overlooked in favour of St Albans but is better value with an overall average price of £450,665. It also boasts a number of medieval buildings and delectable Victorian cottages, as well as shopping opportunities and speedy transport links into London. Having hosted several film studios, Borehamwood is also considered the British home of TV and film. A number of films including The Shining, the first three of the Indiana Jones and the Star Wars franchises were filmed there, along with popular TV show Big Brother.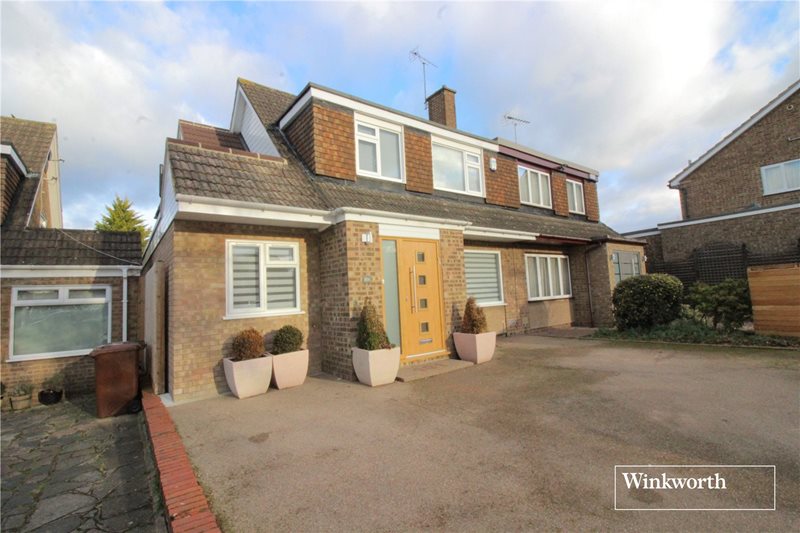 Chandos Road, Borehamwood
£700,000, Freehold
This four-bedroom property is a well presented family home, ideally located for transport links into London. The home offers a beautiful spacious family room and kitchen that opens to the rear garden. Three of the four bedrooms are accompanied by a family bathroom with a bath and separate walk-in shower. The master bedroom offers an ensuite shower room.
Contact Winkworth Borehamwood or call 020 8953 8899 for more information.
Bow vs. Hackney
The fifth smallest borough in Greater London, but undisputedly one of the most highly sought-after, Hackney has long been the capital's most fashionable postcode. From its thriving restaurant scene and quirky bars to its vintage shopping prospects and star-studded list of residents (Idris Elba, Paloma Faith, Noel Fielding and Ray Winstone are all rumoured to live in Hackney), the neighbourhood is a dream destination for many. It comes as no surprise then that house pricing in the borough is eye-wateringly high. Since 1998, prices in the east London borough have increased by 568%, pushing the average cost of a flat above half a million pounds to £515,600.
Neighbouring borough Tower Hamlets was recently named one of the top 10 boroughs in London for Help to Buy with schemes including Bow Garden Square where prices for flats start from £390,000. Bow benefits from a multicultural community, a rich history with the bustling Roman Road market and Victoria Park on its doorstep. The area's close proximity to Canary Wharf makes it ideal for those working in the financial district, plus, with Queen Mary, University of London nearby, Bow is popular with students. In recent years, a significant amount of new building work has started, putting the area on the list of ones to watch for investors.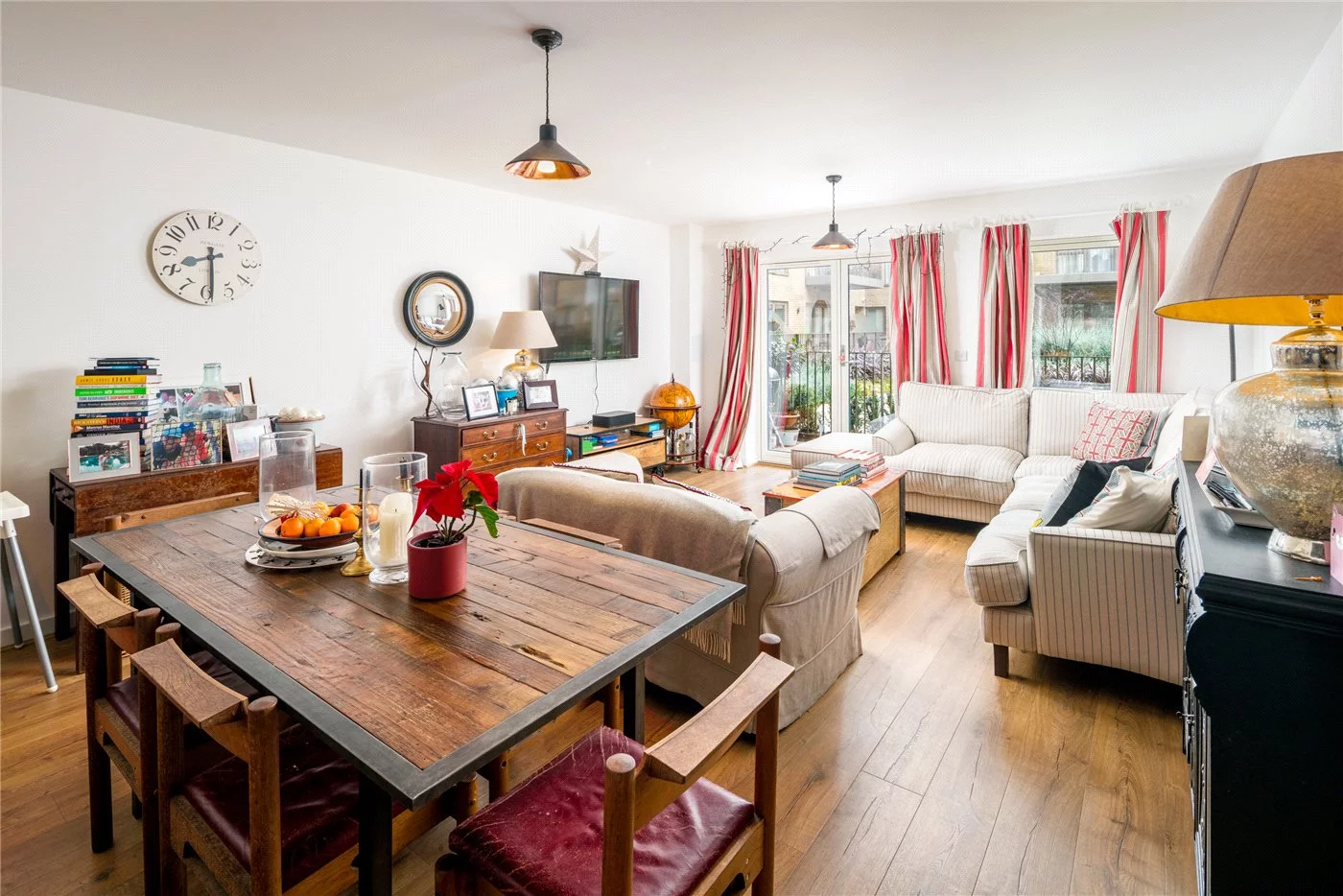 St. Clements Avenue, Bow, E3
£590,000, Leasehold
This recently-built, two-bedroom ground floor apartment comprises a spacious open-plan reception room/kitchen with access to a private patio, two double bedrooms and a family bathroom. The property benefits from being situated near the local amenities and restaurants of Mile End and Bow Road, along with a number of local pubs and excellent transport links.
Contact Winkworth Bow or call 020 8981 6776 for more information.
Marlborough vs. Bath
Bath's charms have long drawn buyers relocating from London. It's a haven for foodies, has a compact city centre packed with retailers large and small, is a sanctuary for wellness with its thermal baths and delivers compelling cultural attractions and astonishing architecture with every step. History and heritage line the city's streets and it was where Jane Austen once made her home. A steady influx of Londoners relocating to the picturesque city has gone hand-in-hand with a steady rise in property prices, with the average asking price for terraced properties sitting at £455,706 and for flats around £387,923.
Around an hour's drive from Bath, Marlborough is celebrated from its "Englishness"; think ancient coaching inns, Neolithic mounds under which - rumour has it - Merlin is buried, old twisting oak trees and a rotary club. Marlborough is well connected for a rural Wiltshire market town, just twelve miles south of Swindon and even closer to the M4, yet it remains surrounded by delightful countryside, with the Savernake Forest right on the doorstep. Marlborough doesn't have its own railway station but Pewsey station is a mere 15-minute drive away and from here, a train takes an hour and ten minutes to reach London Paddington. Flats in Marlborough sold for an average of £266,190 compared with £387,923 in Bath.
Manton Hollow, Manton, Marlborough
£570,000, Freehold
This roomy three-bedroom detached house with a delightful garden, off road parking and a quiet location sits within the popular area of Manton Hollow. Surrounded by beautiful countryside, the area benefits from a bustling cafe culture and vibrant high street. Nearby is a Waitrose supermarket, a Rick Stein restaurant, two golf courses, coffee shops and a good mix of national brands and independent retailers.
Contact Winkworth Marlborough or call 01672 552 777 for more information.
Reading vs. Guildford
If you're looking to move out of London, a number of towns on its commuter belt offer rich pickings for city workers and homeowners within varying price brackets. While studies show that buyers are trickling out to areas of better value, there are still wealthy buyers keen to swap their London houses for Surrey homes. A key choice is Guildford, a lovely town set within beautiful countryside. It has a large modern cathedral, pleasant atmosphere, gorgeous little cafes and antique shops. It's loved by parents for its over-achieving schools, commuters for its fast trains to London Waterloo (37 minutes) and students at the STEM-strong Surrey University. The county town has an average five-year price growth of 41% to almost £525,000. House prices remained fairly stable over the last year with the average property price at £543,949.
Reading is another popular option for commuters but is easier on the pocket than Guildford with an overall average house price of £360,728. Living and working here brings with it the many benefits of the big city, without some of the drawbacks. The vibrant central district pivots around the £900 million railway station, soon to be the Elizabeth Line western terminal. With major international companies headquartered here, including Microsoft and pharmaceutical company Bayer, plus a large shopping and leisure centre, the Oracle, on the banks of the River Kennet, the town has a sturdy local economy.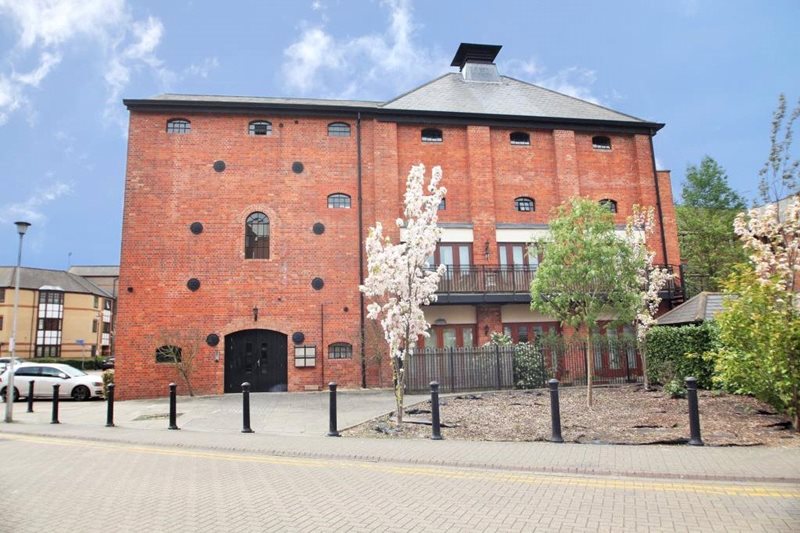 Fobney Street, Reading
£425,000, Leasehold
This stylish two-bedroom flat is located in the heart of Reading town centre in one of its most recognisable buildings. Set within the former Grade II listed Simmonds Brewery Malthouse, the flat offers a wealth of charm and characterful features including exposed brickwork, original beams and high ceilings. Along with a large, open-plan sitting room, fitted kitchen and private terraced patio, the property benefits from gas central heating and off-road parking.
Contact Winkworth Reading or call 0118 4022300 for more information.
If you're looking for your next home, or are interested in what these new property hotspots have to offer, contact Winkworth today.
Find your local Winkworth office here.