Winkworth Marlborough Estate Agents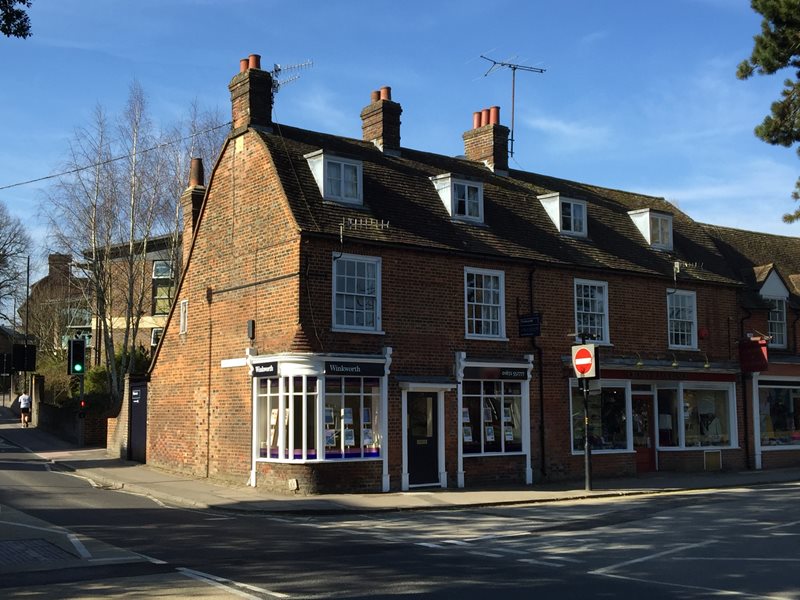 No one knows Wiltshire like we do
Winkworth Marlborough Estate Agents are an enthusiastic and confident team of local professionals able to offer honest advice and a first class service with our wealth of experience and knowledge in the property sector in Wiltshire and beyond. Our discreet, bespoke services are tailored to each client's needs.
Sales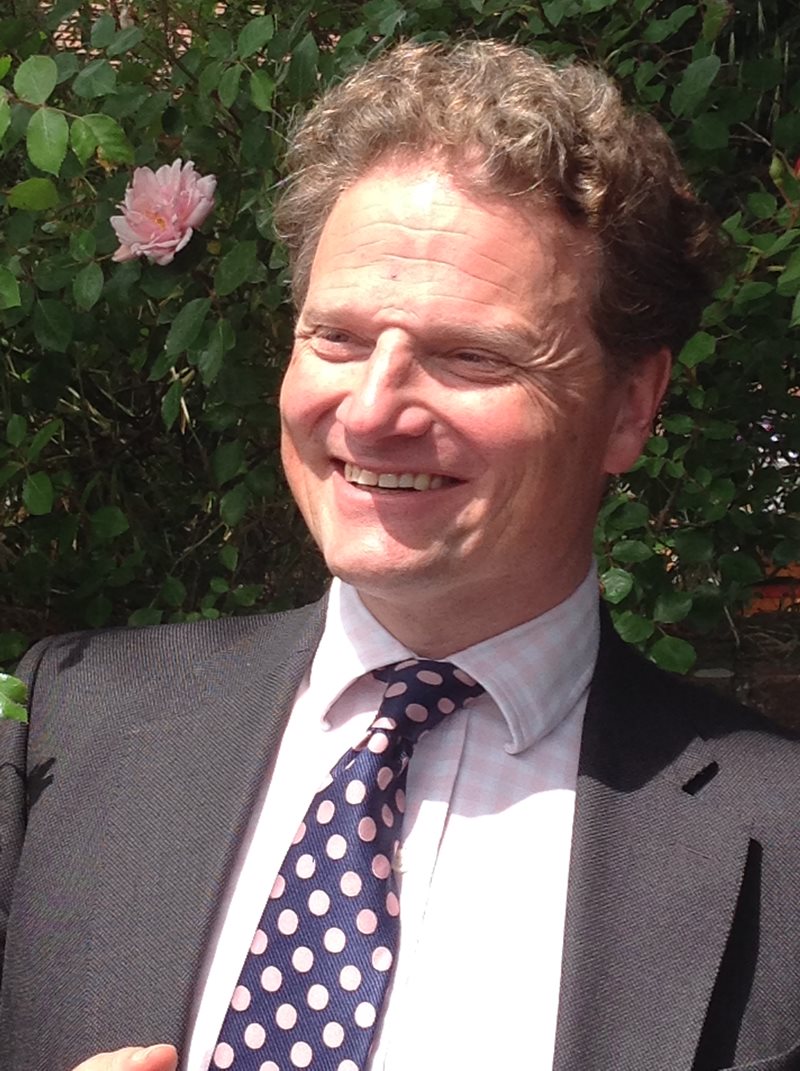 Simon Jacobs Partner
Winkworth Marlborough 97 High Street Marlborough Wiltshire SN8 1HD
Opening Hours Mon-Fri 9am to 5:30pm Sat 9am to 12pm Sun Closed
Marlborough office reviews:

Rating
"We recently bought our house through Winkworth's. It wasn't plain sailing, with many delays due to issues outside of our control. Kim in particular was fantastic - always available to speak to or via email. Always kept us updated & kept me sane even when I felt the purchase may not happen! I genuinely couldn't have asked for more and am very grateful that she was on board to deal with issues when things looked bleak. It was a fantastic service from Kim and the team and I can highly recommend them. I wouldn't use any other agent. Thank you Kim for all your hard work - we got there in the end!"

Shaun Povey

on 12/5/2022

"Exceeded our expectations! Very professional and friendly team. It was a pleasure to sell our house with Winkworth - a smooth process from start to finish. Great customer service - can't recommend them enough!"

Jillian Fenn

on 25/3/2022

"The whole team at Winkworth Marlborough were amazing throughout out sale and purchase, kept us updated the whole way through, went that extra mile, made the whole process so much more delightful, can't thank them enough, very highly recommend."

Bridget Barnett

on 31/1/2022

"We had a great experience with Winkworth Marlborough during our recent house sale and would highly recommend. The team were always available to answer our queries and kept us up to date throughout."

Geoff Adderley

on 8/1/2022

"We highly recommend the team at Winkworths. We've spoken to people who have said they wouldn't use other agents in Marlborough again but haven't heard a bad word said about Kim, Annabel and Susan. They are very professional and responsive and managed to keep us smiling during stressful times caused by Countrywide Conveyancing, so my advice is to avoid Countrywide and to definitely engage Winkworths."

Richard Whiter

on 28/9/2021

"Winkworths were recommended to us by a former neighbour and we have marketed two homes with them in the past 18 months, one property was ours and the other belonged to my later father in law. We have found them to be a very professional team that are also friendly and clearly capable. Our first meeting with Kim gave us instant confidence and we were in no doubt that Winkworths were the team that we felt most comfortable selling our property through. They know the market and they are able to build great relationships with both sellers and buyers. They clearly care about their clients and work hard to get the best possible outcome. We would not hesitate to recommend them or use them again ourselves."

Ian Purvis

on 22/7/2021
Meet the team
Our team are here to support and advise our customers when they need it most. We understand that buying, selling, letting or renting can be daunting and often emotionally meaningful. We are there, when it matters, to make the journey as stress-free as possible.
See all team members
Got a question about Marlborough?
Recently Sold Properties in Marlborough
A few of our current favourites in and around the Marlborough Area
Online Valuations
Aren't Worth The Paper They're Printed On.
When online valuations don't give you the whole picture - try Winkworth's expert service
Book your free appraisal today
Available Properties in Marlborough
A few of our current favourites in and around the Marlborough Area
Why move to Marlborough?
Myth and legend abound in this town which is next door to ancient Avebury with its mystical standing stones, Silbury Hill and various barrows, with Stonehenge just down the road. It has been said - we don't know by whom - that Merlin was buried in the Marlborough Mound, which is situated in the private grounds of Marlborough College [not open to visitors]. The mound has now been dated to the Neolithic period, the same date as Silbury Hill, which is far earlier than the Dark Age legend of Merlin.
Blue plaques commemorate significant events in the town including The Great Fire of 1653 or the visit by Samel Pepys in 1668 which was recorded in his diary. The Merchant's House on the north east section of the High Street is a beautifully restored 17th century silk merchant's house which opens to the public in the summer months. The house which was built just after The Great Fire, has many well preserved features including wooden panelling and wall paintings.
Amenities & Shops
Marlborough is a vibrant and prosperous market town with bi-weekly markets held in the middle of the High Street. It offers a range of retail therapy with independent shops and national names such as Boots, Mint Velvet, Edinburgh Woollen Mill and many others. It also enjoys a café culture from the traditional Polly Tea Rooms to Costa, Café Nero as well as a variety of independent coffee shops and restaurants.
There are financial institutions to choose from including HSBC, Barclays, Lloyds, NatWest and Nationwide with local solicitors, investment companies such as Brewin Dolphin and St James Wealth Management, and a host of other business related organisations. Explore the now redundant St Peter's Church where they do serve coffee, have art and other exhibitions and sell all manner of interesting products. Hillier's Yard, named after a well-known local builder, leads down from the High Street to the carpark behind Waitrose and has a row of independent shops including a cake shop, toy shop, The India Shop as well as Laura Ashley.
Hughenden Yard is named after the town of Hughenden, where a famous Marlborough family called the Free's originated, and includes a bespoke kitchen furniture company, leather goods shop, nightclub, hairdressers, furniture shop, stationers, sweet and ice cream shop, café and an actual music store with vinyl records.
The Ropeworks at Kennet Place near the fire station (named after the old rope factory) is another interesting area down by the river with café, antique centres, second hand furniture shops, retro furnishings and art gallery. And Perrins Hill is a little pathway with steps behind the Town Hall offering restaurants and jewellers.
The list is by no means exhaustive and you can add to it numerous pubs and inns, butchers, gift shops, picture framers, dry cleaners, boutique shops, health care specialists from everything from opticians to podiatry, GPs, chemists, leisure clubs, gyms, swimming pools, a theatre which also shows films, supermarkets, food specialists.... the list just goes on. The most recent addition to the High Street is a Rick Stein Fish Restaurant, some serious competition for our other top level restaurant, Coles on Kingsbury Street. Pizza Express, Pinos and Ask who all serve predominantly Italian cuisine on the High Street don't normally need reservations and if it's not a special occasion we have some excellent take aways from fish and chips to pizza, Indian food and kebabs.
Parks
Marlborough has a number of parks in the town. The largest is Cooper's Meadows set on the south of the River Kennet. It has a safe play area for young children, beautiful chestnut trees and willows with an enclosed ancient water meadow as a centre piece, which is part of a conservation grazing project so you may find cattle or sheep there during the summer months.
The Priory Gardens on the north side of the river are well kept formal gardens with large open lawns perfect for picnics.
The River Kennet is a good example of a natural chalk stream with diverse wildlife including kingfishers, trout, heron, ducks, water vole - even otters have been seen in the town. It is also a regular stopping point for migrating geese, so there is always something interesting to see.
And don't forget you can sit and ponder, with benches on The Green to watch the world go by.
Education
Of international repute, Marlborough is best known for Marlborough College, a co-ed public school (11 - 18 yrs) recently made famous by alumni such as HRH The Duchess of Cambridge and Jack Whitehall (comedian). However, the state school, St John's International Academy (a specialist language academy) was also rated as one of the top ten state schools in the UK and is the Sixth Form of choice for the whole area. Further afield we have St Francis Prep. School at Pewsey, Dauntsey's private school at West Lavington, Lavington Academy (state), Devizes Academy (state) and St Mary's independent boarding and St Margaret's preparatory schools at Calne.
The primary schools too are of exemplary standard with three being recently classed as outstanding on all counts by Ofsted inspections (Preshute at Manton, St Mary's in Marlborough and Ramsbury). However, most of the primary schools in and around Marlborough are classed as good or outstanding. There are numerous nursery facilities in the villages around Marlborough, but in town there are two, with a Montessori nursery called College Fields and The Avenue Day Nursery in Silverless Street.
Transport
The Beeching Report meant Marlborough lost its train station some years ago but within 30 mins' drive we have no less than 4 train stations (Great Bedwyn, Pewsey, Hungerford and Swindon) with services to London and the West. Journeys to London Paddington from Pewsey which is the nearest station - only 10 mins' drive away - usually take just over an hour.
We also have frequent buses to the main towns/cities in the area such as Swindon which take around 40 minutes. The buses leave in front of the Lloyds bank building on the High Street - which happily works as a good rain shelter - about every 30/45 minutes starting from 6.54 am, with the last one leaving about 10.15pm. The last bus from Swindon to Marlborough leaves Swindon bus station about 10.58pm.
Buses to London run regularly (Monday to Saturday) from about 7am to 7pm and again the bus stop is at Lloyds Bank.
Getting further west is much more difficult as there aren't currently any direct bus services to Devizes or Chippenham although getting south to Salisbury is easier taking about 1hr 40 mins. The first bus to Salisbury leaves about 9.17 am, via Pewsey.
We have 6 local taxi service companies which include:
Marlborough Taxis Tel 01672 570005 who offer airport services,
Paddy's Taxis Tel: 01672 511884
Kayze Cars Tel: 01672 51455
Aldbourne Taxis Tel: 07977 05999
Browns Taxis Tel: 07847 097189
Marlborough Radio Cars Tel: 07899 96113
Marlborough is surrounded by great roads and paths suitable for cycling or mountain biking. As an Area of Outstanding Natural Beauty, it is really worth getting your old bicycle out of the garage and embracing the wonderful countryside in this part of Wiltshire. If you're really keen, you could even join Marlborough Cycling Club ([email protected]).
Key Roads
Marlborough features one of the widest High Streets in the UK with free parking (half hour) on both sides and chargeable parking in the central aisle. There are further car parking areas behind the Waitrose Supermarket (chargeable), off Back Lane behind the library (chargeable) and in The Parade (free for 2 hours).
The High Street is part of the old London/Bath road (A4) and is therefore fairly busy at all times, but just behind the High Street are a warren of wonderfully quiet and peaceful residential areas such as Cardigan Road/Cross Lane/Hyde Lane area known locally as 'the Golden Triangle'.
On the Granham Hill behind Marlborough to the south there are large housing areas which include Priorsfield and Cherry Orchard which abut St John's Academy grounds and are therefore popular with families with school age children.
College Fields on the hills to the North of Marlborough, is another popular area for families, but it is also popular for dog walkers as it backs onto open countryside which includes part of the Ridgeway Walk.
Marlborough's history stretches back to the 11th century so period buildings abound in the town and has led to some interesting mews lanes and 'hidden' cul de sacs.
Winkworth Marlborough is the trading name of Rutherfords Property Limited Registered office: Winkworth House, 4/5 Market Place, Devizes, Wiltshire, SN10 1HT Registered in England: No 07581202 VAT No. 113467139 Copy of Professional Liability Insurance available on request