Successful franchisee opens second office after 18 months with Winkworth
Winkworth's youngest franchisee, Jamie Moore, has opened a second office in Southwold, Suffolk after achieving great success with his first office in Poringland, Norfolk.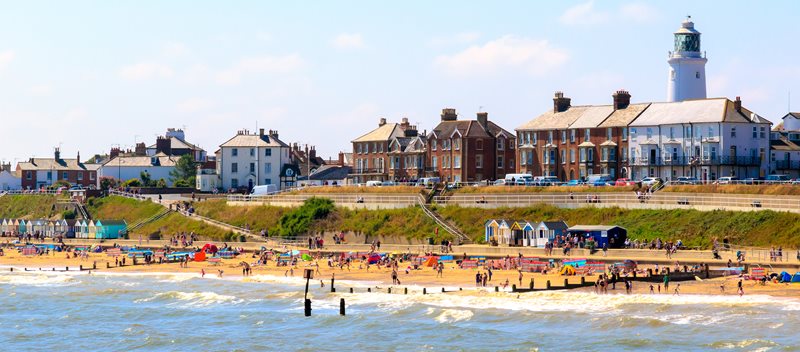 Jamie opened a cold start office in Poringland in January 2018 and beat his year one revenue projection by 60% in sales alone, selling a staggering 82 properties in 12 months. After 13 months of trading, the office had trebled in staff numbers and Jamie, being a young and ambitious millennial, had already begun looking for further opportunities.
"Jamie is a determined young entrepreneur," comments Winkworth's new franchising manager, James Campbell. "He called me late November last year after having realised that he was going to beat his revenue expectations exponentially and expressed his interest in expanding his network.
"Normally, we don't encourage second offices for new franchisees who have done a cold start so quickly, as we are careful not to stretch their means too much. Jamie was a standalone case however, and we set about looking at potential portfolios for him to buy," explains James.
Halford Wetmore, an independent estate agency in nearby Southwold, came up for sale uncannily quickly after Jamie expressed his desire to expand, and after some careful due diligence and financial backing from Winkworth, he set about acquiring the business and converting the office into a Winkworth one.
"Acquiring this new office is a great opportunity for us to expand into Suffolk and extend our client base within a fantastic new area," comments Jamie. "Southwold has a strong property market, which is particularly popular with London buyers looking for second homes, and there is no other agent locally that can provide a direct link to London buyers like Winkworth can."
Southwold only has four agents operating in the area, another strategic move from Jamie, who opened in Poringland originally due to there only being two agents operating there, rather than in nearby Norwich, which has 107.
"Naturally, we felt this was the perfect opportunity to tap into this market and we're thrilled with the support we have received from Winkworth to help us grow," comments Jamie.
Having now implemented a strong lettings team in his Poringland office, Jamie is hoping to see revenues double in his second year of trading here. Alongside the Southwold office, Jamie is set to have another staggeringly successful 2019.
"We're delighted to see this growth from one of our newest franchisees, not only from being one of our best performing offices in their first year of trading, but also as they expand into a new territory," comments Winkworth CEO, Dominic Agace. "The past year has been tough for many, but we're proud that despite this and with the support we offer, many of our franchisees are still able to achieve their goals of growing and developing their services."
If you would like to learn more about owning a Winkworth office, get in contact with the new franchising department today.