8 of the most picturesque walks for autumn
Britain's beautiful landscape is best enjoyed on foot - here we've rounded up some of the most picturesque walks to enjoy this autumn.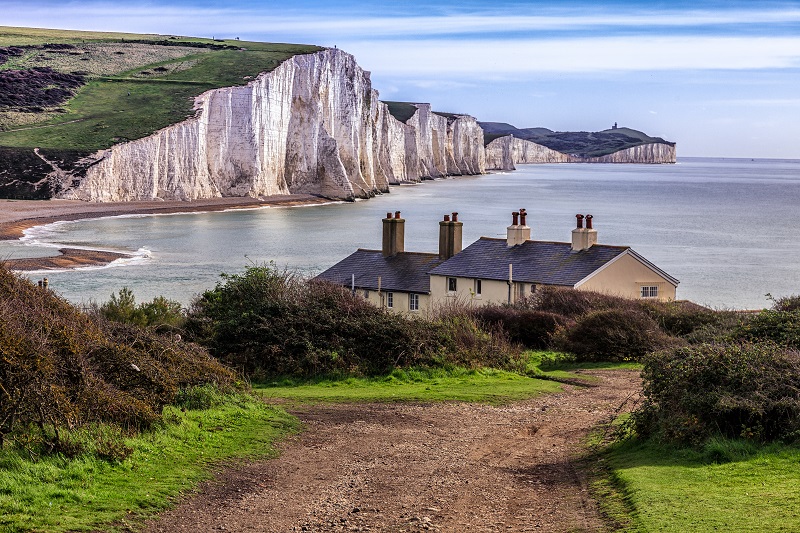 From world-famous heritage sites in Wiltshire to the stunning coastline of East Sussex, the UK's beautiful landscape is begging to be explored. The best way to enjoy it is surely by foot, so we've rounded up some of the most picturesque walks to enjoy this autumn, ranging from challenging multi-day routes to scenic ambles.

Basildon Park, Reading
There are over 400 acres of parkland and woodland to explore around Basildon Park, a stunning Georgian National Trust property just outside of Reading. With four different signposted routes to choose from, there is something for every type of rambler.
The meadows and woodlands of Streatley is a three-mile circular walk around the countryside that forms the backdrop to the village of Streatley on the west side of the Goring Gap in West Berkshire. It takes in one of Britain's largest areas of rare and endangered chalk grassland as well as some woodland habitats. Walkers will be rewarded with panoramic views towards the Chiltern Hills, the North Wessex Downs and the Oxford Vale, along with glimpses of the River Thames as it passes through the Goring Gap.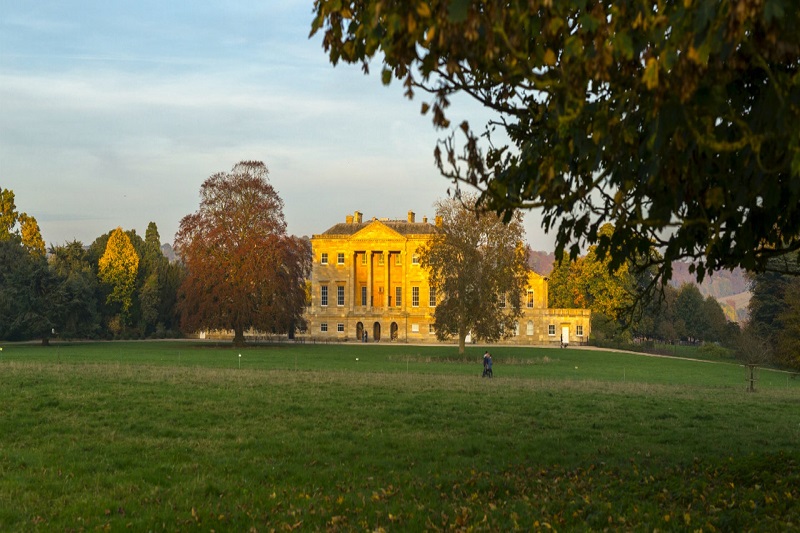 Seven Sisters, East Sussex
Situated in the South Downs National Park, the Seven Sisters Country Park offers blustery walks that require walkers to wrap up warm. Nevertheless, the 280-hectare area of chalk cliff, meandering river valley and open chalk grassland, is a prime stomping ground in which you'll discover a series of undulating hilltops between Cuckmere Haven and Birling Gap. As well as summits, the route takes you right down to the shoreline in places, and includes a second landmark, Beachy Head. At 162m high, it's the tallest chalk cliff in Britain.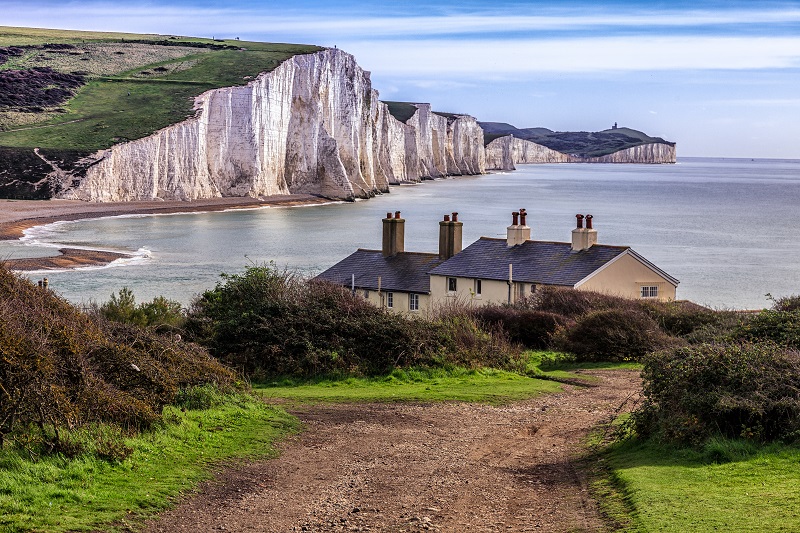 North Downs Way, Surrey/Kent
Hikers will follow in the footsteps of medieval pilgrims on this 153-mile journey from Farnham to Canterbury and the White Cliffs of Dover. Carving through a beautiful landscape rich in heritage, this trail became the first national trail to be captured by Google Street View from start to finish, enabling prospective walkers to check terrain, route and pubs before setting off. The entire trail is something of an undertaking but it's split into manageable routes that can be completed in a day. Farnham to Guildford is the first 10 miles of the trail. It follows the banks of the river Wey for a while before heading through woodland and into open fields, giving views of the Hogs Back.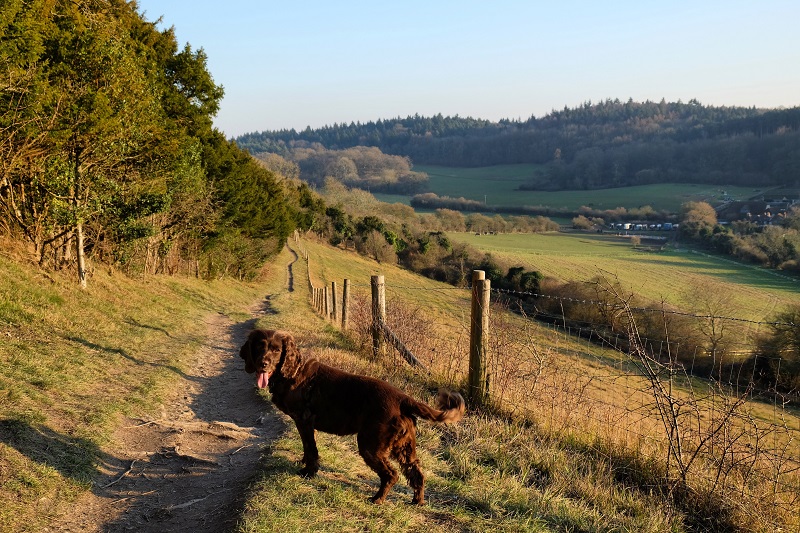 Chess Valley Walk, Hertfordshire
History buffs will enjoy the number of antiquated landmarks along the Chess Valley Walk. The route takes you past the 1,000-year-old town of Rickmansworth and past one of the oldest schools in the country. The area is home to water meadows, ancient field systems and nature reserves, as well as being incredibly rich in wildlife. Walkers have every chance of seeing kingfisher, water vole, brown trout and even the spectacular banded demoiselle damselfly, among many other species of birds, plants and animals.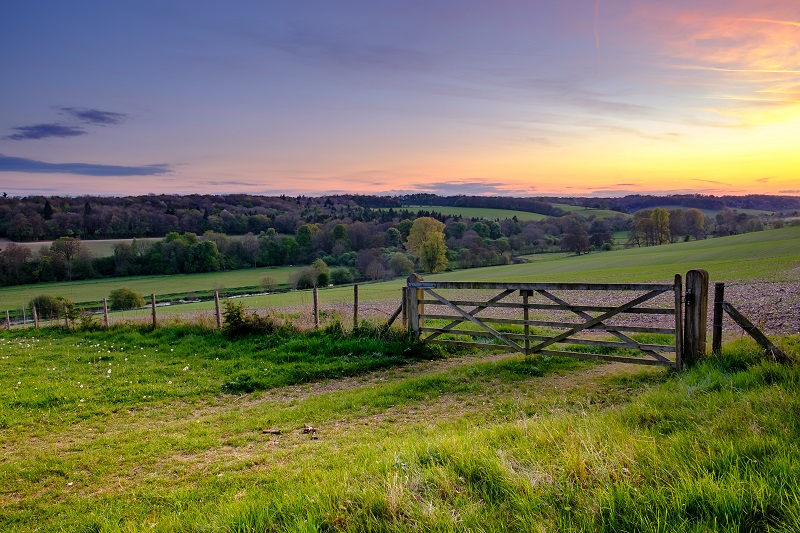 Greensand Way, Kent
Greensand Way is a spectacularly picturesque walk, traversersing two areas of Outstanding Natural Beauty - Hindhead to Leith Hill and the Sevenoaks ridge. It follows the line of greensand rock across Surrey and Kent, affording excellent views of the North Downs and across to the Weald in the south. Much of the route passes through quiet and almost remote areas, however there are links to towns providing opportunities for accommodation and refreshment.
Belton Park, Grantham
There's a delightful walk at Belton Park which passes key features of ancient woodland and the site of a deserted medieval village. Belton House is a perfect English country mansion, built in the 1680's for Sir John Brownlow, while the surrounding park is rich in wildlife and covers around 1300 acres, of which 750 acres is a designated deer park. The walk starts at the house and follows a circular route around the grounds. It's suitable for dog walkers but dogs must be kept on leads at all times.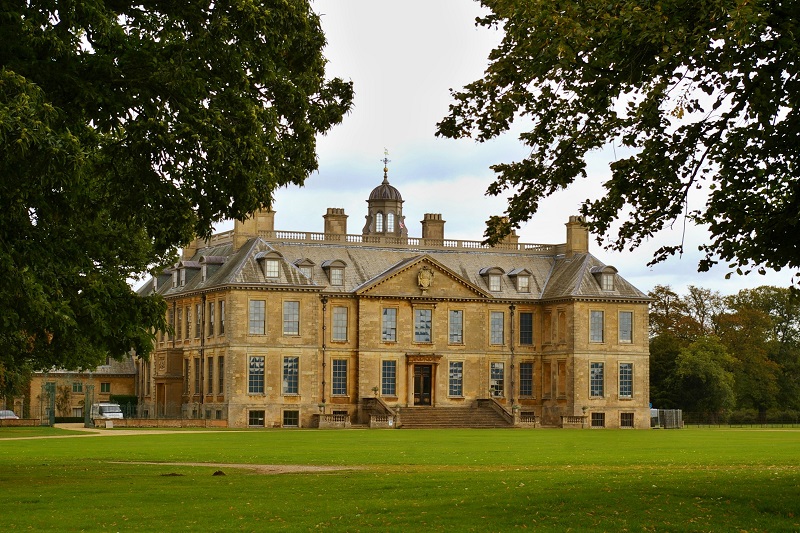 Stonehenge Landscape, Wiltshire
There are a series of weave their way around the Stonehenge Landscape, taking in many of the archaeological features that make this place special. A King's View is a 1.7-mile route that explores the chalk downland at the heart of the Stonehenge World Heritage Site. The dense canopy of the 200 year old beech trees on King Barrow Ridge provide a perfect environment for rare plants, including helleborine and orchids and an important habitat for butterflies, moths, wood-boring insects and birds. Durrington Walls is less well known than Stonehenge, yet it is one of the three largest henge monuments in Britain. By taking the path from Durrington Walls to Stonehenge, you'll take in monuments built by the first farmers, as well encountering a diverse range of wildlife including the majestic barn owl.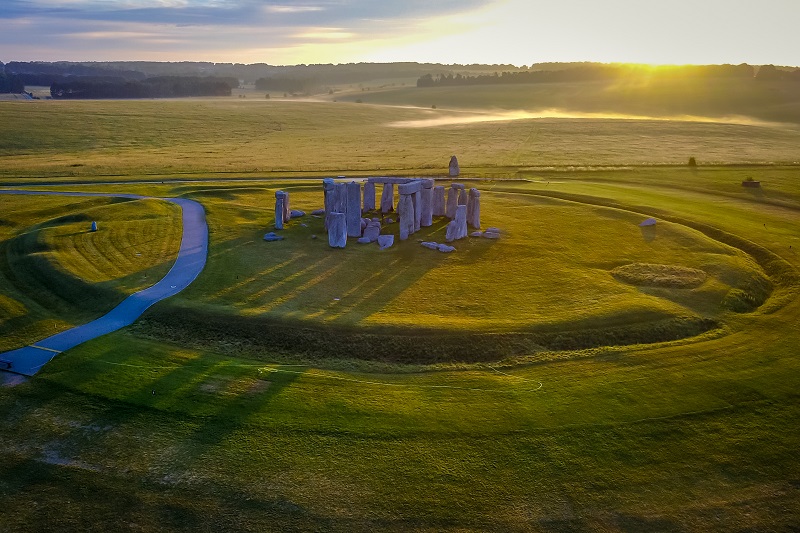 Cotswold Way, Gloucestershire
The Cotswold Way offers a little over 100 miles of exceptional walking, with long distance views from the Cotswold escarpment, and journeys through picturesque villages and past famous ancient sites. It's a hugely popular trail, offering beautiful rural surroundings with the convenience of facilities and services which are never far away. It runs between the town of Chipping Campden in the north and the city of Bath in the south and can be tackled in its entirety over seven to 10 days with overnight stays, making for a spectacular self-guided walking holiday.
Looking to buy, sell, rent or let in any of these areas? Get in touch.
Are you looking to buy, sell, rent or let?