Winkworth Grantham Estate Agents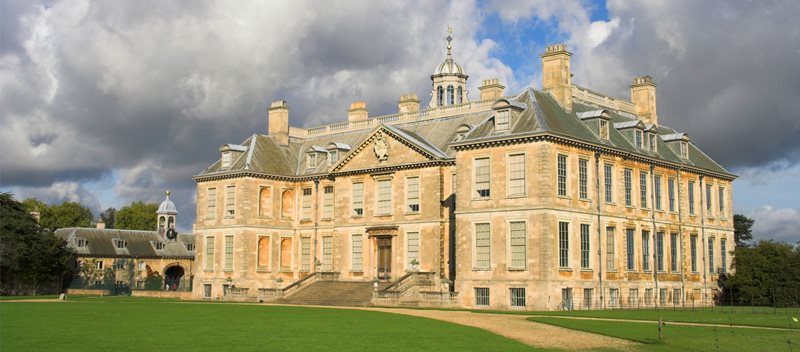 A cracking start for Winkworth Grantham.
Rob Everett opened Winkworth Grantham in 2012 because he saw a need for a forward-thinking estate agent where customer service was a priority. Since then we've gone from strength to strength, being voted one of the most attractive offices in the country and becoming one of the fastest growing sales and lettings businesses in the UK too. But most importantly we've helped countless people find the homes they've been looking for.
Click here to view our Google reviews
Sales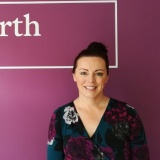 Victoria Needle Branch Manager
Winkworth Grantham 4 Finkin Street Grantham Lincolnshire NG31 6QZ
Opening Hours Mon-Fri 9am to 5:30pm Sat 10am to 3pm Sun Closed
Grantham office testimonials:
We initially had a valuation from Winkworth as they were the new estate agents in Grantham and wanted to see how they differed to others, from day one they exceeded all expectations and continually kept us updated every step of the way. They are not just our agent but a really good friend.

By Mr M Lambley

A huge thank you to the winkworth team in Grantham. From the initial valuation by Victoria to the selling of our property by Julie Barks. What proved to be very testing at times for us all, Julie kept me fully informed every step of the way. I thoroughly recommend the Winkworth team.

By Mrs J Lawrence

We were thoroughly impressed by the professionalism of both Victoria and Julie, they were enthusiastic, professional, efficient and courteous through the whole process of selling our home. Winkworth were efficient in keeping us informed during the process and would thoroughly recommend this company.

By Mr R Ebsworth
Meet the team
Winkworth Grantham Estate Agents is situated just off the main high street in Grantham, we are a small, friendly team that deal with both sales and lettings. The team holds both local knowledge and experience, having over 50 years experience between the team.
See all team members
Got a question about Grantham?
Recently Sold Properties in Grantham
A few of our current favourites in and around the Grantham area
Online Valuations
Aren't Worth The Paper They're Printed On.
When online valuations don't give you the whole picture - try Winkworth's expert service
Book your free video appraisal
Available Properties in Grantham
A few of our current favourites in and around the Grantham area
Why move to Grantham?
Grantham is a historic and pretty Lincolnshire market town located centrally in the UK. It offers beautiful family homes on attractive developments on the fringe of the town and an abundance of idyllic surrounding villages with with the surrounding open countryside providing the perfect backdrop. In recent years, thanks to the high speed train connecting our town to Kings Cross in just over an hour, Grantham has increasingly appealed to people moving out of London, who come because of the improved quality of life, better value for money and excellent schools. Grantham also has excellent links into Lincolnshire and further afield to London via the A1 Great North Road and many rail routes making it an ideal relocation solution.
A little bit of history
With Lincolnshire being one of the mainstays of the grammar school system, Grantham's education system is a compelling reason to make your home here. Today, young people have plenty to choose from in all areas at all levels. For boys the Kings Grammar School, for girls Kesteven and Grantham Girls School and Walton Girls High School. The latest addition to Grantham's education system is the Priory Ruston Academy which strives to help every pupil reach their potential. Oakham and Stamford private Schools are also easily accessible.

Living in Grantham also means no shortage of leisure, cultural and sporting opportunities, concert venues, a cinema, the impressive Meres Leisure Centre and swimming complex and a fine selection of gyms.
Need to know
Grantham was the birthplace of former Prime Minister Margaret Thatcher whose father was a green grocer in the town. Sir Isaac Newton also went to the famous Kings School in the centre of Grantham.
Shopping
Grantham's Famous Outdoor Market comprising of butchers, fish-mongers, groceries, hardware, clothing and much more, takes place in the centre of Grantham every Saturday morning between 8am-4pm. To stock up on basics, we have a Morrisons, Sainsburys and Asda. For organic and free range groceries and treats, head to Hallams Organic Deli. And for excellent meat and fish and friendly, knowledgeable service, Watkins Butchers and Welby Street Fish Mongers are both excellent.
Grantham Journal
Teenager finds stolen safe containing thousands of dollars while magnet fishing and returns the contents to Grantham businessman.
The Winkworth Magazine
In 'The WM', we'll be bringing you the latest market news and insight, and will be showcasing some of the finest property in your area.
Winkworth Grantham is the trading name of Grantham Property Partnership LLP Registered office: 4 Finkin Street, Grantham, Lincolnshire, NG31 6QZ Registered in England: No OC395206 VAT No. 129657383 Copy of Professional Liability Insurance available on request