Coronavirus: What you can do now to prepare for a move after lockdown
Our agents share their advice on the things you can be doing now, to get ready for a move after lockdown.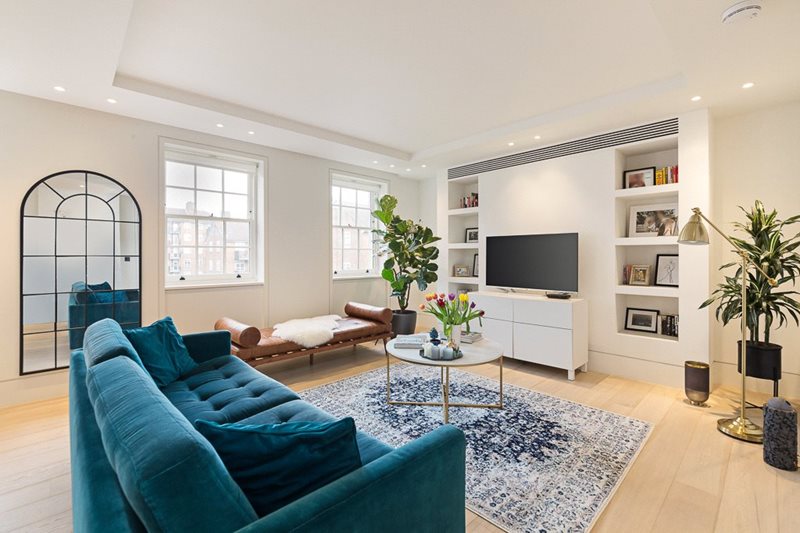 A number of dramatic headlines written around the property market during the coronavirus outbreak have no doubt given people pause for thought. There isn't an industry that hasn't been affected in some way by the virus - the housing industry included - and so of course agents are having to adapt to a new way of working. But if a move was in the pipeline, there's no reason why it shouldn't still be on the agenda. Whether buying, selling, renting or letting, a housing transaction is a lengthy and detailed process - global pandemic or not. There are still conversations to be had, and things you could be doing now, to ensure that you are in the best possible position to move as soon as restrictions are lifted. We spoke to our agents to find out what they can still do for you, while the UK remains in lockdown.
BUYING & RENTING
If you were in the process of buying a property before the lockdown, there is no need to pull out of transactions - especially if final viewings have been conducted and decisions made. Charles Mitchell of Winkworth Tooting says, "If you love the home you are planning to buy, then buy it. My wife and I are halfway through our onward purchase having already exchanged on the house we currently live in and we are as committed today as we were four weeks ago."
Check your mortgage eligibility
It is still possible to apply for a mortgage at this time. Applicants will find a wide variety available to them, with lenders offering anywhere between 10-25% deposit rates. Use an online calculator to work out how much you can borrow, and get your paperwork ready. When applying, you'll need a few documents to hand including proof of identity, utility bills and bank statements, and you'll need to answer a few questions so that the lender can determine your eligibility.
Do your research
Perhaps you have made the decision to move, but the ball is not yet rolling. Carl Burgess from Winkworth Shepherd's Bush advises buyers to start the research process now. "Often people start looking in a very wide area and gradually narrow it down. Looking at multiple areas all at once can be time consuming and confusing, but now is the best time to conduct extensive research on line," he says. "You are much more likely to bag a bargain if you know the prices in your desired area," he continues.
Do a virtual viewing
Carl Burgess of Winkworth Shepherd's Bush says, "It has been difficult but we have managed to find ways to adapt, such as carrying out video viewings and valuations." Second viewings are even made possible via live virtual tour (only in empty properties), whereby the viewer can request to see specific features such as inside cupboards or the garden from different angles. "It has been very successful with lettings in particular, presumably because the need is greater," says Carl.
Lucinda Richardson from Winkworth Notting Hill has had a similar experience. She says, "The last thing we want to do is disregard guidelines, but at the same time, we appreciate that some people really do need to move. So, a week before lock-down we made a point of getting as many video tours filmed as possible by phone. We've done two lets - although they haven't signed yet - with people who know the area, and have seen the buildings from the outside."
Getting a deal over the line
Indeed, there is nothing in the Government guidelines to say that the deal can't be closed, however all parties are urged to be flexible and to adapt the usual process to comply with lockdown regulations. This will mean that the move itself is likely to be delayed, however there will be some instances where a move is unavoidable. This has been taken into consideration and any buyers who have no other option but to move, are able to do so, along with any buyers of a vacant house. But of course in both circumstances, the guidance on home removals should be strictly adhered to.
"We've made a real point of filtering the tenants; making sure they are serious. Have they seen it from the outside? Do they know the area?," Lucinda says. "People have to be able to see a flat they are going to live in. So, when we are in the position where offers are being made and terms being agreed, we can then arrange for the door to be opened, providing all government guidelines are being adhered to." It is worth noting however that this is only applies to vacant properties.
SELLING & LETTING
Much of the same applies to selling and letting a property. There is no reason to pull out of a transaction that is already in progress but efforts should be made to broker a new moving date where a transaction is due to complete on an occupied property. Conveyors and surveyors are encouraged to continue to support the sales process of unoccupied properties as far as possible, as well as advise clients on navigating the exchange process in the safest way possible. This could involve delaying exchange dates, or it could mean making explicit provisions for reducing the safety risks on any exchanges deemed unavoidable. As a seller or a landlord, now is the perfect time to get your property in shape, ready for a deal to go through post-lockdown.
Communication is key
Carl says, "We are in regular contact with our clients, keeping them informed of what is happening. The emergency brakes have been somewhat pulled on sales, but it is clear that there is a lot of interest bubbling along in the background." He advises sellers to instruct a solicitor now and get the legal side prepared; "It means that when you accept an offer you do not have to fill in all those dreaded forms."
Lisa Jacobs from Winkworth Devizes and her husband Simon live just two minute's walk from the office and can sit in isolation while continuing to do their jobs. Lisa says, "This has meant that we can pretty much maintain a normal service for clients." The team is equipped to answer emails from home and has set up the answering machine to send an email with the message recording, so even messages can be picked up at home. Lisa continues, "All of our clients have access to our mobile numbers too, so mobile activity has definitely increased – we are basically available 24/7 which is particularly important for tenants."
Prepare for a flurry of activity post-lockdown
The market looks set to bounce back quickly once restrictions have lifted. As we spend more time than ever in our homes, it brings into question what we really want and need from a property. In particular, properties with gardens and office space are likely to see a huge increase in demand. With regards to the Lettings market, Lucinda says, "It's been a very interesting time, but we are expecting Lettings to be very busy. While the weather has been good, there is much interest in stock with outside space. And that's exactly the kind of example of people deciding to change the way they are living. They're re-evaluating what's important to them."
Work on the house
You may need to jump through some hoops to get materials delivered and you won't be able to get builders, carpenters or decorators out to the property, but there are a number of tidy-ups you can do yourself. A lick of paint is one of the most effective things you can do to spruce up the house, but it's worth asking your agent for advice on what can be done now to make your home as appealing as possible for potential buyers. This might mean painting over an old damp stain that has since been fixed, giving the windows a clean, or painting cupboards and doors.
Tidy up the garden
A well-presented garden can make all the difference. It's worth making sure that it is clear of any litter and fallen leaf debris, that you've regularly moved the lawn, removed any weeds, cut back overgrown trees and cleaned any garden furniture. If you can get your hands on them, pot plants and hanging baskets will give your garden a splash of colour.
Get the property ready for a close-up
While spending more time at home, the most useful thing you could be doing now as a seller is decluttering it. With virtual viewings there are no hiding places. Carl says, "Work out what you don't need and pack away anything that looks cluttered or unsightly. It will make your property look more spacious and appealing."
Create a list
As you declutter both house and garden, compile a list of all the jobs that need professional attention, like painting the exterior and cleaning the gutters. Try ringing around and getting yourself to the top of the queue once restrictions are lifted.
Are you looking to buy, sell, rent or let?