Can I still secure a mortgage during the pandemic?
As the nation continues to navigate the coronavirus pandemic, we speak with Aaron Strutt of Trinity Financial for an update on what this means for the mortgage market.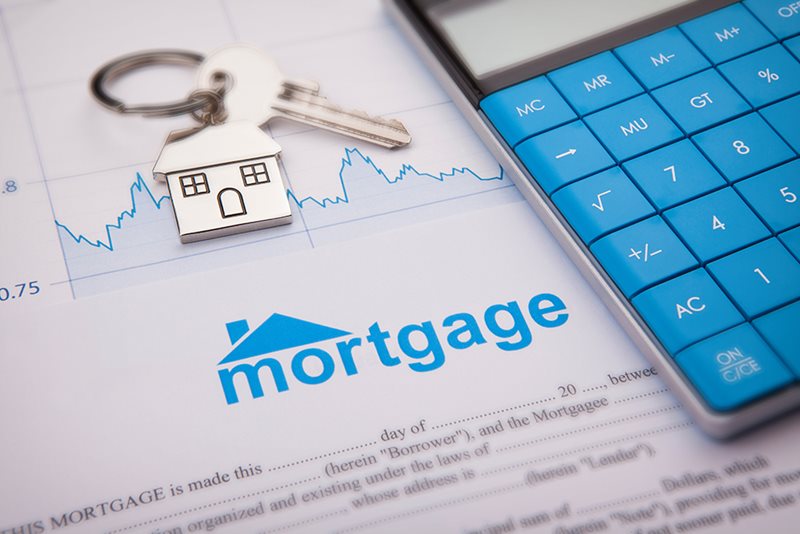 Are the lenders still offering mortgages?
Yes. Banks and building societies are still providing mortgages and according to Moneyfacts.co.uk there are over 2,750 rates available. This is not including the products through the smaller lenders, specialist providers and private banks.
Many of the mortgage processing centres have been scaled back and the lenders have lots of their staff working from home. The world of finance has changed the way it operates and the lenders are more reliant on their IT systems than ever before.
What has changed in the mortgage markets over the last few weeks?
The lenders have made thousands of changes to their mortgage rates and some significant changes to acceptance criteria.
Some of the providers have reduced their affordability calculations so they are not offering such generous mortgages, and many will not accept as much bonus income or commission until this crisis passes.
If your income has reduced or you have been furloughed, it may well be harder to secure a large enough mortgage.
How much deposit will I need to secure a mortgage?
HSBC for Intermediaries is one of the few lenders still offering 10% deposit mortgages and the bank has many of the cheapest low deposit rates.
Halifax, Barclays, and Nationwide for Intermediaries are some of the more generous lenders offering 15% deposit mortgages, while Barclays and NatWest provide 20% deposit rates.
Santander requires borrowers to have a 25% deposit to qualify and they are capping their maximum loans at £500,000.
How can a valuer work out how much my property is worth?
More of the banks and building societies are using system-generated property valuations to get mortgages agreed while valuers cannot physically inspect properties.
Trinity Financial's brokers have access to a wide range of lenders using automated valuation models (AVM's) to work out property values. These systems instantly generate a valuation without the need for the property to be physically inspected.
Accord Mortgages, Barclays, Bank of Ireland, HSBC, Nationwide for Intermediaries and Platform are just some of the lenders still offering competitively priced mortgages using AVM's.
Which lender has the lowest residential rates?
NatWest for Intermediaries has the most competitively priced two-year fixed rate priced at 1.19% for property purchases. After the fixed period the mortgage reverts to the lenders 3.59% standard variable rate. The overall cost for comparison is 3.8% APRC.
This rate is available for smaller and larger mortgage loans and applicants will need a 40% deposit to qualify. There is a £995 arrangement fee and borrowers with a basic minimum income of £75,000 can secure interest-only and lower their monthly costs.
Many of the mortgage lenders are still offering sub-1.5% deposit rates for borrowers with larger deposits and there is a selection of lenders offering five-year fixes below 1.50%. They typically have £999 arrangement fees.
It is still possible to access cheap buy-to-let mortgages.
How long is it taking for the lenders to produce mortgage offers?
It is taking banks and building societies between ten and twenty days on average to produce mortgage offers. This is on the condition applications qualify for a desktop valuation.
If you have a smaller deposit or less equity in your property, there is less chance you will qualify for the system generated valuation and you will be placed into a queue for a valuer to inspect the property. This makes it harder to judge how long it will take for the mortgage to be offered.
How is the mortgage market different from the last financial crisis?
The last financial crisis was very different from this coronavirus enforced lockdown. In 2007-08 many of the lenders pulled out of the mortgage market completely and many of the biggest banks changed their criteria pushing buyers to have a 40% deposit to qualify for a mortgage.
We expect the mortgage lenders to return to normal a lot quicker than the last financial crisis. Once life does return to normal the lenders are likely to assess applications even more closely particularly for the self-employed and those with variable incomes.
---
Trinity Financial, a preferred partner of Winkworth, is one of the UK's leading independent mortgage broker firms. The team have strong relationships with all the providers and will scour the market to find you the very best deal. Trinity deal in all manner of products from first-time buyer to £multi-million portfolios and overseas mortgages. The guys also facilitate exclusive and often complex deals that can't be found on the high street.
If you're looking for a mortgage or require some advice please do not hesitate to get in touch with the team at Trinity.
[email protected]
020 7267 9399