Winkworth Notting Hill Estate Agents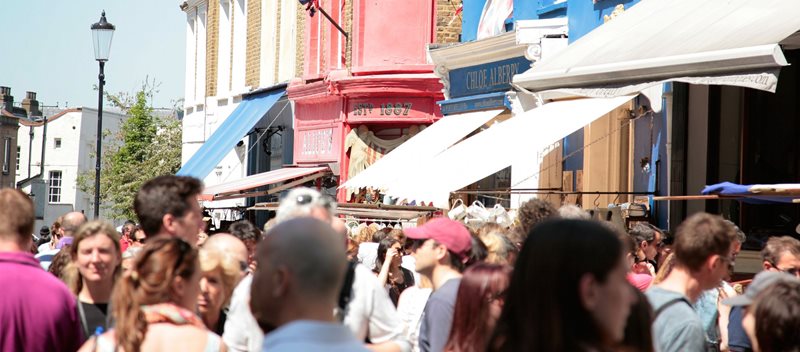 We have an excellent reputation built on 30 years experience.
Winkworth Notting Hill Estate Agents is one of the area's longest serving estate agents. From our office at the corner of Westbourne Grove and Ledbury Road, in the very heart of Notting Hill, we've been selling, letting and managing houses locally for over 30 years. In fact, we believe we know our area better than any other agent. We are a close team of 12 and we're all exceptionally proud of the reputation we've built over the years.
Sales
Winkworth Notting Hill 178 Westbourne Grove Notting Hill London W11 2RH
Opening Hours Mon-Fri: 9am to 6pm Sat: 9:30 am to 3pm Sun: Closed
Meet the Team
The Winkworth Notting Hill office has had an excellent reputation built on over 30 years' experience, making them one of the area's longest standing servants. They are a hard-working, diligent and eager to please bunch, who will at all times seek to secure the best deal for their client, whilst hoping to always be a pleasure to work with.
See all team members
Got a question about Notting Hill?
Recently sold properties in Notting Hill
A few of our current favourites in and around the Notting Hill area
Online Valuations
Aren't Worth The Paper They're Printed On.
When online valuations don't give you the whole picture - try Winkworth's expert service
Book your free appraisal today
Available properties in Notting Hill
A few of our current favourites in and around the Notting Hill area
Why move to Notting Hill?
There's an easy route to the city for the 9-5 but a relaxed, neighbourhood vibe at the weekends. The creative and bohemian heritage of the area give it a distinctive New York feel too.
A little bit of history
Before entrepreneur John Whyte built the Kensington Hippodrome racecourse here in 1837, rural Notting Hill was known for its piggeries and potteries. The racecourse was a failure but it lead to the building of the crescent shaped roads encircling Ladbroke Grove that are still there today. Architect Thomas Allason developed the area for the Ladbroke family, with large private communal gardens shared by surrounding homes. Notting Hill still boasts London's largest community garden. The area began as home to wealthy middle class residents. In the 1900s the grand houses were split into multiple dwellings to accommodate an immigrant workforce from the West Indies. This planted the seeds for the area's bohemian and multicultural roots. Today the area has gentrified, with the once grand homes restored to their former glory.
Need to know
The Notting Hill Carnival first started in 1966 to celebrate Afro-Caribbean culture and traditions. It takes place on the last weekend of August and is now the largest street party in the whole of Europe.

Notting Hill is divided into two separate boroughs, Kensington & Chelsea and Westminster. Both have their benefits. A Kensington and Chelsea parking permit is a treasured item, covering everywhere from Notting Hill to Chelsea. But Westminster has the second cheapest council tax in the whole of London.
Shopping
One of the most enjoyable ways to while away a weekend afternoon in Notting Hill is wandering around the world famous markets, independent boutiques and delicious delis. Hunting for antique and vintage clothes, jewellery and furniture at Portobello Market on a Friday or Saturday morning is a must-do. But if you're more 'next season' than 'last century', local designer boutiques include Paul Smith's flagship store, London's first outpost of Californian designer James Perse, Twenty8Twelve, Maje and Temperly as well as high street favourites Whistles. Make sure your fourlegged friends look as good as you with a trip to the trendy Mutz Nutz pet shop on Westbourne Park Road. If all that shopping leaves you in need of a sugar fix pop to The Hummingbird Bakery for one of their famous cupcakes.

For the more practical side of shopping, Lords in Westbourne Grove is a good reliable hardware store. Baywood chemists are a friendly local chemist. Planet Organic will keep your larder stocked. Jerobeoams in Elgins Crescent is a wine buff's paradise. The Kingsland Edwardian Butcher has, as the name suggests, been around for eons and with good reason ' this is an extremely friendly and reasonably priced family-run butchers. And upmarket fishmongers James Knight of Mayfair has a branch on Notting Hill Gate. Otherwise, to find everything in one place, at Dalesfords on Westbourne Grove.

Winkworth Notting Hill is the trading name of Holland Park Estates Limited Registered office: 178 Westbourne Grove, London, W11 2RH Registered in England: No 2686050 VAT No. 605916343 Copy of Professional Liability Insurance available on request