Winkworth looks to expand in Essex
Winkworth currently has 42 offices spread across the home counties and beyond, with the most recent country office opening in Leigh on Sea, Essex, in April 2019. With the arrival of this new converted office, Winkworth is now looking to expand across the county into neighbouring areas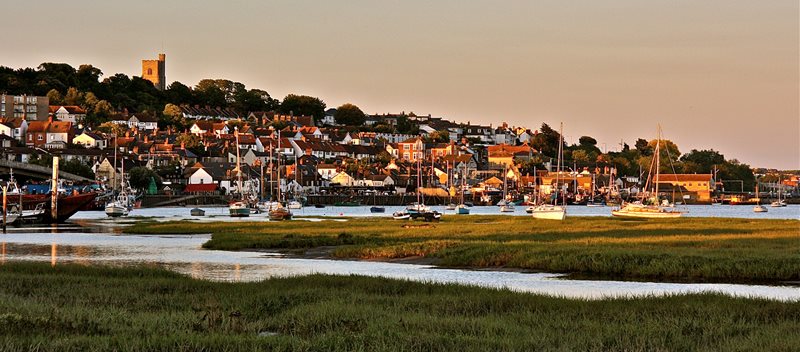 Leigh on Sea franchisee Mark Newman explains his reasons for joining the network. "Having spent a lot of time getting to know the team at Winkworth Franchising, we felt that this was the best next step to secure the success and longevity of our business. We want to ensure that, for our clients' sakes, we're at the top of our game when it comes to regulation, legislation and always being prepared for any changes in the market. We firmly believe that many independents could struggle to do this but, with Winkworth's backing teamed with the reputation we have built in the area over the years, we are confident that we can now take our business to the next level."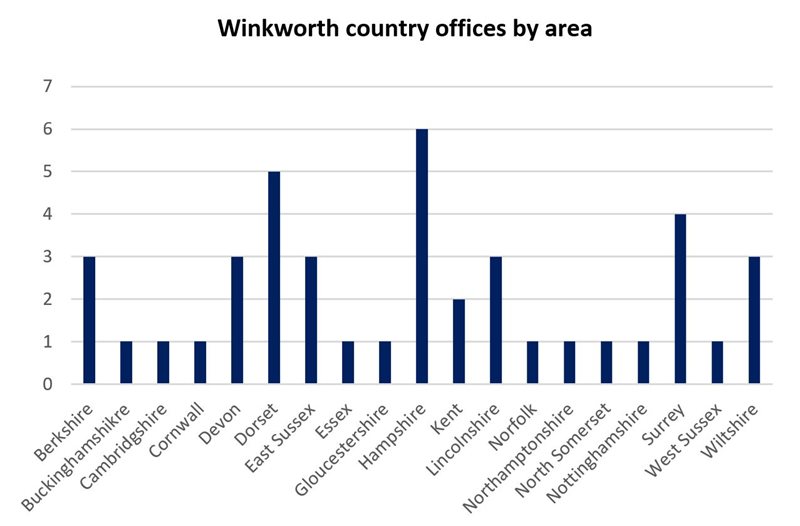 To complement the Leigh on Sea office, Winkworth is now actively seeking new talent in Essex to open in the following areas:
Colchester: Housing prices in Colchester remain very affordable at average price paid just over £300,000. Having said that, prices have risen by more than £55,000 on average in the last three years, with no sign of slowing down. Ranking third for house price growth in cities with universities in the UK, this area is a solid buy to let market or second home market for parents whose children attend the university. With this rate of growth, increase in capital value alone could cover the three years tuition fees for a university student, and then some.
Chelmsford: More and more Londoners are moving out to Chelmsford not only due to the regular trains into Liverpool street taking just over 30 minutes, but also because of the excellent schools and higher property value for money. In fact, £1 million in London will get a buyer an average of 1,389 sq ft, whereas in Chelmsford, £1m will get a buyer an average of 2,490 sq ft.
Brentwood: This town is also becoming increasingly attractive to Londoners, with average price for property paid standing at £551,000 in May 2019, an increase of 1% in the last three months. Brentwood is attractive to the London buyer due to the vast green spaces and country parks surrounding it. Nearby Shenfield station carries commuters into the city via Crossrail in just 23 minutes.
Saffron Walden: This pretty market town is ideally situated just 18 miles south of Cambridge and 43 miles north of London. The housing market here caters for pretty much everyone with a Victorian family home averaging £500,000 and a new build flat on the outskirts averaging £200,000. The area is quiet and safe but still has an abundance of shops and restaurants, and for people with children, most of the schools have been ranked 'outstanding' by Ofsted.
Great Dunmow: This historic market town is in the Uttlesford district of Essex, which studies have recently shown to be one of the happiest yet affordable places to live in the country. Regular trains get commuters into London in under an hour, however nearby Bishop Stortford is offering more jobs as it continues to grow.
All these areas are a great fit for a Winkworth office, and the opportunity for the right person coupled with the brand is huge. Each area is growing in popularity due to house prices remaining affordable, good schools and transport links, and now is the time to capitalise on that.
"The beauty of the Winkworth network is the strong London to country connection that the spread of offices benefits from," comments new franchising manager James Campbell. "I'm delighted to have opened our first Essex office in Leigh on Sea to our already established network of country offices, and I'm looking forward to welcoming more offices in key areas in Essex in the near future."
If you're interested in learning more about owning your own Winkworth office in Essex or beyond, get in touch with the new franchising team today.
Sources: Land registry house price index | Zoopla | Colchester statistics