The 2020 property market post-brexit
With both Brexit and the general election out of the way, we investigate what the property market will look like in 2020.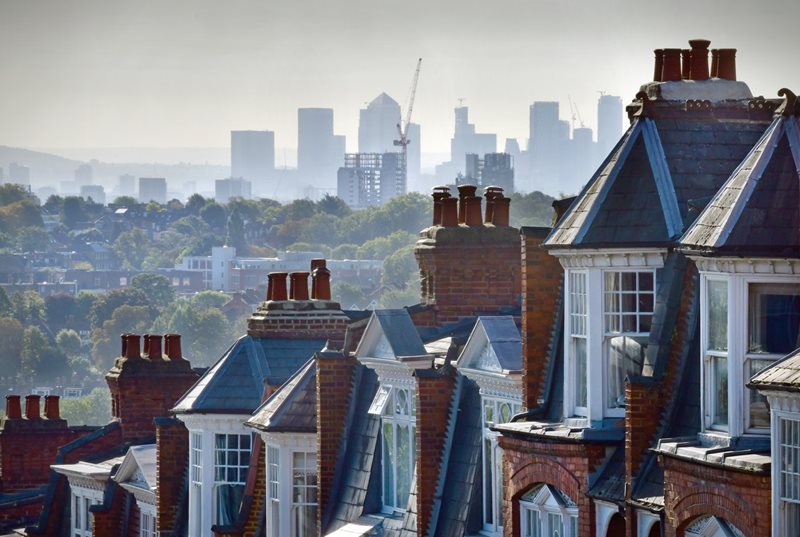 The property market has been held back over the last 12 months due to the uncertainty of Brexit and the general election results. Now that both of these questions have been answered, we can be a lot more sure in our forecasts for the post-Brexit market. In this blog, we speak to London and country agents to gather their insight and predictions for the post-Brexit property market in 2020.
Sales
The majority secured by Boris Johnson in the 2019 election has unlocked the Brexit deadlock, and created a clear mandate for the UK to leave the EU. As in previous elections, there are already indicators of a 'Boris Bounce', whereby the market has begun improving after months of crippling uncertainty. Hamish Allan from the Highbury and Islington office says, "We have had a fantastic start to the year with a 24.5% increase in sales compared to this time last year." Steve Brown from the Blackheath office also agrees: "We have seen a big 'Boris Bounce', for want of a better term. Lots of buyers who have been sitting on their hands and holding off due to political uncertainty are now making their move." With a total of 26 sales in February alone, which other than 2016 is their highest in past 9 years, the Blackheath office is positive that they will continue to generate sales at strong price levels.
Lettings
A number of factors have caused landlords' confidence to fall to an all-time low. Aside from Brexit, landlords are concerned about what the government's plans will be for the private rented sector in the upcoming budget announcement. Therefore it is a waiting game to see if the government will take action to deliver on its pre-election promise to prevent a potential crisis in the private rented sector by strengthening landlords' rights of possession and reforming the law courts. Carl Burgess from the Shepherds Bush office reports, "We are seeing an increasing number of landlords exiting the private renting sector as the costs relating to increased taxation and increased regulation start to bite. This has had the inevitable effect of rent increasing and our expectation is this will continue. As very few new Landlords are currently entering the market, I expect to see rents increase by another 5% over the next 12 months."
Demand
There is a large consensus amongst agents that there has been a spike in demand and interest since the start of the year. Both Rightmove and Zoopla report that they've had a 15-20% increase in buyer enquiries in the first few weeks after the election, making it one of their most successful ever months. Our London offices agree that there has been a huge amount of interest. The Highbury and Islington branch has experienced a huge increase in applicants compared to last year - 59% increase for sales and 31% increase for lettings. The same has been reported by our country offices; Donna Pearson from Winkworth Canterbury says, "The rural market has followed the general countrywide trend. It was great coming back in January with the phones ringing and an increase in enquiries, there really was a great deal of activity in the first couple of weeks."
Hamish Allan believes that these early indicators are somewhat reminiscent of the 2015 market, but we don't expect the same spike in prices. "We're predicting a rather slow and steady increase, with everything pointing to an improved property market for 2020," Hamish says.
Supply
Whereas prospective purchasers have been out in force since the election, the number of new sellers in many areas has remained constrained. Rightmove reports new buyer listings are up just 2.1% year on year. However Hamish forecasts that due to many sellers previously holding off from selling for longer than they usually would (because of the uncertainty around Brexit and the potential decrease in equity) this newfound certainty will mean that a lot more stock will be released to the market. Carl Burgess, Director at the Shepherds Bush office, says, "We have already seen an increase in the number of owners requesting market appraisals." However the dynamics of demand exceeding supply is likely to continue throughout the year.
Looking to buy, sell, rent or let? Get in touch.