25 years of franchising in North London
North London franchisee Howard Greenfield joined the Winkworth network in October 1993, when he purchased the Winkworth Golders Green office from its existing owners with his business partner Graham Gold. Together, Howard and Graham now own four successful Winkworth offices in North London. Here we tell their story from when they first joined Winkworth to where they are now, 25 years later.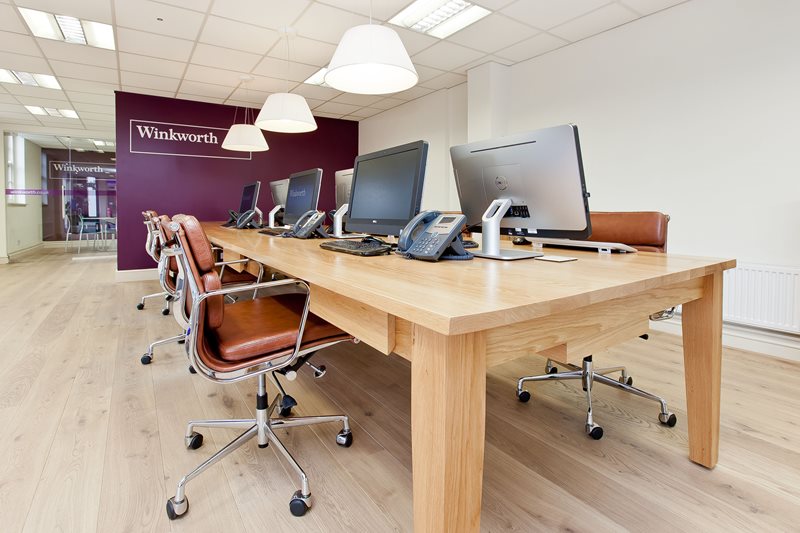 Howard had been working for a well-known independent estate agency in London for seven years when he heard about the Winkworth franchising opportunities from Richard Woolf, franchisee of the Winkworth St John's Wood office.
"I'd known that Richard had been a Winkworth franchisee for a few years before he told me about the opportunities they offered, so I trusted his judgement," comments Howard. "Graham and I were young, and we were looking to open our own business and be our own boss, so the Winkworth proposition was appealing to us. At the time, the UK was just coming out of a recession so opening up an office with Winkworth seemed a safer way to go than opening up ourselves as an independent."
Howard and Graham enjoyed success from the Golders Green office as the market started to pick up quickly again after the recession, with London property prices increasing by almost 60% between 1993 and 1997. Because of this, Howard and Graham turned their attention to their neighbouring area of Finchley and opened a cold start office there in April 1998.
For the 17 years following the opening of Finchley, Howard and Graham ran and grew their two offices successfully. So much so, that they had to procure a second location in Golders Green to run their property management business out of - it had got so large that the amount of staff needed to run it could no longer fit in the original office.
In late 2014, the existing franchisees of the Winkworth Hendon office decided it was time to return to their native Australia and approached Howard and Graham to see if they wanted to acquire their established office. As the Hendon territory directly bordered both Finchley and Golders Green, it was a natural expansion opportunity, and Howard and Graham bought the business in March 2015.
Between 2010 and 2014, 4,493 new homes had been completed in the borough of Barnet, and in Colindale alone 2,696 homes had been delivered. Turning their attention to the increasing scale of new-build developments in the area, Howard and Graham opened a strategic office on the ground floor of one of the developments in Colindale in October 2015 to benefit from the resale and lettings opportunities that were readily available.
"Our biggest achievement I would say over the last 25 years has been staying in business and growing our portfolio of offices," comments Howard. "I'd also say that in today's marketplace the benefit of the Winkworth franchise is far more than we started, as without all the support that they offer, as a small business it would be very hard to succeed today."
If you would like to learn more about owning one or more successful Winkworth offices, get in contact with the new franchising team today.
Sources: ONS | Barnet.gov.uk