Video Appraisals
We're here... to keep Finchley moving
If spending more time indoors has got you thinking about your next move, why not book a free no obligation appraisal via video call.
Looking after the Finchley property market for over 25 years.
Whether you're buying your first home, moving up the ladder, downsizing or simply looking to rent or let a home, our local knowledge and expertise will give you the advantage. Thanks to 25 years serving the Finchley community we know the area inside out. Plus, we know how stressful buying, selling, letting or renting a home can be, so we always ensure our service is friendly, professional and personal from start to finish.
Finchley office reviews:
"We recently purchased a house through Winkworth. Our situation was a little complicated and Alex and Remo went above and beyond to help us. They were both easily contactable, doing everything they could to help us progress to meet our tight deadlines. They were professional and polite. Thank you so much for all your effort. It was much appreciated."
By

Becky
on 27/9/2021
Exceptional service
"We both sold our house and acquired our next property simultaneously through Winkworth Finchley Central branch and we found both Alex and Remo to be exceptionally professional and an absolute pleasure to deal with throughout. We valued their advice and wouldn't hesitate to work with them again. Would highly recommend to anyone."
By

David Eden
on 26/8/2021
Client service goes over and above
"Alex was brilliant when helping to both sell our flat and buy our house. He was calm, patient and professional at all times and went over and above his normal responsibilities to help us."
By

Ashley
on 2/7/2021
Very helpful
"Alex was always easy to reach and very helpful. I'd recommend to others."
By

Joshua
on 10/6/2021
Alex was fantastic!
"Alex Corradi sold us a house in Finchley Central. He was very professional, super responsive, knowledgeable and an all-round excellent agent to deal with. I would highly recommend him and Winkworth."
By

James
on 8/5/2021
Excellent service!
"No words can describe our immense gratitude to Remo for being extremely helpful, courteous and sincere. We were very lucky to have him as our agent."
By

Said Abdallah
on 8/4/2021
Absolutely great service!
"The purchase of our house wasn't an easy journey... but despite all the challenges we and the seller side experienced, Remo was always very patient, respectful and understanding. I would say that due to his ability to bridge the gap between the two sides we were able to get to the exchange stage."
By

Simon
on 3/3/2021
Outstanding, Winkworth are professional, kind, helpful and efficient, they got the job done!
"Thank you for making what could have been an extremely situation, simple and straight forward despite being 200 miles away and for taking care of my mum's needs. We really appreciate your sound help and advice, friendly manner and hard work. Would highly recommend you to anyone who wants a no nonsense sale from an extremely supportive team."
By

Pennie
on 12/2/2021
Great service
"Alex found us a buyer in less than a week, his advise was invaluable. Alex was very professional and I would highly recommend Winkworth"
By

Ronnie dvorkin
on 11/2/2021
Best Winkworth office !
"Just a bought a house through this branch & glad it was Winkworths & not one of the other local firms. Alex was great to deal with - Professional, helpful & patient. Would recommend & use again."
By

Adele
on 19/1/2021
Opening Hours
Mon-Fri

9am to 7pm

Sat

10am to 3pm

Sun

Closed
Selling or letting your home?
Have a property to sell or let in or around the Finchley area? We'll happily provide you with a valuation.
Request Valuation
Featured Finchley Properties
A few of our current favourites in and around the Finchley Area
Wickliffe Avenue, Finchley, N3
£1,900,000 Freehold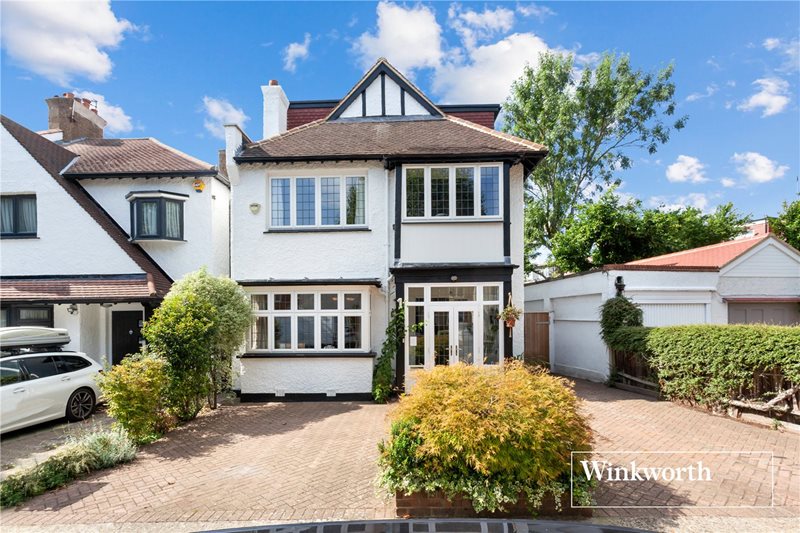 Windermere Avenue, Finchley, N3
£1,850,000 Freehold
Allandale Avenue, Finchley, N3
Offers in excess of £1,800,000 Freehold
Find More Properties in Finchley:
Finchley is a great area to live and work as it offers multiple diversities on a daily basis!
Remo Sartori
Senior Sales Consultant
Meet the team
Here at Winkworth Finchley, our local knowledge and expertise will give you the advantage. Thanks to 25 years serving the Finchley community, we know the area inside out and we always ensure our service is friendly, professional and personal from start to finish.
New Homes London

New Homes London

Winkworth New Homes London is a leading sales agent of newly built residential property across the Capital.

Buyers guide

Exciting times, buying a property. There's a lot to think about though.

Country House Department

At Winkworth we understand a house in the country is more than just bricks and mortar.