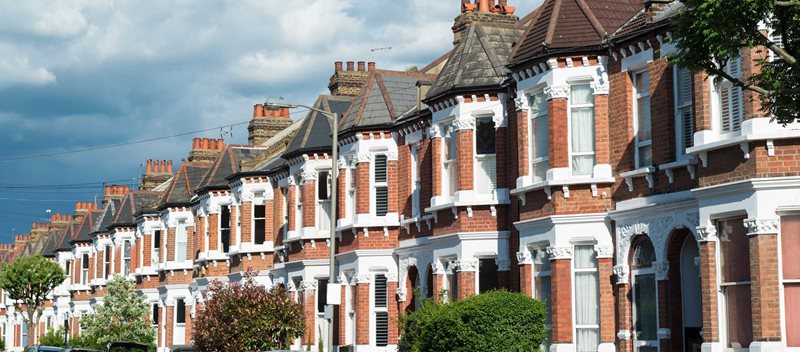 Online Valuations Aren't Worth The Paper They're Printed On.
When online valuations don't give you the whole picture - try Winkworth's expert service
Get a free property appraisal
Accurate valuations from our local property experts
No obligation to list with Winkworth
Choose a time convenient for you with our online booking system
What valuation would you like?
Shepherds Bush & Acton office testimonials:
We brought and sold our house through Winkworth SB and found both Simon and Michael an absolute pleasure to deal with. Their genuine enthusiasm and passion for the industry made the whole process a pleasurable and straight forward one. They have an outstanding knowledge of the W12 area that shows.
By
I've used Winkworth's letting services for over 20 years now and in that time I have only ever experienced a first class service from them. I can honestly say that their vetting/screening service has meant absolutely no issues with either tenants or rental payments and this is an absolute priority for me. If you are looking for a professional letting service, trouble-free tenants, prompt payments and a well spoken team of letting experts with a profound knowledge of the Shepherds Bush property and lettings market, you should consider speaking to them also.
By

Cossy Cosmas
I can only recommend this agency. Very nice and helpful agents. Fast and efficient cooperation, great communication. Thank you!
By

Martina Mendrejova
Michael Connaughton is amazing. He has just acted as agent for the sale of my house (which he sold me 10 years ago) and my purchase of another one. He has been wonderful throughout: always pragmatic, helpful and charming, on the ball but never pushy. His knowledge of the local area is vast , walk round with him and he seems to know everyone 'so he is able to tell you all the pros and cons of different locations. He was also able to recommend a host of contacts, from a mortgage broker to a painter to a garage to repair my tyre when I got a flat during a viewing. The rest of the team offered great support too 'always friendly and polite. I cannot recommend Winkworth Shepherds' Bush, and Mike in particular, more highly.
By

Philippa Baker
Michael Connaughton and James Kerr were absolutely first class in handling our recent house purchase. Our solicitor said that James Kerr was a pleasure to deal with (and one of the few estate agents she is happy to talk to in London!) as he is courteous and never bothered her unnecessarily.We would definitely recommend them.
By

Jennie Hudson
This was my first time using Winkworths letting department as a landlord. It was a refreshing experience. Daisy and Sophie were very professional, always available and a pleasure to work with throughout the whole experience in finding a tenant giving me regular updates and feedbacks from prospective tenants. I will definitely use them again.
By

Eleni Nichols
I bought my flat through the sales team and then the lettings found tenants for my new flat and both transactions were seamless. I have worked with this office for five years and the service is outstanding in all departments. For all the agents in the Shepherds Bush area, Winkworth is head and shoulders ahead of the competition.
By

Lindsay Gilll
Great agency to work with! Flexible and super-fast responsive! Well done all! Special thanks to Cristina P for all the hard work!
By

Evripidis Tokidis
Winkworth have been letting our property for us for the last 10+ years. A couple of years ago we decided to go fully managed with them and although it costs us more in terms of commission we actually take home more from our property. :) This is because they manage it far more efficiently than we ever did .. Any works that have needed doing they seek relevant quotes and have on the ground knowledge that since leaving london we no longer have. They have consistently provided us with a polite professional and efficient service .... thank you and long may it continue.
By

Medina Brock
We have been working with Winkworth Shepherds Bush for the last 7 years. They have always been hugely professional and their customer service is second to none. The current team are hugely knowledgeable in all things property and they seem to have a real passion in what they do. The set up they have with the property management team upstairs is faultless. I have used a few agents to rent my property in the area over the last 10 years but I genuinely could not recommend Winkworths Shepherds Bush highly enough.
By

Tom Bowen-Perkins
Being a first time buyer I believe you are always vulnerable to being exposed to the wrong information and being mis-led. What I found out very quickly was that most estate agents simply just want to sell you a flat, (of course) and no matter what your criteria is the usual first line of every phone call is something like, "Heyyy, I have a great flat for you which would be perfect" even though it would be far from. However, after multiple searches I was lucky enough to land at Winkworth in Shepherd's Bush where I was fortunate enough to meet Mark Pickard who from the start was extremely helpful. We viewed multiple flats until I found the right one for me !!! After that he helped me every step of the way, from finding a broker to guiding me with my solicitors. He always kept me in the loop with everything so made me feel extremely confident with this life changing stage for me. Long story short, I am extremely grateful to WInkworth and huge thanks to Mark for making is an extremely pleasant experience for me !!!
By

Fidan Sojeva
This is my first time as a landlord and so far I have found Mili and the team at Winkworh Shepherds Bush to be very informative and professional.
By

Alex Edwards
This branch of Winkworth acted for the seller in our recent purchase. As a buyer, I couldn't recommend them more highly. Michael and his team were efficient, polite and genuine, with no trace of pushiness or the game-playing we had experienced from other agents. Would not hesitate to use them for another purchase or for my own sale. A pleasure to deal with - and even dropped us at the property when we picked up the keys after completion. Many thanks! :)
By

Karen Ireland
What a brilliant service! Mike Connaughton is a fantastic agent - no spin, straight talking and won't phone you every 2 minutes trying to get your business! I had a very fast turn around and he got viewings in with offers in a very short space of time, completing on a good offer within a month. Thoroughly recommend Winkworth W12 and especially Mike!
By

Liane Gillett
Opening Hours
Mon-Thurs

9am to 6:30pm

Fri

9am to 6pm

Sat

10am to 4pm

Sun

Closed
Selling or letting your home?
Have a property to sell or let in or around the Shepherds Bush & Acton area? We'll happily provide you with a valuation.
Request Valuation
Featured Shepherds Bush Properties
A few of our current favourites in and around the Shepherds Bush Area
Holst House, Du Cane Road, London, W12
£360 per week (£1,560 per month)
Ellerslie Road, London, W12
£500,000 Leasehold
Tunis Road, Shepherds Bush, W12
£575,000 Share of Freehold
---