The Winkworth Opportunity
Bespoke franchise offerings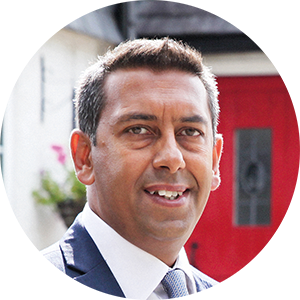 We regularly hold almost double the number of instructions compared to our competitors in the area we operate in
Ajay Bathija
Winkworth Kingsbury
Take the next steps with us
Launch your new business with a trusted high street brand
A key name in the industry since 1835
One of the largest single-branded estate agencies in London.
Nearly 100 wholly independent owned and operated offices.
Interested?
Subscribe to get our newsletter and to download our Introduction to Winkworth Franchising booklet
Franchising FAQ's
Starting your own business is an exciting venture, however it can also be daunting. There can be many obstacles to factor in to your decision to joining the Winkworth network. Here at Franchising we get asked many questions by potential franchisees. We have listed our most frequently asked questions below.
This list is not exhaustive, so if you have any more queries please do not hesitate to call and speak to a member of the team who will be happy to talk you through anything further.
How much will it cost me?
This does vary from town to town, but typically, for a 'cold start' franchise, you should budget £125,000 - £200,000 for the first 12-18 months. Factors such as variations in size of site, refurbishment requirements and the competition in the town will change this expenditure. Many commercial landlords require rent deposits that may eat into your capital.

The Winkworth franchise fee is £20,000 for a ten year term.
How long does the process usually take?
From initial phone call you will meet with one of our team to discuss possibilities in more detail. From there, and if both parties deem a partnership to be of satisfaction due diligence will be started on the individual. This process usually takes 6-8 weeks. The big variation in timelines comes from the ability to find and secure suitable premises.

For Independent estate agents looking to convert to the Winkworth network, the process can take approximately 3 months. For individuals looking to launch a Winkworth office as a 'Cold Start'; the process takes slightly longer. This can be dependent on a number of factors including hiring staff and finding the right shop - usually 4 months (but has taken 4 years before!).
Who decides my territory?
Each Winkworth office have individual territories to work within, based on research and typical market trends. We will work with you to agree a suitable territory which will enable you to run an attractive business, covering sufficient chimney pots.
How big is my territory?
Territories will reflect the natural reach of areas – typically rivalling other agencies coverage. Variations in territory size do exist- for example; in cities where the properties turnover on a quicker basis like London, the territories may be less than a mile across, whereas market towns where homes may be lived in for an average of 10 years plus, the territory may reach for miles across.
Available areas?
We have a number of areas that are available for Franchise opportunities. Although we now have over 60 offices within the M25, we still have opportunities to add offices alongside existing and established Winkworth businesses.

Outside the M25, we are keen to add Winkworth offices to compliment those commuter zones that would benefit from the significant number of London relocations at the moment, as well as regional areas that having the Winkworth name would be an attractive proposition for.

We would happily consider most areas, and would welcome a private and confidential chat to discuss further.
How much support is there?
The offices on the high street are the tip of the iceberg when it comes to estate agency. Behind the scenes in Mayfair we have a centralised office dedicated to supporting each and every office regardless of location.

The departments comprise of Marketing, PR, Business Affairs, Training Academy, IT, Accounts, Client and Corporate Services, China Desk, International desk, Compliance and Financial Services.
Can I own more than one Franchise?
Of course! Several of our franchisees own more than one office. Some franchisees have four offices. We will support you in opening another office when the time and position is right.
How long is the contract?
The agreements are on a 10 year term (renewable).
Can I rebrand my business?
Yes. A number of Winkworth offices joined us this way (Newbury, Petersfield, and St. Albans to name a few). This is one of the easiest routes to go down when joining Winkworth, as many of the key features, such as staff, local experience and that all important shop site is in place. After completion of satisfactory due diligence and subject to contract offer, our Marketing team work very closely with yourselves and the interiors team to bring the look of the office into the Winkworth style - this design schedule can take a minimum of 6 weeks.
How do I find an area/shop?
'Go with where you know' is a phrase that rings true with Winkworth. Part of Winkworth's USP is the local knowledge and expertise our Franchisees have; it is important that you have this in the area that you are opening in. You will find it much easier to succeed if you have an in depth knowledge of your area - not only the transport points and the schools of the area, but the daily nuances like knowing the daily rat runs when valuing a house, the best place to get a coffee, or which park is the best to walk the dog on a winters morning.
What if there is a Winkworth near/in my area already?
We will not open two offices in the same area as the territories are exclusive to each franchise agreement. We do allow Joint Ventures, but that is a decision to be made with your neighbouring office and not to do with Winkworth Franchising Ltd.
Refurbishment. Who/How/What?
Winkworth has been undertaking a major rebrand of the offices since the autumn of 2012. Our interiors company work closely with our Marketing team and Head of Brand James Peacock, to ensure your fit-out is as hassle free as possible. From stage 1 of measurements, this process takes a minimum of six weeks.
I have no previous sales/lettings experience. Will this matter?
Typically our franchisees come from an estate agency background, with the majority having been managers or area directors of nearby high quality firms with local knowledge of where they are now operating.

We would consider applications from people from outside of the estate agency industry so long as they demonstrate strong business acumen with the focus on recruiting an experienced estate agency person to complement their own skills.
Re-sales: Do they come up?
With circa 100 offices within Winkworth, there are a number of reasons as to why a re-sale would arise. We have some Franchisees who have been with us for more than twenty-five years, signing the agreements in their mid-thirties and have done very very well, but now want to enjoy their retirement. Some of the resale's in recent years have been for other reasons such as relocation, emigration, or a change in personal circumstance. Each year three to four offices come up on a private and confidential nature. If you are interested in joining us, get in touch and do stay in touch.
Can I sell my franchise?
Yes. Well run offices can be a very rewarding and attractive proposition, not only during the operation, but can also be a very attractive and saleable asset when the time comes to retire or move on to the next chapter. When the time comes to sell your franchise, Winkworth will work with you to secure a suitable purchaser who can take your office to the next chapter.
Contact the Franchising Team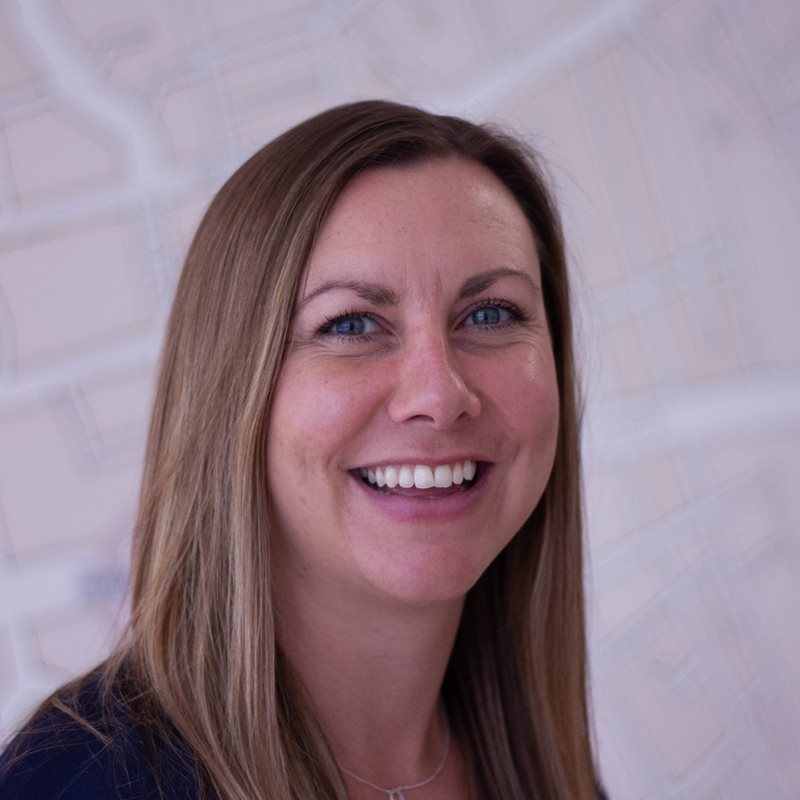 Lucy Britton
Head of Talent - New Franchising & Recruitment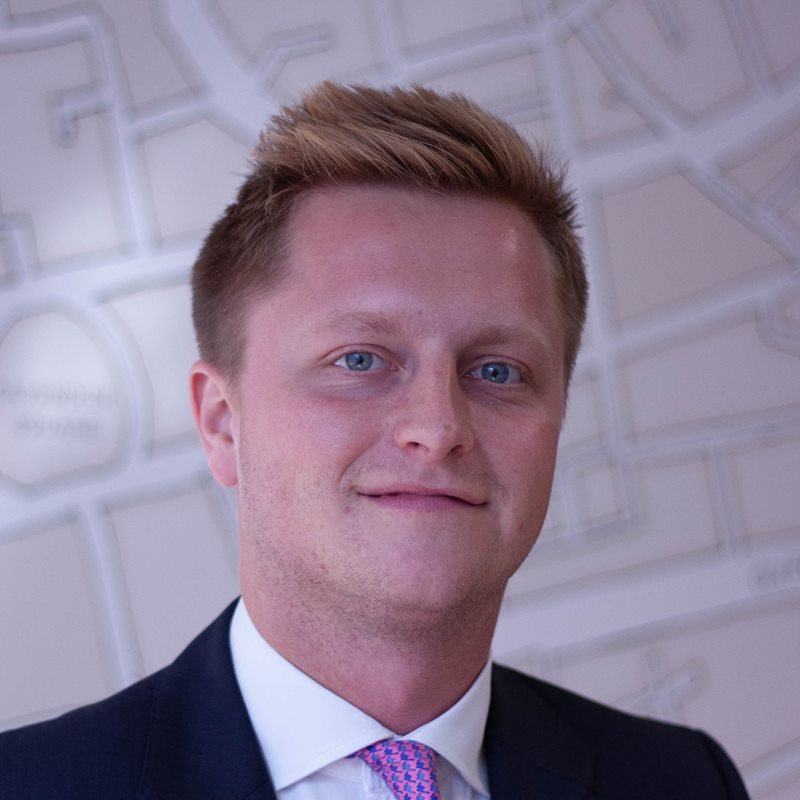 Max White
Client Services Director
Subscribe for everything you need to know about starting a franchise
New business starter information pack
Access to our podcast series where we talk everything related to starting your new business, with industry tips, advice and interviews
A regular newsletter with news and opportunities about our franchises
It's completely free and you can unsubscribe anytime
Subscribe now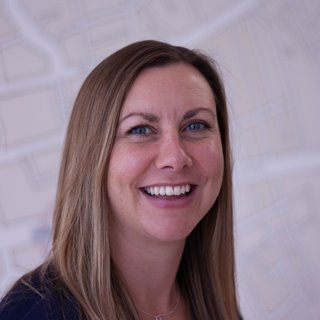 Lucy Britton
Head of Talent - New Franchising & Recruitment
Direct +44(0)207 355 0289
[email protected]