The Winkworth Opportunity
Bespoke franchise offerings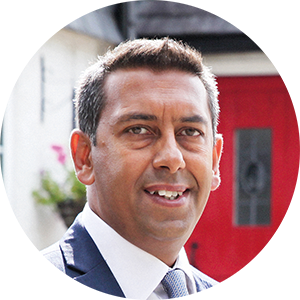 We regularly hold five times more instructions since we joined Winkworth.
Take the next steps with us
Launch your new business with a trusted high street brand
A key name in the industry since 1835
One of the largest single-branded estate agencies in London.
Nearly 100 wholly independent owned and operated offices.
Interested?
Subscribe to get our newsletter and to download our Introduction to Winkworth Franchising booklet
CASE STUDY

Converting to the Winkworth brand
"We regularly hold almost double the number of instructions than our competitors in the areas we operate in"
We had been trading in Westbourne and the surrounding areas for 16 years in both sales and lettings and although we were perceived as one of the most successful agents in the area with a large market share, this simply wasn�t enough for us! We wanted to ensure that we stayed ahead of the game in order to take our business to the next level as we began to feel that we had perhaps taken things as far as we could as a local independent agent.
Since taking the plunge and rebranding, we haven't looked back. We were conscious that we did not want to lose our �bread and butter� market as these properties linked in well with our lettings side of the business but naturally we were keen to capitalise on the upper end of the market. Prior to Winkworth, we were perceived as selling the middle market properties, however, this soon changed and we rapidly began to take instructions on properties we would never have been asked to value in the past. We have now managed to strike a great balance of retaining the market we had always dealt with, whilst pushing into a new sector, which has resulted in our market share increasing even further.
Having run our own business for many years, we were concerned at the thought of having to answer to a head office or becoming more like a corporate agency. This has certainly not been the case, and although we have regular contact and support from Franchising, we have the autonomy to run the business on a day-to-day basis as we wish. We have no regrets in the decision we made and we are excited about what the future holds as the Winkworth brand grows stronger.
CASE STUDY

With Winkworth for over 20 years
"From my experience Winkworth is a well-valued and trusted brand which is connected to professionalism and integrity."
I joined Winkworth Battersea in January 1992 (during the recession and when the Bank of England's base rate was around 10%) as a sales negotiator. In 1995 a manager's vacancy became available and I joined the Kennington office as manager. Fortuitously the franchisee took a back seat and allowed me the freedom to run the office. We had many good years, doubling the size of the office by knocking through next door and growing the staff from two sales negotiators to five. In 2008 I was given the opportunity to buy a 50% stake in the sales office and in 2012 I purchased the remaining 50%.
Prior to buying my first stake in 2008 it did cross my mind to go it alone as an independent, but I decided that I had put so much of myself into the Winkworth brand I would continue to invest in it. I haven't regretted that as I feel a strong brand is so important and will always continue to be so. Some estate agencies open and get a bad name, but from my experience Winkworth is a well-valued and trusted brand which is connected to professionalism and integrity.
Over the last decade or so, I have really worked hard at getting involved with the local community. In 2006, along with the local vicar and a restaurant owner, we decided we wanted a community event – and so the Kennington village fete came about. We are now in our 10th year and it has grown into a fantastic day supported by a couple of thousand people - we have live music all day!
CASE STUDY

Starting from scratch as Winkworth
"Winkworth offered us an effective route to market with a tried and tested brand whose backing enabled us to hit the ground running..."
Jon Hallett Ltd was one of Readings leading letting agencies with a managed portfolio of almost 400 properties and over 500 clients. The business was sold in August 2011 with the clients moving too as part of the acquisition. Many of these clients retained a strong relationship with Jon (as well as Michael who ran the front end of Jon's business between 2002 and 2008) and were redeemed into the Winkworth Reading portfolio.
James offers estate agency experience of nearly 20 years, starting his career with GA property services. In 2001 he joined Atlantis Property services and was instrumental in establishing them as one of the most successful letting agencies in Reading. During his time in agency he has gained long standing and prosperous relationships with many local companies and relocation agencies.
The business is now owned and run by Micheal and James under the business name Foldaway Estates Limited
With many Reading residents regularly commuting to the Capital for work and more moving out into the Thames valley, we have leant on Winkworth's strong London connection. Additionally, knowing that Reading offers excellent returns for investors and with many overseas investors already prominent in the market, we have utilised Winkworth's international department, which has helped us to win instructions and increase our access to broader markets.
Winkworth offered us an effective route to market with a tried and tested brand whose backing enabled us to hit the ground running. There was no other agency like Winkworth in the town which we knew would give us the opportunity to break into the middle-to-high end markets and be well placed to command higher fees than a new start up or an agency with a less well established brand.
We came to Winkworth with over 50 years' combined agency experience, much of it in Reading and the surrounding areas. With our drive, local knowledge and commitment to good service we quickly gained new business making us the go-to people in the local market. Together Winkworth and Winkworth Reading formed a strong partnership enabling the business to become the leading residential agent in town. At Winkworth Reading we're confident that we have the best knowledge of the local area and now with the connection to London with the arrival of Crossrail we're sure that the Winkworth brand was a perfect fit for us. We are always committed to providing the best possible service to our clients.
Subscribe for everything you need to know about starting a franchise
New business starter information pack
Access to our podcast series where we talk everything related to starting your new business, with industry tips, advice and interviews
A regular newsletter with news and opportunities about our franchises
It's completely free and you can unsubscribe anytime
Subscribe now
Est. 1835

Still learning, still trusted across the UK

1st

The first franchise estate agency

No.1

One of the largest single-branded estate agencies

90+

Nearly 100 independently owned and operated offices

A.I.M

Successfully listed on A.I.M