Lockdown has brought enormous challenges for agents to carry on working in extraordinary circumstances. It has also created time for reflection on the future and which direction you might want to consider.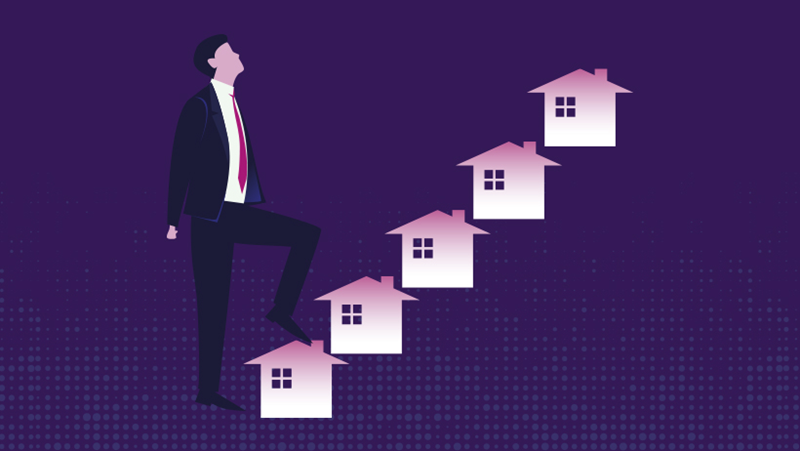 How we live and work has suddenly been thrown into sharp focus. Is your home the right place to be for the next five years? What about your job? Has time away from the corporate environment made you think that there could be another way of building a successful and fulfilling career?
Living through the lockdown has been like no other time in history, with businesses being forced overnight to operate remotely. It is still too early to know what the long-term impact will be. For many people, it will be a turning point and an opportunity to reassess. For London agents living in the capital, the lockdown will have been particularly tough. Smaller homes which had seemed fine before the restrictions and the enforced move to working from home, lack of open spaces to exercise or for the children to let off steam, urban life has been pretty bleak. With London experiencing the highest rates of infection for covid-19, many people who were fortunate enough to have families living away from the capital chose to return to the family home before lockdown, back to the rural areas and market towns where they had grown up.
If returning to the capital seems a grim prospect, now could be the time to make a major life change. By becoming a Winkworth franchisee, you could build a business and a new life in a market town or regional city close to your roots or another equally appealing part of the country.
As a heritage brand with its focus on the future, Winkworth has provided a way forward for many ambitious agents who decided that being part of a large corporate machine based in London was not for them. Equally, there have been independent agents who grew tired of the constant struggle to compete with other larger property businesses in their area and have made the move to join Winkworth as a franchisee.
Winkworth offers an outstanding opportunity run your own business, while becoming part of an expanding nationwide network of 100 offices. Our business model allows for one Winkworth franchise per defined, carefully researched territory.
You will have the autonomy to run your own business while using the Winkworth brand to increase market share. You will be offered superb back office training and tech support. Winkworth has its own in-house tailored training academy, to ensure consistent knowledge and standards across the offices. This is operated by Winkworth's new knowledge and regulation team to provide staff employed throughout the franchise network with training, guidance notes, legislative updates and compliance direction. With the impending Regulation of Property Agents (ROPA), Winkworth ensures that all staff have appropriate qualifications, to offer the best customer service. Winkworth franchisees are also supported by the brand's marketing and PR team, who work to promote Winkworth to target audiences with clever creative campaigns and innovative use of technology.
It may seem strange right now to contemplate making a move to run your own estate agency but there are advantages to starting up during uncertain times. Opportunities for smart housekeeping are now on offer, with highly competitive rent deals for premises. With the portals currently engaged in a price war, you may well be able to negotiate heavily discounted rates.
Areas and regions once served by larger corporates who have closed offices may present a gap in the market for a new business with a fresh approach and a strong brand.
Winkworth has strong links to the country, with London offices providing a steady pipeline of applicants who want to move out in search of a better quality of life. The lockdown may well increase the flow of people keen to move out.
If you think now is the time for a new chapter in your career