As property prices rise and rental yields grow in key areas, we've picked out the areas to invest in 2020 as a landlord.
It's an interesting time for property investment. Tax changes, new legislation and uncertainty surrounding Brexit have undoubtedly caused a little hesitation within the landlord community, but none-the-less high demand for private rentals prevails across the UK. Good news for both tenants and landlords. However, September saw the first fall in property prices at this time of year since 2010. Owners can no longer expect to buy a property, sit on it, and automatically turn a profit; it's all about yields. The value of an investment is in rent, not house price growth. It's worth noting that the rental sector is concentrated in London, with a third of rental properties in the country found in the capital. It's also where the typical rent per month is the most expensive. Outside of London, tenants spent the highest proportion of earnings in Oxford, Brighton and Cambridge, with the lowest in Hull, Bradford and Stoke.
​​​​​​​
Why now?
The market has proved resilient and remains a strong investment opportunity, if you know where to look. Buy-to-let property performs best as part of a medium to long-term investment strategy, where rental income has time to grow. Data from the Office for National Statistics shows that private rental prices in the UK rose by 1.3% in the 12 months to September 2019. As UK property prices rise and rental yields grow in key areas, there are some incredible emerging areas to invest in 2020.
The right property
We've explored the local market, rental yields and tenant demand in the below areas, but choosing the right property in the first place is one of the biggest steps. The price of the property will obviously depend on your budget, and added costs such as stamp duty also need to be taken into account. A winning scenario would be to invest in a property that has the prospect of capital appreciation, as well as good rental yields in today's market.
Where to invest
Nottingham
With direct access to key destinations across the UK and a thriving city centre, Nottingham can be a solid choice for investors. Boasting an array of amenities, notably in retail, dining and entertainment, the city is popular with professionals and its affordability is a further draw. Since 2014, prices have grown nearly 20% and as the city continues to develop, further growth can be expected. What's more, university cities offer some of the highest buy-to-let yields, making them potentially the most lucrative hotspots for landlords, and Nottingham has a buoyant student population of over 37,000.

Main Street, Muston, Nottingham
4 bedroom house in Muston
£460,000 Freehold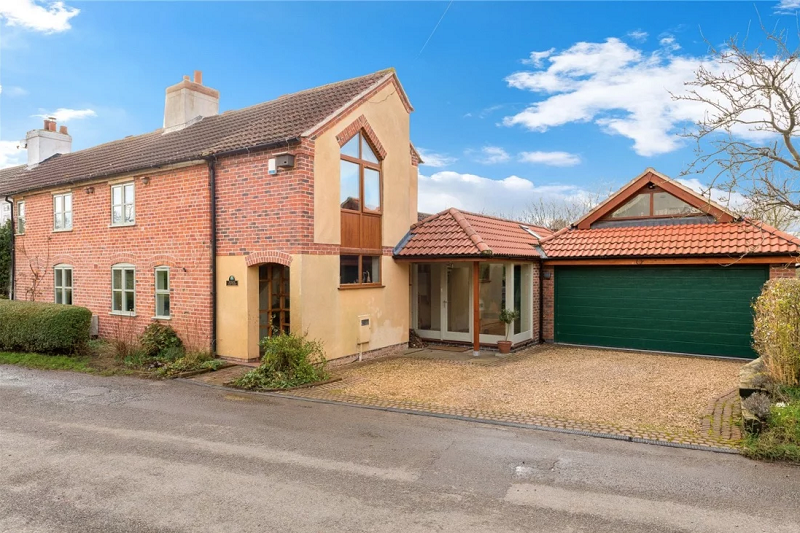 The location is really what sets this four-bedroom house apart from other potential buy-to-let properties. Just 30-minutes drive from Nottingham's city centre, and with Grantham even closer, it will likely attract both renters looking for the buzz of a city, as well as those looking for a quieter country lifestyle. Presentation and decoration can make the difference between a rented property and an empty one. One of this property's greatest strengths is undoubtedly its immaculate finish, which means that the bare minimum will need to be done before new tenants arrive.
Contact Winkworth Grantham or call 01476 578 888 for more information.
Northampton
---
As well as a high annual rental yield, landlords looking to make a profit in the long-term will need to consider capital gains when expanding a property portfolio. Northampton stands as one of the best places to invest in UK property, with homes in the town selling on average in 33 days, quicker than anywhere else in the country. It indicates a high demand, possibly from people moving to the area for work. House prices averaged at £235,581 during the past year, while the average rent is around £780 pcm.

Balland Way, Wootton, Northampton
4 bedroom house in Wootton
£475,000 Freehold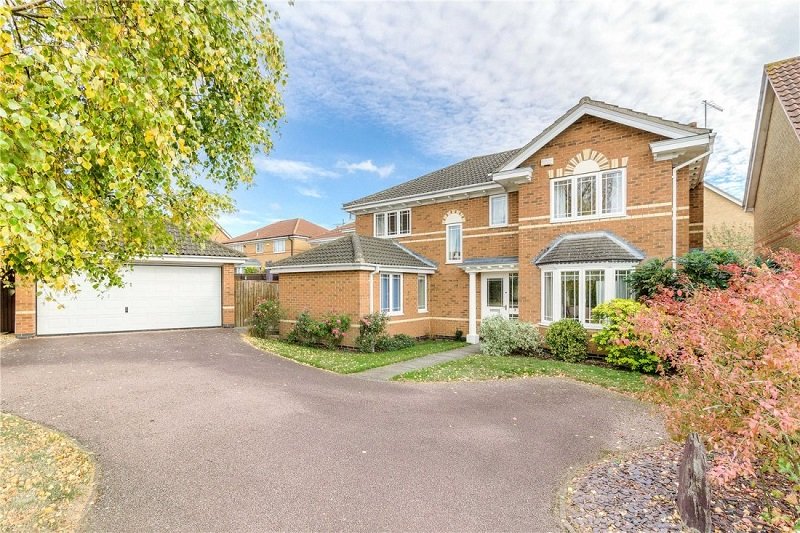 The large garden, detached double garage and good access to local schools all quantify the potential for high rental prices for this four-bedroom detached home. It's the perfect home for a family looking to rent near Northampton, whether for work or to get the best of both country and town lifestyle. The property offers ample space with two generous reception rooms, four bedrooms, a utility room and separate dining room.
Contact Winkworth Northampton or call 01604 204455 for more information.