Video Appraisals
We're here... to keep South Kensington moving.
If spending more time indoors has got you thinking about your next move, why not book a free no obligation appraisal via video call.
We pride ourselves on a very personal and professional service. That's why many of our clients have been with us for years.
Providing skilled knowledge and services across the Royal Borough for over 40 years, Winkworth South Kensington Estate Agents has become a highly trusted neighbourhood office for clients within the area and beyond. Potential buyers, tenants, home sellers and renters will be assured that our team's expert understanding of the market and the local area, will help you achieve your desired property goal. Situated in the heart of South Kensington on Gloucester Road, opposite Hereford Square, our doors are open for support whenever you need it. We have proudly managed a number of our area's famous communal garden squares, and are relied upon by buying agents and surveyors alike.
South Kensington office reviews:

Rating
"Very helpful team who went above and beyond with a let."
"My experience when dealing with Winkworth, South Ken office has been excellent- always responsive and helpful particularly Bella and Angelika."
"Very friendly and professional estate agent. When I was looking for a rental property at the time, I felt Winkworth South Kensington were the best cho

ice. The service was professional yet warm and understanding for my situation. I did not find that with any of the other agents in the area.

"
Read More
"Max was very professional and helpful. The whole process was super smooth. I would definitely go to Winkworth again!"
"We had plenty of choice of estate agent in our locality and contacted several. We were first impressed with Henry, who went beyond his brief for us,

and then met Bella who we found to be highly professional and personable- giving us a realistic assessment 0f a tenancy with both skill and charm. Since then the whole Winkworth team have moved into gear with courtesy and efficiency. We are extremely pleased with the attention they give us and for their high standards of service. Patrick and Patricia Orr

"
Read More
"We have rented several properties in London over the years, and Winkworth has been the best agency by far. The team is professional, friendly, and the

y go the extra mile to look after their tenants, even if it means helping them during 'out of hours.' I highly recommend them.

"
Read More
"I have known Winkworth South Kensington for many years, buying and selling properties through them; besides, for the past three years now they been ma

naging my beautiful designers' flat in South Kensington, that I rent through them, and I could not be happier. This is a estate agent one can trust, reliable, honest, efficient, hardworking and responsive. I feel that they truly know the market and thus, trust the many recommendations they have given me over the years regarding my properties; whether selling or renting, each time I have instructed them, they have acted fast, with my interests at heart whilst always giving me a realistic picture of the real estate market, not only when the market was booming but also throughout these past hard years for the prime market in central London. Thanks to them, a lovely family lives in my former home and I get a good yield, we feel protected. The team at Winkworth South Kensington is very proactive and always deliver excellent results. Highly recommended.

"
Read More
"Winkworth South Ken just had my mews house renovated to a high standard and found a quality tenant for me very fast. As an overseas landord using the

ir management services, it is very important to me that they are self-contained in the office in Gloucester Road. They are responsive and the different departments liaise with each other well. I have had negative experiences with other agents who are located far from the properties they manage, which means they never visit them. Some even make landlords deal with a centralised call centre. But Winkworth South Ken is on the spot, a few minutes walk from the property.

"
Read More
"Winkworth have acted as agents for my rental property in South Kensington for some years and I've always been delighted with their service. Pragamati

c and quick to react when problems occur. And always very pleasant people. I'd recommend them.

"
Read More
"Max is our estate agent and he was marvelous! I'm a real estate advisor in NYC and this was one of the best real estate transactions I've experienced

in almost 14 years in the business. If you want high quality service with a smile, Max is your guy!

"
Read More
Opening Hours
Mon-Fri

9am to 6pm

Sat

9:30 am to 2:30pm

Sun

Closed
Selling or letting your home?
Have a property to sell or let in or around the South Kensington area? We'll happily provide you with a valuation.
Request Valuation
123a Gloucester Road
South Kensington
London
SW7 4TE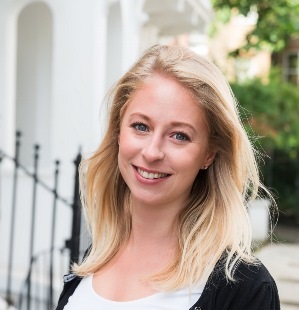 Bella Roupell
BSc (Hons) MARLA
Director
Featured South Kensington Properties
A few of our current favourites in and around the South Kensington Area
Courtfield Gardens, South Kensington, SW5
£3,195,000 Leasehold
Cromwell Road, London, SW5
£2,350,000 Leasehold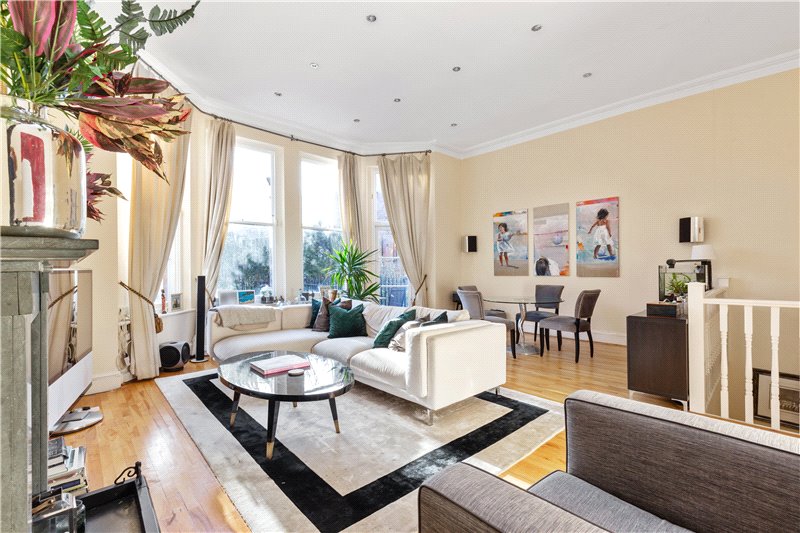 Courtfield Road, London, SW7
£2,150,000 Share of Freehold
New Homes London

New Homes London

Winkworth New Homes London is a leading sales agent of newly built residential property across the Capital.

Buyers guide

Exciting times, buying a property. There's a lot to think about though.

Country House Department

At Winkworth we understand a house in the country is more than just bricks and mortar.