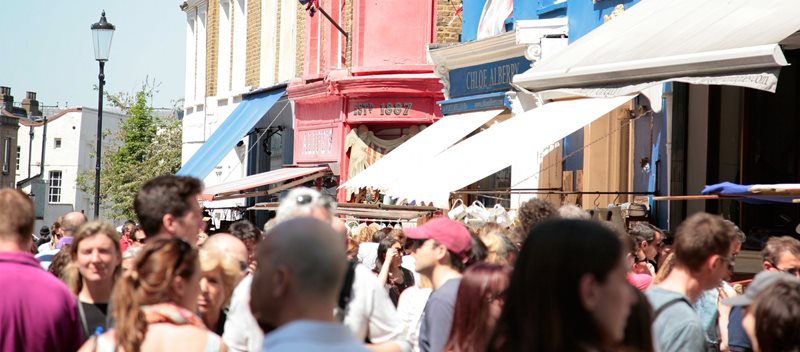 Online Valuations Aren't Worth The Paper They're Printed On.
When online valuations don't give you the whole picture - try Winkworth's expert service
Get a free property appraisal
Accurate valuations from our local property experts
No obligation to list with Winkworth
Choose a time convenient for you with our online booking system
What valuation would you like?
Notting Hill office reviews:

Rating
"Easy team to work with, responsive and very helpful."
"I recently purchased a flat from Winkworth and could not recommend them more. Extremely professional, helpful and responsive to requests - a big thank

you to Imogen for helping us make this happen!

"
Read More
"We have been dealing with WW for the past 3 years and couldn't be happier;always responsive and helpful. High level of professionalism overall,a speci

al thanks to Lydia who never let us down! Highly recommend WW to anyone looking to rent in the area.

"
Read More
"I have been dealing with their lettings department for many years. Their staff are professional and conscientious, and I would have no hesitation in r

ecommending their services.

"
Read More
"I sold my flat through Winkworth this year and they provided a really great service. I would highly recommend them. Imogen and Charles from the sales

team were very patient and helpful at taking me through the whole process from appraisal to completion of sale. I felt their initial appraisal was very fair; despite the restrictions of Covid they managed to show the flat and get an offer within price expectations, and within a good time frame. They were excellent at keeping me up to date with progress and tried to make sure everything happened in the most timely fashion possible. I would happily use them again.

"
Read More
"I just bought a flat through Charles and he was the most amazing agent I have ever worked with. He knows the market really well and was always willing

to go the extra mile to help me. Nothing was too much trouble for him. Plus I really feel I got a great flat at a really reasonable price for the area. I am totally over the moon with my new place and if I ever come to sell, which I won't because I love it so much, I will definitely be using his services. Also, his team of staff inside the office are super nice and friendly and his office is right in the middle of Notting hill on the corner of Ledbury and Westbourne. I have lived in the area for years and he is one of the few that really knows this area and market. Thank you Charles and see you around the hood !!:)

"
Read More
"We recently rented a property through Alice Rawlinson at Winkworth. She was very professional, informative and worked hard during the pandemic to help

us secure a property we love. Secondly, a minor issue once we moved in, not known to Winkworth was resolved in an efficient and empathetic way by both Alice and her manager Lucinda which we were very grateful for. Thank you and I highly recommend Winkworth.

"
Read More
"The team here at Winkworth have been helping us for many years, they have been absolutely fantastic, particularly with all the complexities that have

been arising over the last year. They have gone above and beyond time after time, are a pleasure to work with and we cannot recommend highly enough. Thank you.

"
Read More
"I have rented a Notting Hill property managed by WW between2018 and 2020. WW has been extremely professional from the beginning, but it was during the

pandemic that they excelled in their support. Me and my girlfriend were forced to self isolate for six months due to medical reason, and during the period we had several small issues in the flat due to the prolonged use of pretty much everything. Lydia and the rest of the WW team was impressively fast and kind and understanding in helping us sorting everything out, maintaining the highest safety and professional standards. I would recommend WW to anyone who wants to rent a property in the area, and I will definitely use them in the future. Good luck to the whole team.

"
Read More
"Please stay away from that agency. Our flat was broken into because of their actions, our possessions were stolen and they won't reimburse us. Winkwo

rth told us not to set the alarm when they knew we were to leave our flat for an extended period of time. After their questionable instruction, they never cared to set it back and our flat was broken into resulting in many of our possessions being stolen. They said it was our fault due to not having contents insurance although it would have been invalid since we were away for so long, a fact which we have repeated but they simply do not care. Stay away. PS: To answer to your reply below Please don't say you're sorry when we all know you don't care at all. How you've dealt with the whole situation proves it beyond the shadow of a doubt. You should know that contents insurance becomes invalid if the property is vacant for more than 60 days. Winkworth was well aware of that fact but you simply do not care. Was this taken into consideration in your so-called strict dispute resolution procedure? Of course not. How can you not be held liable when you were the ones who did not set the alarm is beyond me. Do you think this is fair?

"
Read More
Opening Hours
Mon-Fri

9am to 6pm

Sat

9:30 am to 3pm

Sun

Closed
Selling or letting your home?
Have a property to sell or let in or around the Notting Hill area? We'll happily provide you with a valuation.
Request Valuation
Featured Notting Hill Properties
A few of our current favourites in and around the Notting Hill Area
Portobello Road, London, W11
£595 per week (£2,578 per month)
Westbourne Park Road, London, W11
£375 per week (£1,625 per month)
Westbourne Park Road, Notting Hill, W2
£395 per week (£1,712 per month)
---