Winkworth Barnes Estate Agents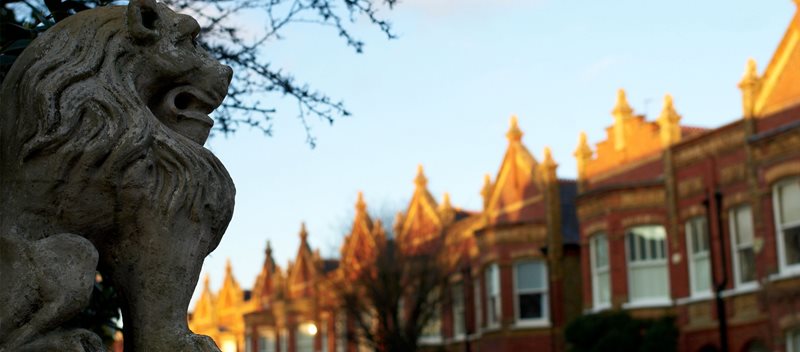 30 years of matching people with homes in Barnes.
Who better to help you find your perfect Barnes home than a team of individuals who know the area like the back of their hands? Most of our Winkworth Barnes team have lived here for many years. Between us we've got more than 125 years experience in the business. Plus, because we're part of London's largest agency network, you don't just benefit from our local knowledge and expertise, you benefit from the support from 50 more London offices too.
As one of the oldest estate agents in Blackheath, our local knowledge and expertise is second to none. Whether you're buying, selling, renting, letting or simply looking for a bit of advice, come to us and you'll benefit from 30 years of experience. Not only that, but with our office opposite Blackheath Station you can always be sure that your property is being seen by all the right people.
Opening Hours: Mon-Fri 9am to 7pm, Sat 10am to 5pm, Sun 10am to 3pm.
Please note that all of our calls are recorded for training purposes.
Sales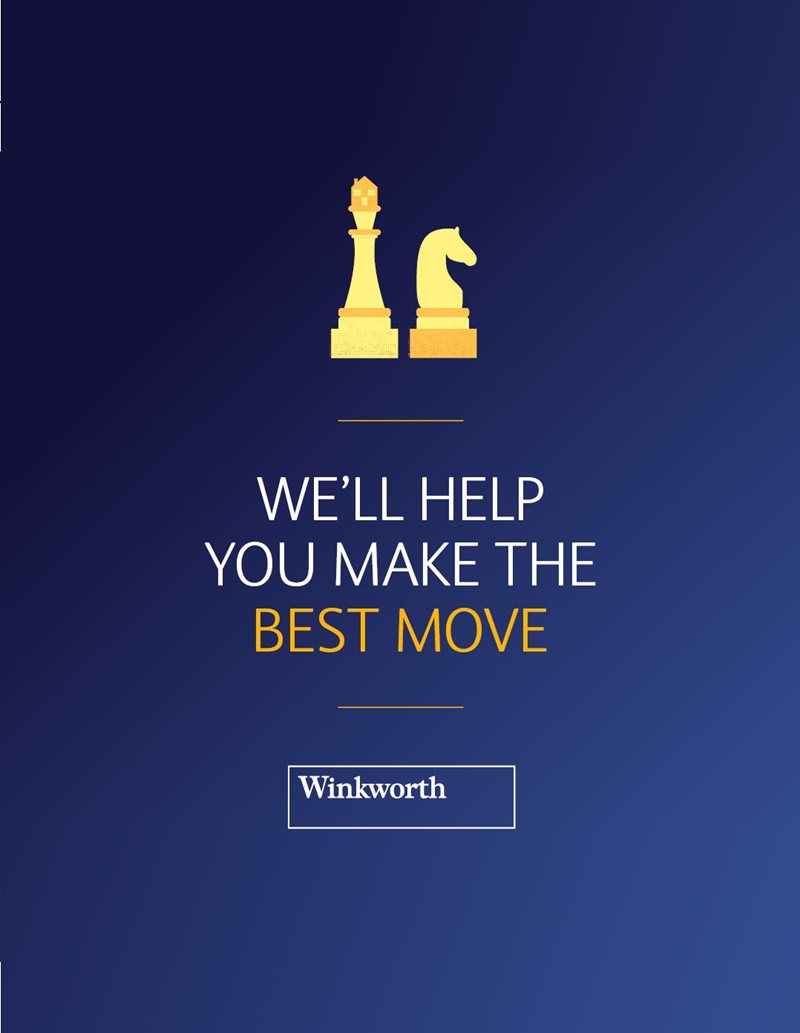 Donovan Kelly Director
Winkworth Barnes 2 Barnes High Street Barnes London SW13 9LB
Opening Hours Mon-Fri 9am to 6pm Sat 10am to 4pm Sun Closed
Went above and beyond

"Donovan and John worked tirelessly to secure us a buyer during a very tumultuous market. Their availability and tenacity meant that we found a buyer and we are very grateful to them for the work they put in."

Victoria Hadley

on 6/1/2021

Delivering the full value

"Donovan belongs to an increasingly rare breed. An estate agent with years of experience combined with the energy and persistence of someone still excited about delivering for their clients. His approach takes the seller's aims into account whilst also accommodating the buyer's needs. He goes the extra mile and never gives up. In a very difficult and volatile market (in the eye of the storm thrown up by the Covid pandemic) he delivered three robust offers where other agents faltered. He shepherded a Barnes record sale through at every stage and continues to deliver an after-sales service that is unprecedented."

Tim & Kate Slesinger

on 5/1/2021

Friendly, very professional and genuine expertise!

"An excellent service from start to finish. All the staff are lovely to deal with, very friendly and professional. Donovan and John went the extra mile for us with our sale and got us a great price in a tough market. They are genuine offer a really personal, genuine service of the highest quality. We'd absolutely recommend them!"

Mrs Phillips

on 19/11/2020

Great Experience!!

"I rented a property out through them, I then rented my own property out through them and then I sold my house through them. Always prompt, professional, reasonable on price and effective. Got the house sold during lockdown - no mean feat!!!"

SB

on 6/5/2020

Great Service; very patient and professional.

"The purchase took a long time due to the complexity of the property and Donovan showed patience when needed and also when to push things along politely."

Jason

on 30/3/2020

Brilliant service, unwaivering commitment

"Donovan was very committed to help us sell our property despite the difficult market. His communication and helpfulness never wavered."

EH

on 28/3/2020

Professional, yet personal, service!

"The Winkworth's team were extremely professional but with a really personal touch as well. I was given sound advice and great guidance, leading to a really smooth transaction. I would have no hesitation in recommending Winkworth's to anybody looking to purchase or let a property."

Anton Heyns

on 23/2/2020

Fantastic Service by Diana Carter

"I never had such a great, fast informal and nice empathic service"

Krome

on 18/7/2019

Superb service!

"Seamless, stress-free service with no fuss. We are abroad much of the year, and Diana took the reins and we didn't have to worry about a thing. Great advice, and sound, local knowledge was invaluable. Would highly recommend Winkworth, and Diana in particular for her attention to detail and responsiveness to our questions and concerns."

Jillian Corn

on 23/6/2019

Working with the Winkworth team made everything easy!

"From the moment I first picked up the phone to discuss the house we ended up buying, John was transparent and easy to deal with. My situation wasn't totally straightforward, and he and the team at Winkworth in Barnes did everything they could to help. I didn't have a property to sell, but from the buying perspective, I couldn't recommend them more. I felt in safe and helpful hands the whole way through. Many thanks!"

Peta Nightingale

on 21/6/2019

Great Experience

"Both John and Donovan were great. We sold our previous house with them and also purchased our new property. They were thorough, helpful and always available for questions throughout. Would highly recommend."

Felicity Blunt

on 12/6/2019

Sale of family house whilst occupied.

"John and Donovan provided a lot of hepful, sensible advice. They managed our sale sensitively and effectively. I would recommend them wholeheartedly to you."

John R

on 9/6/2019
Meet the Team
Our team are here to support and advise our customers when they need it most. We understand that buying, selling, letting or renting can be daunting and often emotionally meaningful. We are there, when it matters, to make the journey as stress-free as possible.
See all team members
Got a question about Barnes?
Sold Properties in Barnes
A few of our current favourites in and around the Barnes area
Online Valuations Aren't Worth
The Paper They're Printed On.
When online valuations don't give you the whole picture - try Winkworth's expert service
Book your free appraisal today
Available Properties in Barnes
A few of our current favourites in and around the Barnes area
Why move to Barnes
Sitting on the South Bank of the Thames about six miles from Hyde Park Corner, the quiet tree-lined streets, community vibe, independent shops and eateries of Barnes give our area the feel of a leafy village, despite being only 30 minutes from central London. Plus there are good quality, period homes of various sizes, spectacular river views, great schools and even a village pond. No wonder so many famous singers, musicians, sporting legends, TV presenters and producers choose to make their home here.
A little bit of history
The River Thames has played a vital role in shaping the history of Barnes. From the beginning, the river was of vital importance for fishing, transport and communication, connecting Barnes with London. In the 17th Century there was an explosion in market gardening and small industry in Barnes to feed demand from London's markets and traders. Then in the 18th Century many wealthy Londoners came down river to make their homes in Barnes, boosting the economy. But the reliance on the river also meant the lack of a direct road, helping to preserve some of Barnes' rural character.
Need to know
Rockstar Marc Bolan's met his untimely end in Barnes in his 1977 car crash. The site is now a Rock Shrine and a Site of Rock 'n' Roll Importance recognised by the English Tourist Board.

Gustav Holst and Ninette de Valois lived on The Terrace.

The Beatles recorded 'All you need is love' in Barnes.
Shopping
These days it seems like every town has a farmers' market, but Barnes is home to one of London's oldest. The Barnes Farmers' Market is open every Saturday and offers fresh fruit and vegetables, cakes and breads, cheeses, all sorts of homemade treats and even fresh sushi. If you can't wait till Saturday for your locally-produced fare, head to Rose House, (home of the Barnes Community Association) for the Barnes Country Market. It offers homemade cakes, homemade pies, ethnic cuisine and preserves and chutneys made by local producers every morning. Barnes is also home to an array of independent shops including Angelica's Fine Foods, Pat's Food Store, off-licence Lea & Sandeman, Seals butchers, Barnes fish shop, The Real Cheese Shop and Parish Bakery as well as a Tesco Express, and Sainsbury's Local and the popular home-cooked ready-meal shop Cook. For gifts and retail therapy we recommend Riverside Gallery, Wetland Centre Art Gallery, Barnes Book Shop, Barnes Jewellery Company, Sun Inn flower stall, Totally Swedish and Shoenique.
Winkworth Barnes is the trading name of Ogdon Property Limited Registered office: 2 Barnes High Street, Barnes, London, SW13 9LB Registered in England: No 7064886 VAT No. 987253376 Copy of Professional Liability Insurance available on request