London culture hubs: let's go for an explore
Explore what the cultural hubs of the Capital have to offer with our mini lowdown on four different areas to suit every interest.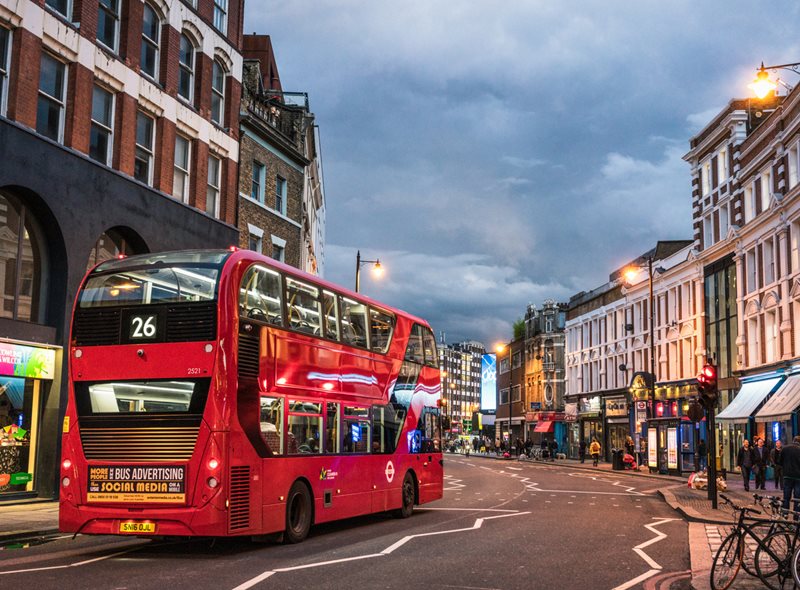 Why?
Shoreditch has long been considered the hipster home of London and offers countless bars, music venues and restaurants, suitable for any interest.
What's on?
Shoreditch is lively throughout the week - catch some live music with Gordon Mark after work on Wednesdays, enjoy a night of laughs on Thursdays at the Back Yard Comedy Club, or try out some delicious 2 for 1 cocktails at the rooftop bar, Goldenbee from Tuesdays-Thursdays. On the weekend, there is a selection of fabulous brunch spots to enjoy, including bottomless brunches at Fourpure Basecap, brunch socials at Shoreditch Flight Club or all-day Sunday roasts available at Upper House roasts.
Types of property?
Shoreditch has a selection of stunning new build developments and impressive apartments, as well as a smattering of converted homes.
Average property price?
£644,813
Why?
The easy commute on the train to London Bridge, Victoria or Canary Wharf via Canada Water as well as excellent bus services going to many locations makes Crystal Palace a great place for professionals.
What's on?
Crystal Palace is full of restaurants, pubs and shops that you can enjoy, as well as the local Picturehouse Cinema. The annual Crystal Palace Festival (streamed digitally this year) has a line up of music, spoken word, dance and comedy acts. For fitness, Crystal Palace Park provides plenty of grassy areas and sports facilities as well as the Fun Runners club which runs 5k every Saturday. There's also a great selection of studios, for Crossfit, yoga, personal training and boxing with the Yoga Edge being a popular choice with the locals.
Types of property?
You can find a mix of large Victorian mansions and Edwardian style semi-detached and terraced houses as well as new apartment buildings.
Average property price?
£369,188
Why?
New Cross is a great place for families, professionals and students alike. Boasting affordable homes and a decent nightlife, New Cross is teeming with students and artists thanks to nearby Goldsmiths University of London.
What's on?
New Cross has a fine selection of pubs and restaurants. Pubs include New Cross House for the over-30s, Amersham Arms for lovers of live music and the Rose Pub, which boasts a large back garden. Head down to the London Particular for coffee, cake or stew, and be sure to visit Old Kent Road or Deptford for good Indian, Chinese and Vietnamese restaurants.
Types of property?
In New Cross, a mixture of period conversions as well as refurbishment opportunities attract investors into the area.
There is also a high demand from students for large houses. New homes are towering and the surrounding areas benefit from new infrastructure and regeneration.
Average property price?
£456,848
Why?
Clerkenwell is choice of home for craftsmen and women, artists, designers and architects, with more creatives per square mile than anywhere else on the planet.
What's on?
Enjoy some of the finest markets in the country including Exmouth Market, Whitecross Street Market, with its delicious treats for foodies, Leather Lane Market and Smithfield Meat Market, which is the largest wholesale meat market in the UK and one of the largest in Europe! Sadler's Wells Theatre is one of the best contemporary dance venues in the world and sits right in Clerkenwell (September saw the return of live performance to Sadler's Wells Theatre with its first public performances since lockdown, alongside a special new season of work on their Digital Stage). The area is also home to Clerkenwell Design Festival and more than 80 world renowned design brands have showrooms in the area.
Types of property?
Clerkenwell is famous for pioneering warehouse conversions, and you can also find many Georgian and Victorian houses in the area.
Average property price?
£790,849
*Please note: Due to Current Covid restrictions this information may vary from venue and location. Please check that venues remain open.
To read more stories like this take a look through the latest edition of The WM