Interior design activities you can do during lockdown
Give your space an update with these small but rewardable interior design projects you can do during lockdown.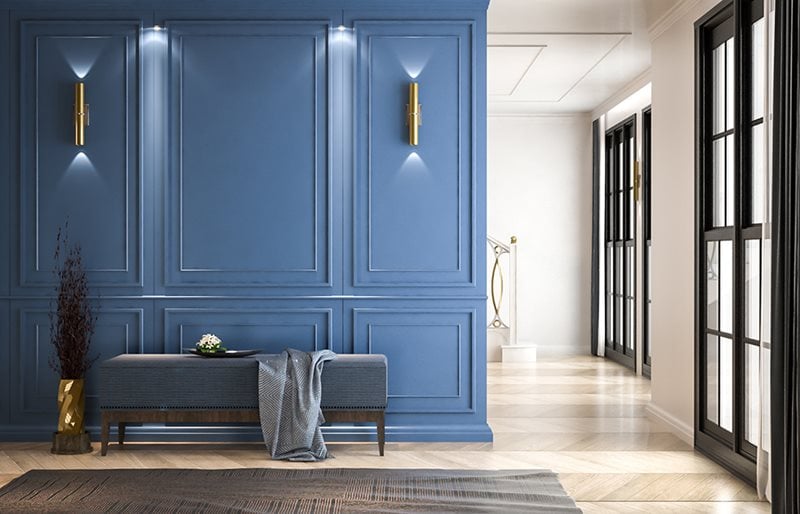 If the lockdown is doing one thing, it's making us have a serious think about our homes. With all the time we're now spending in the make-shift office/gym/class room, it's hard not to notice the cluttered surface that needs a sort-out and the scuffed skirting boards. Thankfully, there are a number of updates that can be achieved with what you've already got lying around, or that require minimal materials. So if you find yourself with more time on your hands, now is the ideal time to give your space some attention. Do be weary of anything too ambitious though - now is not the time to tackle the pipework. Especially while a professional won't be able to fix it. But paint jobs, small reupholstering projects and print-hanging are all achievable and rewarding. These are some of the things you could be doing to smarten up your space during lockdown.
Get inspired!
A DIY project is fun but does require an element of planning. While you've got the time, find inspiration and create some vague mood boards. Doing so will make it easier to conceptualise your space and help you create a shopping list of materials. Look to social media platforms like Instagram and Pinterest; both have an endless amount of design content to scroll through, with many profiles dedicated to the subject. Magazines and interior design websites such as Houzz, House Beautiful and Living Etc are also good sources of inspiration.
Get organised
A list will be your best friend as you embark on any home improvement activity. You might need to break up the project into smaller tasks, in which case it's good to write them out. You may need new materials, which means - of course while we're in lockdown - some online shopping will be required. The majority of retailers will deliver to your home, including Designer Paint, I Love Wallpaper, Graham & Brown and Homebase. Of course, Amazon has all sorts of DIY equipment and tools, and B&Q has now reopened 155 of its stores across the UK.
Revamp your outdoor space
Home gardens, patios and balconies are an often under looked living space. Now more than ever, they act as a tranquil place of refuge away from busy households. If you have one, now is the time to give it some attention. Begin by cleaning outdoor furniture and replacing anything that you no longer enjoy and addressing any broken or neglected pots. Get creative and don't be afraid to bring the indoors outside. If the area is covered, you could play around with cushions and an outdoor rug. Greenery - plants, vines, creepers - will instantly make the area fee tranquil, while candles and fairy lights add a whimsical touch.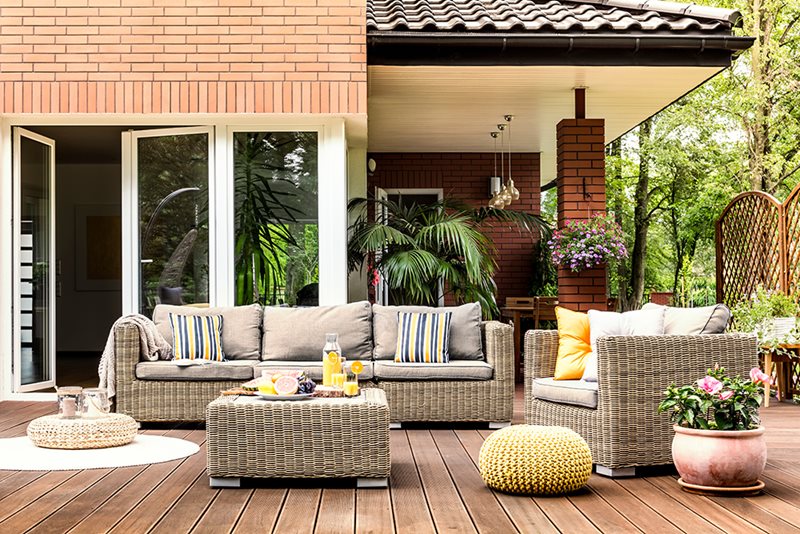 Rearrange the furniture
You'd be surprised at the difference you can make with the things you've already got. Just moving the furniture around will create new points of interest in a room. Try to find a new focal point - it could be a fireplace or a feature wall - and centre your furniture around it. You could try swapping pieces from one room to another.
Pick a colour
If you've got a lot of time on your hands, this might be for you. A change in the colour scheme will instantly make any room feel brand new. It's easy to buy paint online from retailers such as Farrow & Ball and Paint & Paper Library, or if you've got leftover cans knocking about, you could have a go at repainting window sills and door frames. Why not try a feature wall in Pantone's Colour of the Year, Classic Blue?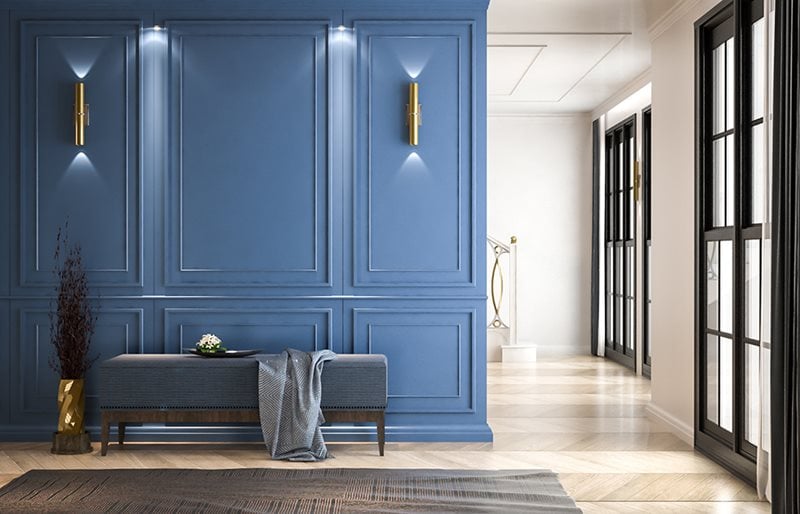 Declutter
In order to utilize your space in the best way possible, you might want to think about decluttering. Don't just throw away anything you think you don't need. Do your research - you might find clever hacks that will make use of the things you wish to throw away. For example, Apartment Apothecary suggests using an old magazine file to organise cupboard space.
Style a shelf
The renowned "shelfie" had its day on social media, but not without due cause. The trend had people artfully styling shelves or surfaces to create a snapshot worthy of Instagram and Pinterest. It's a simple task but highly satisfying. It's likely that you'll end up decluttering said shelf in the process, but also moving things around is a great mood booster and it stops the space from feeling stagnant.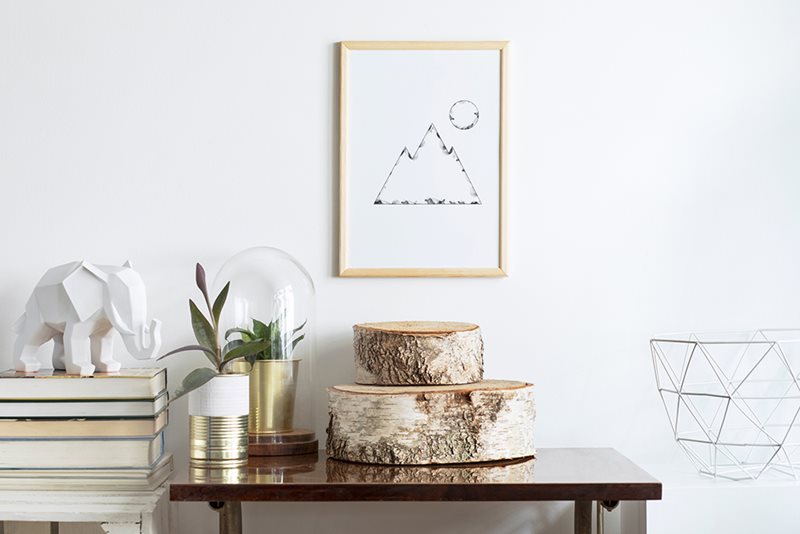 Play with lighting
Something as simple as changing a light shade or altering the height of a lamp can have a transformative effect on the way a room is lit. Even just moving a plant or ornament off the windowsill can change the way the natural light comes in through the window. Obviously leave any major jobs to an electrician, but it's definitely worth shopping around for interesting lamps shades, bulbs, fairy lights or candles.
Create a gallery wall
This trend is really simple to achieve yet highly effective and can be adapted very easily to suit your own style and space. All you need is a collection of framed images or wall decor (plus adhesive materials/wall fixtures) which can be hung together in an artful cluster. The beauty of this concept is that you can start with as little as three frames and build on the trend bit by bit until you are satisfied.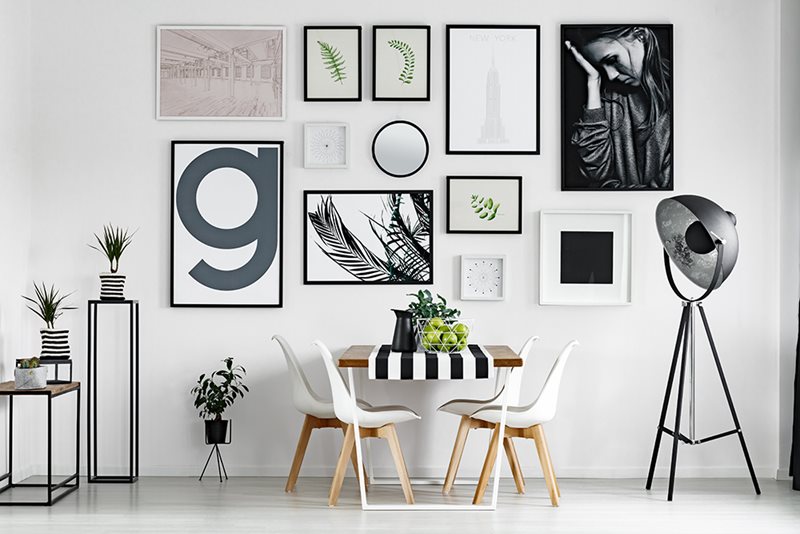 Pay attention to the small things
Everyone knows it's all in the detail. You don't need to change the paintwork or cupboard fronts to achieve a new look. It's easy to adopt a new colour scheme just by switching up cushions, throws, rugs or any soft furnishings. Adding pastel colours now will instantly create a soft and cheerful look that is perfect for spring. Likewise, you can alter the style of the room by adding an ornament or feature wall hanging. For example, a statement clock like this one from Made, will give the room an Art Deco feel.