Winkworth Weybridge Estate Agents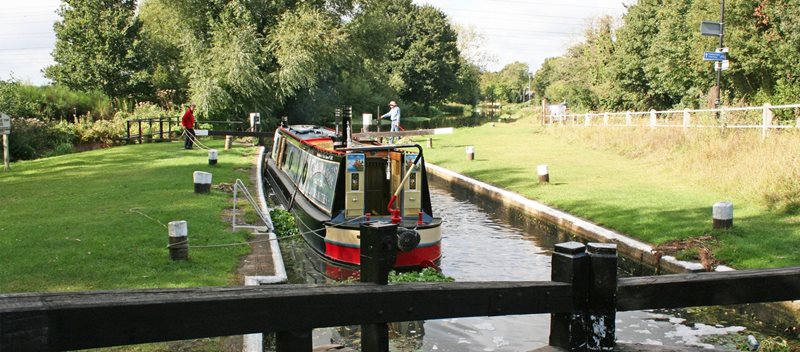 Find exactly what you're looking for in Weybridge and the surrounding area
From our office right on the high street, the team at Winkworth Weybridge Estate Agents handle the sale and let of a wide range of homes across Weybridge and the surrounding villages - from impressive homes in private estates such as St George's Hill, Burwood Park and Ashley Park to town centre apartments. We also cover the towns of Cobham and Esher and the surrounding countryside.
Sales

Tom Lepsky Director
Lettings

Kim Karpeta Director
Winkworth Weybridge 79 Queens Road Weybridge Surrey KT13 9UQ
Opening Hours Mon-Fri 9am to 7pm Sat 10am to 4pm Sun Closed
Meet the Team
Our team at Winkworth Weybridge Estate Agents are here to support and advise our customers when they need it most. We understand that buying, selling, letting or renting can be daunting and often emotionally meaningful. We are there, when it matters, to make the journey as stress-free as possible.
See all team members
Got a question about Weybridge?
Recently Sold Properties in Weybridge
A few of our current favourites in and around the Weybridge area
Online Valuations
Aren't Worth The Paper They're Printed On.
When online valuations don't give you the whole picture - try Winkworth's expert service
Book your free appraisal today
Available Properties in Weybridge
A few of our current favourites in and around the Weybridge area
Why move to Weybridge?
It's no surprise that Weybridge is a popular residential location for celebrities and successful entrepreneurs. Located in the Elmbridge district of Surrey, it's home to picturesque Span estates. The Halifax annual quality of life survey has voted Elmbridge as a top UK area to live for three years in a row. Weybridge offers great schools, terrific transport links, river walks with leafiness galore, yet Waterloo is just half an hour away.
A little bit of history
John Lennon and Ringo Star both lived in Weybridge during the late 1960s. John's son Julian went to school with a certain Lucy O'Donnell. His nursery school drawings of her inspired the song 'Lucy in the Sky with Diamonds'.
Need to know
Weybridges' Span estates were set up in the late 50s by developer Geoffrey Townsend and architect Eric Lyons. The idea was to create affordable, attractive, Scandinavian-style modernist houses and flats. Today they have a cult following as the Habitat of house building and still offer a more affordable way to live in this desirable area.
The novelist Forster and his mother lived at Monument Green where he wrote his famous novels, A Passage to India, Howards End and the fittingly titled, A Room with a View.
Shopping
Weybridge has a wide variety of shops. Be it the latest fashions from Jaeger, White Stuff, Fat Face and Phase 8 to furniture at Antiques at Church House, you'll be sure to find what you need.
Winkworth Weybridge is the trading name of Karpeta Lepsky Limited Registered office: 140 Buckingham Palace Road, London, SW1W 9SA Registered in England: No 5212620 VAT No. 872367988 Copy of Professional Liability Insurance available on request