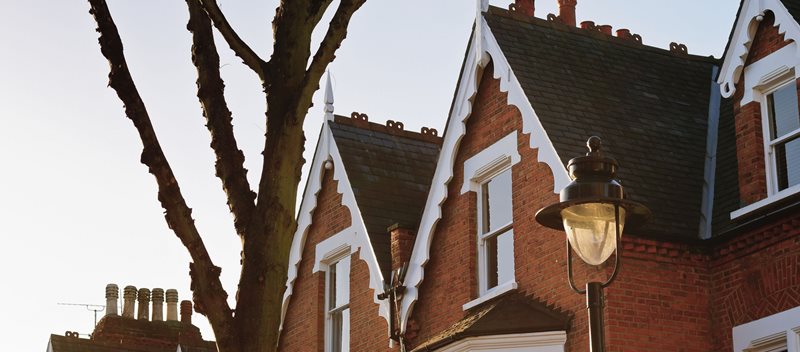 Online Valuations Aren't Worth The Paper They're Printed On.
When online valuations don't give you the whole picture - try Winkworth's expert service
Get a free property appraisal
Accurate valuations from our local property experts
No obligation to list with Winkworth
Choose a time convenient for you with our online booking system
What valuation would you like?
Surbiton office testimonials:
Allison and her team are very professional and I would recommend them to you. We bought a house through them and we found them to be honest and efficient- if only all estate agents in Surbiton were like them! In the end the bids went to 'best and final offers' but we felt that we were being dealt with honestly and upfront (unlike with another agent as we experienced on a previous property). They gave us a first class service, complete with a ribbon on the door, a bottle of champagne and a card on the completion day!
By

NS H
We primarily dealt with Ben when selling a house in Richmond recently and despite the fact that the buyers proved to be "challenging" and delays were experienced due to the recent lockdown he always kept us updated with progress and helped progress the house sale swiftly.
By

C Tester
Nigel & Ben have been absolutely fantastic throughout the purchase of my new home. Nigel was so kind and understanding during what can otherwise be a stressful time and really responsive. He even came to pick up post for the previous owners to pass it on - first class service! I would definitely use Winkworth Surbiton for buying / selling in the future.
By

K Harding
Nigel was an excellent and a best person ever we could get for this sale. He was there with us throughout the period of sale by supporting and providing us information. He was very practical, polite and very positive at all times. He could create a positive balance between the seller and buyer. He was easily approachable, communication was uplifting and we got a feeling that someone is there to understand us and progress the sale. This sale wouldn't have been smooth like this without you Nigel and you did an amazing job. Winkworth Surbiton service is exceptional and highly recommended.
By

Binu PV
Ben and the Winkworth Surbiton team were a pleasure to deal with throughout our property search and purchase. Ben is extremely professional and acted with transparency and integrity throughout. Nigel worked hard to find us a property that met our requirements where other agents had failed. Highly recommend. The team go above and beyond to get the right outcome for vendor and purchaser.
By

N Ritchie
I have so far purchased three properties and sold two, Winkworth Surbiton is no doubt the best Estate Agent I have come across. We bought our house from them and are very happy with their service throughout. Nigel has been a star, like other people said, he went above and beyond to help us, and was always so patient and understanding. Ben was excellent too. Even he wasn't directly handling our case, he was always well informed and had up to date knowledge of the progress. I cannot recommend their service enough.
By

S Hu
Ben and Nigel at Winkworth were so fantastic in helping us with the sale of our home. They were diligent, professional and caring throughout the process. Their communication was fantastic and we really felt like they understood our situation and were very honest and open with their feedback and support. I wouldn't hesitate to recommend them or use them again. Thanks so much to you both!
By

Mr & Mrs Miles
I highly recommended Nigel for doing an excellent job. With his help we sold our house in a very short period of time. He is very easy to talk to with a good sense of humour. He is clearly an expert in his job and provide good customer satisfaction. VERY NICE GUY. Thank you for all your help.
By

R Hechano
Ben and Nigel have been amazing. Selling a house is one of the most stressful things in life and yet these two keep you calm and laughing. They are professional, kind, diligent and a pleasure to have on your side during a house sale. The personal touch is beyond most estate agents, but Winkworth Surbiton are all about the personal touch and come highly recommended if you are thinking of selling in this area.
By

S Morrison
Benjamin and Nigel successfully sold our house for us in Tolworth, Surbiton. They were fantastic, always professional, helpful, upbeat and calm even during the tricky bits that come with selling a house. I would really recommend them. thank you so much for all your help getting us into our new home
By

J Prior
We maintain a couple of local rental properties and our landlord uses Winkworth's in Surbiton for her 'collect & manage' service. The team there are so polite, professional, communicative and honest, we find working with them a real joy and they are always bubbly and smily! We 101% recommend them for all your property needs! Keep up the good work ladies! :)
By

BoilerPro
We would like to thank you and your staff, especially Nigel, for selling our property. Nigel has been a tremendous help to us and put 200% of effort into everything. He has been tremendously helpful and a rock to us in this nerve-wracking time. Nigel was always up-beat and extremely pleasant to talk to and was willing to put himself out to help us whenever we needed help. We cannot thank him enough and wish him luck.
By

Mr & Mrs Molyneaux
Excellent service from beginning to end. Really know the property market. Communication was superb throughout. Would thoroughly recommend Winkworth to anyone.
By

Jack
Brilliant service right from the start. Lovely staff that do a fantastic job and genuinely care about about getting things done quickly and smoothly.
By

LB
In the current housing market it is difficult to achieve a sale. Choosing the right estate Agent is probably the most important factor in the process. Winkworths Estate Agency in Surbiton was most effective in marketing my property, getting viewings and negotiating a sale. The help and assistance they provided was outstanding and I have no hesitation in recommending their services.
By

J.Jacobs
Those elements of the process that were under the control of Winkworth's were the best managed part of the entire purchase process. High levels of efficiency and competency were evident in combination with good customer service. When the process faltered, due to external factors Winkworth's stepped in taking responsibility and moving things forward, I therefore have no concerns and can report only a positive experience. Dr Andy Newton
By

A.Newton
On behalf of David, myself and our tenants I really would also like to say a huge THANK YOU for getting us to the finish (or should I say start) of this new tenancy agreement. It really did turn out to be a huge challenge and we are all very grateful to you for sticking with it for us. You and your team have been fantastically professional and supportive in equal measure to us all.
By

Sarah
First, we'd like to say thank you so much for the stunning bouquet of flowers, the card and other goodies. Thank you also to the landlord for the plant and card.
By

L.Low
I cannot recommend Ben Wear and his colleagues at Winkworth in Surbiton enough. Ben initially provided a valuation at the height of the pandemic in April 2020 and then went on to market the property in the August. Although it took two attempts to sell, I cannot fault the time and herculean efforts that were put into getting the sale through. Estate Agents' commission always initially seems high but it ended up being worth every penny. Communication was excellent and their advice was sound.
By

D Manville
Thank you to Nigel and the Winkworth team for assisting with the purchase of a beautiful property in Surbiton. Nigel has been nothing but courteous throughout the process, always keeping us updated, and assisting wherever he can to help along what has been a somewhat drawn out and difficult process while we tried to complete on a sale simultaneously. He has put us in touch with the lettings team too and has been liaising between us all, having already set up viewings this week (and we only completed today!). I am incredibly impressed with Nigel's service, and indeed Winkworth, and would not hesitate to use them again in future. Thank you!!
By

Mrs Peters
Winkworth Surbiton have been wonderful in supporting my fundraising for Princess Alice Hospice. They helped me achieve a very successful quiz night for the hospice. What a lovely friendly helpful team they are.
By

N Kale
The team at Winkworth Surbtion have been an absolute pleasure and a joy to work with. Allison and Egle on the sales side have been professional, honest and focused on delivering the very best service on the sale of our flat. From the first day we met them they have been consistent, honest and dedicated. They have handled out property sale wonderfully, always updated us on viewings and the work they are doing on the sale. I would recommend them to anyone thinking of buying, selling, or letting in Surbiton!
By

J Harding-Mbogo
We sold our one bedroom flat through Winkworth Surbiton. We could not be happier with the service provided. We were really impressed with Ben's honest and positive approach. He led the sale from valuation to completion so you get a really personal service. He goes above and beyond and was keeping the whole chain together towards the end. He was a pleasure to work with. Thank you!
By

Mr Oakes
Winkworth Surbiton sold our property, they provide amazing customer service going above and beyond what is expected. They treat you like a human rather than a number like other agents. The viewings we had were numerous and of really good quality, I wouldn't hesitate to use Ben and the team again, I urge you to give them a try. Brilliant nice people, thanks guys!
By

R Manuel
Opening Hours
Mon-Fri

9am to 6pm

Sat

10am to 5pm

Sun

Closed
Selling or letting your home?
Have a property to sell or let in or around the Surbiton area? We'll happily provide you with a valuation.
Request Valuation
Featured Surbiton Properties
A few of our current favourites in and around the Surbiton Area
Cranes Park Avenue, Surbiton, KT5
£375,000 Leasehold
Riverside Villas, Portsmouth Road, Long Ditton, KT6
£646 per week (£2,800 per month)
Victoria Road, Surbiton, KT6
OIRO £299,000
---