Winkworth Knightsbridge & Chelsea Estate Agents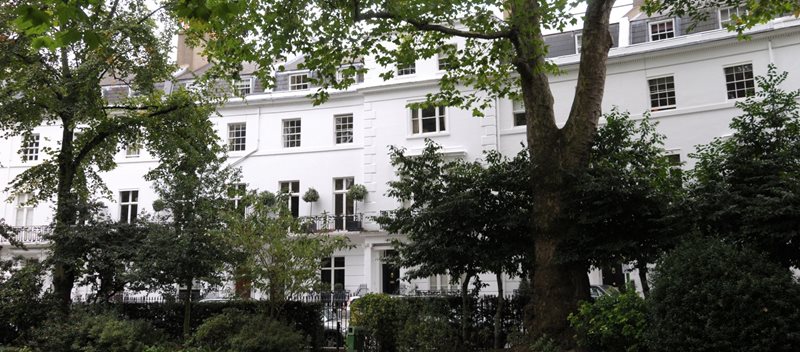 A very special agency for a very special area.
We in the Winkworth Knightsbridge, Chelsea and Belgravia office know how special our area is. We pride ourselves on our expert local knowledge, based on first-hand experience, and our personal and professional service. We've been working out of our office on the Brompton Road since 1972 and we're just as passionate about helping you find your perfect home today as we were the first day we opened our doors.
Sales
Winkworth Knightsbridge & Chelsea 289 Brompton Road Knightsbridge Greater London SW3 2DY
Opening Hours Mon-Fri: 9am to 6pm Sat: 9:30 am to 3:30pm Sun: Closed
Knightsbridge & Chelsea office reviews:
Efficient and Reliable Service

"We have done several deals with Winkworth particularly dealing with Mr Atkinson. His advice was always comprehensive and he took great care in serving our business needs. Winkworth's lettings department is also doing a very good job for us. Although still in its infancy stage, we feel that our relationship with Winkworth is well suited to our corporate strategy and hope that it will grow stronger as we move forward in the right direction."

M. Ali

on 23/7/2015

Good service with local expertise

"Winkworth Knightsbridge have a very good sales and lettings team. The office is very knowledgeable about the local market and always gives impartial advice. Won't hesitate to use them for sales or lettings."

AAA

on 23/7/2015

Just great

"I have employed the services of Winkworth Knightsbridge, Chelsea & Belgravia on numerous occasions over the past 10 years. I have found their service to be extremely professional, always acting in my best interests, delivering great results."

Ben Richardson

on 17/7/2015
Meet the Team
Our team are here to support and advise our customers when they need it most. We understand that buying, selling, letting or renting can be daunting and often emotionally meaningful. We are there, when it matters, to make the journey as stress-free as possible.
See all team members
Got a question about Knightsbridge & Chelsea?
Available properties in Knightsbridge & Chelsea
A few of our current favourites in and around the Knightsbridge area
Online Valuations
Aren't Worth The Paper They're Printed On.
When online valuations don't give you the whole picture - try Winkworth's expert service
Book your free appraisal today
Why move to Knightsbridge and Chelsea?
Knightsbridge, Chelsea & Belgravia's fantastic schools, restaurants, shops and transport links combine to make our area one London's most sought-after and exclusive neighbourhoods.
A little bit of history
The Grade II listed Chelsea Bridge that spans the Thames was originally called Victoria Bridge.
Need to know
Ian Flemming, Sir Sean Connery and Sir Roger Moore have all lived in Belgravia.
Shopping
The world famous Harrods offers six floors and 330 departments to explore, selling everything from pet accessories to gold bars. The area is also home to the Harvey Nichols department store, as well as many leading designer fashion stores.

Head to Chelsea Green for delicious fish from The Chelsea Fishmonger and fresh fruit and vegetables from Andreas. Haynes Hanson & Clarke on Elystan Street is an excellent wine merchants and the Farmer Brothers run a helpful hardware store.

For gifts and beautiful homeware, The Conran Shop on Sloane Avenue is a must.

Our Facebook fans benefit from seeing new instructions and keeping up to date with news and local events.
Local fact
The word Chelsea originates from the Old English term for a landing place on the river for chalk or limestone.
Winkworth Knightsbridge is the trading name of Capital Prestige Limited Registered office: 289 Brompton Road, London, England, SW3 2DY Registered in England: No 6079839 VAT No. 912634833 Copy of Professional Liability Insurance available on request