A very special agency for a very special area.
We in the Winkworth Knightsbridge, Chelsea and Belgravia office know how special our area is. We pride ourselves on our expert local knowledge, based on first-hand experience, and our personal and professional service. We've been working out of our office on the Brompton Road since 1972 and we're just as passionate about helping you find your perfect home today as we were the first day we opened our doors.
Knightsbridge & Chelsea office reviews:
Efficient and Reliable Service
"We have done several deals with Winkworth particularly dealing with Mr Atkinson. His advice was always comprehensive and he took great care in serving our business needs. Winkworth's lettings department is also doing a very good job for us. Although still in its infancy stage, we feel that our relationship with Winkworth is well suited to our corporate strategy and hope that it will grow stronger as we move forward in the right direction."
By

M. Ali
on 23/7/2015
Good service with local expertise
"Winkworth Knightsbridge have a very good sales and lettings team. The office is very knowledgeable about the local market and always gives impartial advice. Won't hesitate to use them for sales or lettings."
By

AAA
on 23/7/2015
Just great
"I have employed the services of Winkworth Knightsbridge, Chelsea & Belgravia on numerous occasions over the past 10 years. I have found their service to be extremely professional, always acting in my best interests, delivering great results."
By

Ben Richardson
on 17/7/2015
One of the best in town
"As a Knightsbridge solicitor specialising in high-end residential property, I have worked with the Winkworth Team on many occasions for several years. They are knowledgeable, extremely professional and work really hard for their clients to achieve the best results. In my opinion, the Knightsbidge office is amongst the very best Agencies in town."
By

Graham Jones
on 17/7/2015
First Class Agent
"We have worked with Tom and the team for many years and have no hesitation in recommending them, they are extremely knowledgeable, offer excellent advice and great service with a delightful and professional manner."
By

Inventories Direct Ltd / Decor Direct Ltd
on 17/7/2015
Excellent Service
"I have recommended a number of Clients to Winkworth Knightsbridge, Chelsea & Belgravia for both sales and lettings. They are extremely quick to respond and I have always received positive feedback."
By

Tim Fettes
on 16/7/2015
Excellent service
"Tom is a first rate and incredibly knowledgable agent within depth experience of his market and is always willing able to assist. I would recommend his services to anyone considering a transaction in Knightsbridge."
By

Anthony Binnie
on 16/7/2015
Excellent service.
"Winkworth successfully sold my house on Bramerton Street and I was very pleased with the service they offered, from the initial valuation through to completion. I would not hesitate to recommend this company"
By

Mr R Kenlock
on 16/7/2015
Extremely impressed
"Having registered with this branch of Winkworth looking to buy a house in the local area, I was extremely impressed at the service Baron Burca offered me. He selected a fantastic number of properties meeting my requirements and I was delighted with his assistance in facilitating the transaction."
By

Mr P Thompson
on 25/6/2015
"Having put my property on the market with multiple agents, Winkworth offered me precise feedback as to activity on my flat and although they did not eventually sell my property, I would certainly consider using their services again."
By

Professor Dunnaway
on 25/6/2015
Opening Hours
Mon-Fri

9am to 6pm

Sat

9:30 am to 3:30pm

Sun

Closed
Selling or letting your home?
Have a property to sell or let in or around the Knightsbridge & Chelsea area? We'll happily provide you with a valuation.
Request Valuation
Featured Knightsbridge & Chelsea Properties
A few of our current favourites in and around the Knightsbridge & Chelsea Area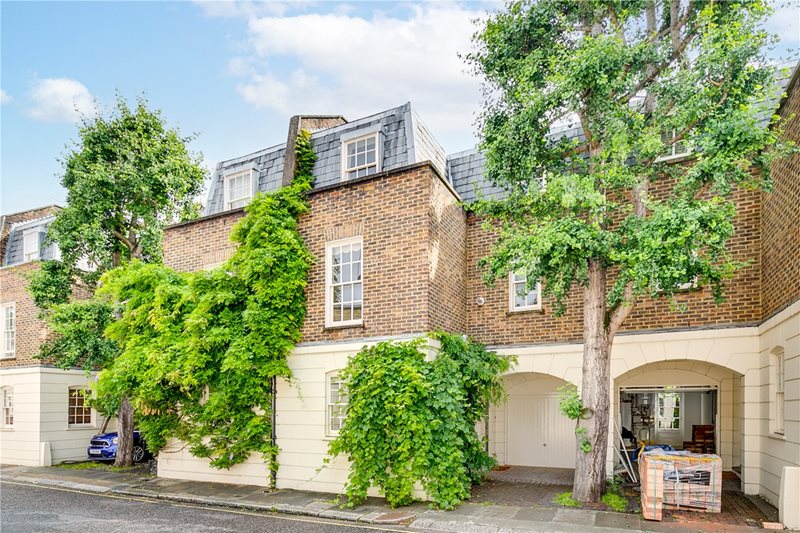 Passmore Street, London, SW1W
£3,000,000 Freehold
Pont Street, London, SW1X
£2,000,000 Leasehold
Egerton Place, London, SW3
£1,750,000 Share of Freehold
New Homes London

New Homes London

Winkworth New Homes London is a leading sales agent of newly built residential property across the Capital.

Buyers guide

Exciting times, buying a property. There's a lot to think about though.

Country House Department

At Winkworth we understand a house in the country is more than just bricks and mortar.
Contact Knightsbridge & Chelsea