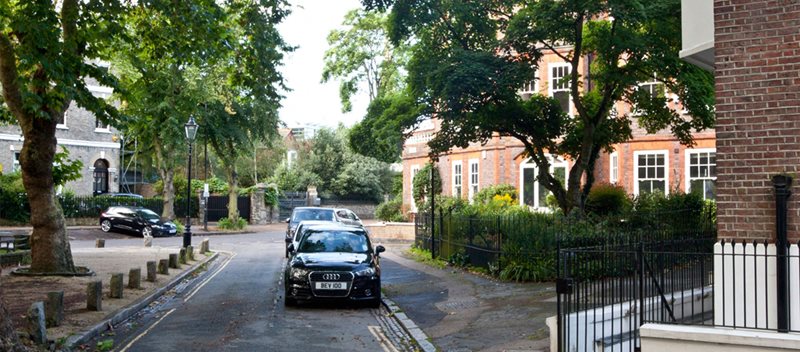 Online Valuations Aren't Worth The Paper They're Printed On.
When online valuations don't give you the whole picture - try Winkworth's expert service
Get a free property appraisal
Accurate valuations from our local property experts
No obligation to list with Winkworth
Choose a time convenient for you with our online booking system
What valuation would you like?
Highgate office reviews:
Selling House: Efficient, Straightforward and Supportive
"James and Daryl made the process of selling our beloved home as painless as possible. This began at our first meeting, when they took account of our specific requirements and gave clear advice on how to go about achieving them. Equally, they were just as frank and straightforward if they thought our expectations were unrealistic. This continued throughout the whole process. The viewings they arranged were focussed and executed with due consideration, and their response to the circumstances created by the pandemic was reassuring to both ourselves and I am sure, to the many interested viewers they brought to our home as well. There is no substitute for local knowledge and these agents clearly have a deep understanding of the local market as well as having positive and long-standing relationships with clients. All in all, we can't fault Winkworths on this transaction. and would like to thank them for their efforts on our behalf."
By

P & R from Highgate
on 13/10/2021
Excellent service!
"James and Daryl both did an excellent job selling my property. Both were very attentive and actively involved throughout the full sales process, helping to ensure everything ran as smoothly as possible. Their services are highly recommended!"
By

Jason
on 2/10/2021
Buying in Highgate
"We recently completed on the purchase of a two bedroom flat in Highgate with the support of James. Our situation was complicated by the fact that our mortgage took over 12 weeks to be confirmed and this had the potential to create a lot of uncertainty both on ours and the sellers side. James was incredibly helpful from the beginning in facilitating a healthy dialogue with regular updates from both sides with honest feedback. James and his team were always quick to respond to communication with a professional attitude whilst maintaining a very human tone. I sincerely believe that if such a dialogue had not been as well managed, we may not be in the situation we are now which is very happy in our new home. I would thoroughly recommend Winkworths Highgate and should we choose to sell the property in the future, we would happily return to James and the team to manage this."
By

Alex Wardle
on 6/9/2021
Thank you sooooooo much James and Daryl! :-)
"Selling a property can be torturous, and James and Daryl at Winkworth have made it more than bearable! Throughout, they have been professional, courteous, always available and efficient, and good humoured too. I thank them wholeheartedly, and recommend that unreservedly!"
By

Marq
on 30/6/2021
Perfect!
"Initially Winkworth was tasked with renting and managing our property and this was done so effectively for several years. They were then asked to market and sell the property. We could not have asked for a more professional, thorough, helpful and approachable Company. James / Winkworth made the whole process easy and I would not hesitate to call on their services again."
By

Roya Azordegan
on 29/6/2021
Excellent professional service
"Winkworth's provided us with a very professional service from start to finish and exceeded our expectations. They managed all aspects of the sale in an excellent manner providing timely communication which gave us the confidence and reassurance we needed as remote sellers from the north of England. They were always prepared to go the extra mile. We wouldn't hesitate to recommend the Highgate branch."
By

Diane and Tony
on 29/6/2021
Refreshingly down to Earth
"This Agency came across as more realistic about pricing than others. Ultimately this saved time and disappointment, leading to a successful outcome."
By

Vanessa
on 17/6/2021
Tenacious in the face of adversity
"For varying reasons I had a long business relationship with Winkworths as my estate agent including a Sale and management of a Landlord's Tenancy Arrangement. James has always been very honest and trustworthy and extremely reliable. He's always very professional and I think his advice is based on a lot of years of experience and is invaluable. We had to be quite patient and resilient to get through some turbulence in recent years but the process was always handled fairly and efficiently for all concerned. A sense of humour, appropriately applied, was welcome through the trying times and I anticipate we will remain friends for the long term. I would not hesitate to use Winkworths in Highgate again."
By

Julia
on 10/6/2021
"I want to let everyone know how helpful, friendly, and knowledgable James Wilkinson is from Winkworth in Highgate. Our house sale was far from straightforward, but James was always on hand with his years of experience. I cannot recommend James and his team highly enough."
By

Jill Sermet
on 31/5/2021
Wonderful experience!
"5 star service, couldn't ask for more. James is a fantastic point of contact between us and the landlord. Any issues we found were sorted quickly and professionally without complications. We had a great experience with Winkworth Highgate and would 100% recommend."
By

Hannah
on 13/3/2021
Opening Hours
Mon-Fri

9am to 6pm

Sat

10am to 4pm

Sun

Closed
Selling or letting your home?
Have a property to sell or let in or around the Highgate area? We'll happily provide you with a valuation.
Request Valuation
Featured Highgate Properties
A few of our current favourites in and around the Highgate Area
Bishops Road, London, N6
£395 per week (£1,712 per month)
Wavell House, Hillcrest, London, N6
£650,000 Leasehold
Altior Court, Shepherds Hill, London, N6
£595,000 Leasehold
---