Winkworth Herne Hill Estate Agents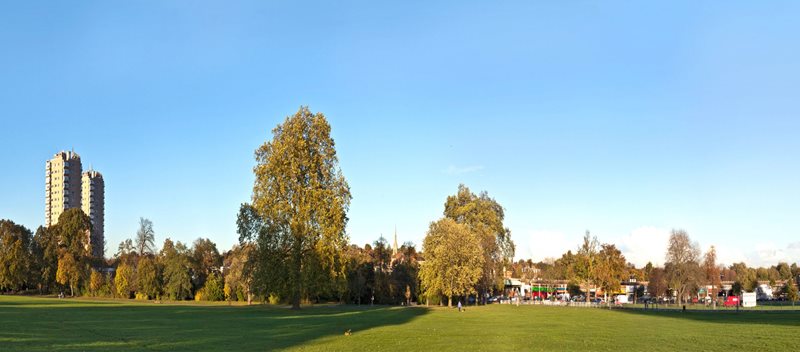 Over ten years experience in Herne Hill, North Dulwich, Brixton, Tulse Hill and Loughborough Junction.
Not only do we have over a decade's experience in the area, many members of the Winkworth Herne Hill team have also lived here for many years. Our personal and professional experience means we are perfectly placed to help you, whether you're buying, selling, renting, letting, seeking property management or simply looking for a spot of advice.
Sales
Winkworth Herne Hill 236 Railton Road Herne Hill Greater London SE24 0JT
Opening Hours Mon-Fri 9am to 6pm Sat 10am to 4pm Sun Closed
Herne Hill office reviews:
Highly recommended

"We had an unusually difficult sale of our property due to some awkward and sensitive family issues that put many obstacles in the way of a smooth transaction. Have to say, all along the way we found the Winkworth staff involved to be highly professional and sensitive to the issues at hand. They gave good advice thoughout the process and were always on hand with their support in this highly sensitive situation. They were very thorough in keeping us abreast of the situation and options at hand whilst liasing with our solicitors too, to try and resolve the situation. I'd say they went beyond the call of duty on a number of occasions to try and defuse difficult family issues, and did so sensitively, professionally and with respect to all parties involved. Thankfully the issues were resolved and the sale finally went through. I would highly recommend Winkworth to deal with the sale of your property. Thanks guys"

Nick

on 15/6/2022

Fantastic Start to Finish

"Simon, ably supported by his colleagues when required, was incredibly helpful guiding two first time buyers through the purchasing process. Nailed our brief, was always contactable, was honest and forthright which again really helped us make the decision. Will almost certainly come back to Winkworth should we need to every move again."

Jack & Rachel

on 7/4/2022

Really excellent service from Simon

"Simon was super organised, always letting us know in advance about viewings and following up after them. We had had a pretty terrible experience with an agent before we moved to Winkworth and, within two weeks of shifting over, the flat was under offer. Really grateful for the help."

Nicola

on 5/4/2022
Meet the Team
Our team at Winkworth Herne Hill Estate Agents are here to support and advise our customers when they need it most. We understand that buying, selling, letting or renting can be daunting and often emotionally meaningful. We are there, when it matters, to make the journey as stress-free as possible.
See all team members
Got a question about Herne Hill?
Recently Sold Properties in Herne Hill
A few of our current favourites in and around the Herne Hill area
Online Valuations
Aren't Worth The Paper They're Printed On.
When online valuations don't give you the whole picture - try Winkworth's expert service
Book your free appraisal today
Available Properties in Herne Hill
A few of our current favourites in and around the Herne Hill area
Why move to Herne Hill?
Sitting between Brixton, Denmark Hill, Dulwich, Loughborough Junction and Tulse Hill, Herne Hill offers excellent transport links, beautiful Victorian homes and a real community feel. The jewel in our crown is the lush, sprawling Brockwell Park with its 1930s lido. The Herne Hill Society, founded in 1982 is a registered charity that tirelessly works to maintain and enhance the area for residents, visitors and local businesses. Find out more at www.hernehillsociety.org.uk.
A little bit of history
Herne Hill was once part of the Manor of Milkwell, a mixture of woodland and farms that existed from at least 1291 until the late 18th Century. Brockwell Park was gifted to the people of Lambeth & Southwark by Lord Rosebery in 1892 who declared 'Whatever happens, this is preserved to you and your descendants forever as an open space.' Today Brockwell Park boasts the annual Lambeth Country Show, a local must-do.
Need to know
King's College Hospital is within spitting distance making our area well taken care of when it comes to medical service. As London's major teaching hospital, it attracts students and graduates into Herne Hill and Denmark Hill. The Herne Hill Velodrome was built in 1891 and is one of the oldest cycling tracks in the world. It even hosted the track cycling events in the 1948 London Olympics.
Shopping
Anything you've forgotten on the weekly shop can be found in Herne Hill's convenience stores, local pharmacy or off-licence. While every Sunday Herne Hill Market offers food and crafts made, grown or reared within 100 miles of Herne Hill. The Fruit Garden is a well-stocked traditional greengrocers. Close to Herne Hill Station, Sesami sells organic produce and delicious soups. Walters Butchers, is a traditional butchers selling a variety of fresh meats including tasty sausages for barbecues. Brockwell Arts Services, offers picture framing and also displays original art by local artists. A short walk or bus ride away, the world-famous Brixton Market offers international goods, tropical foods, fabric and music as well as the usual groceries, fruit, veggies, clothing and cookware. Plus, thanks to the innovative regeneration of Brixton Village Market, street foods from around the world.
Winkworth Herne Hill is the trading name of Callforce Limited Registered office: Allen House, 1 Westmead Road, Sutton, Surrey, SM1 4LA Registered in England: No 0542 7271 VAT No. 863447992 Copy of Professional Liability Insurance available on request