Winkworth Ferndown Estate Agents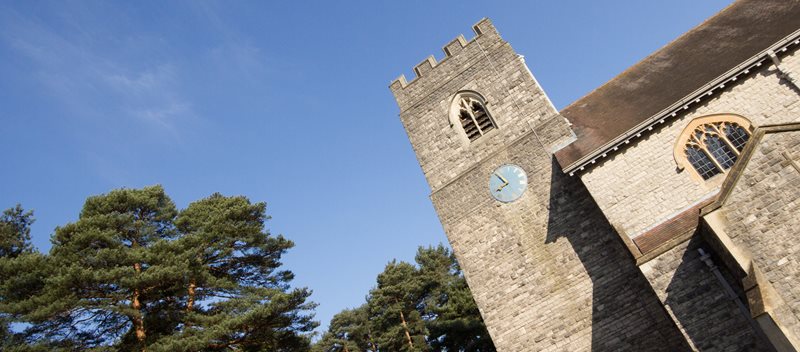 We don't see customers, we see people and where others see houses, we see homes.
Our Ferndown and Ringwood team of local experts have over 30 years combined experience, so it's no wonder we are so successful. You don't just benefit from our knowledge and expertise; you'll have the support of over 100 regional offices too. Pop in for a coffee and have a chat with our team at Winkworth Ferndown Estate Agents and you'll quickly see how passionate we are about what we do.
Sales
Rosella Short Owner
Have a property to sell in or around the Ferndown area? We'll happily provide you with a valuation.
Book a Valuation
Winkworth Ferndown 406 Ringwood Road Ferndown Dorset BH22 9AU
Opening Hours Mon-Fri 9am to 6pm Sat 10am to 4pm Sun By Appointment

Rating
"I would highly recommend Winkworth's and in particular Rosella. She has impressed me with her professional manner and her knowledge of the market. She has worked efficiently throughout the process and kept me well informed of progress. She has liaised well with the purchasers, myself and my solicitor, making it a smooth process. I will definitely be contacting Rosella when it I want to sell my home."

Anne O'Donnell

on 21/6/2022

"Highly recommend Rosella and her team for a very professional and efficient service. Helping to chase solicitors to speed up the process when required.Did what she could to ease the process making for a better experience. Thank you very much for all your help."

annette lange

on 19/6/2022

"We found Rosella very professional and had carried out considerable background research into properties of a similar type within the area and was able to give accurate advice on the sale price and best method to conduct the sale. Winkworth's managed the process from start to finish, taking the hassle away from us"

trevor neal

on 6/6/2022

"Rosella gave a great service in selling my house. She was always at the end of the phone, even on Sundays! Would be using again. Thanks."

willaim seviour

on 6/6/2022

"Rosella has been fantastic with the sale of our flat in Ferndown. Incredibly thorough, diligent and bent over backwards to ensure everything went through in time, as smoothly as possible. We felt we received an amazing service and would highly recommend."

Jodie Bratchell

on 27/5/2022

"Thank you to James and Rosella at Winkworth Ferndown. Very efficient, friendly, polite and courteous throughout the whole process. Thank you again. Garry & Caroline"

Garry Thompson

on 17/2/2022
Meet the Team
As one of the most experienced teams in Ferndown our recently refurbished office is found in the heart of Ferndown. Please come and talk to us about your property requirements, and get to know the team from the Winkworth Estate Agents in Ferndown.
See all team members
Got a question about Ferndown?
Recently Sold Properties in Ferndown
A few of our current favourites in and around the Ferndown area
Online Valuations
Aren't Worth The Paper They're Printed On.
When online valuations don't give you the whole picture - try Winkworth's expert service
Book your free appraisal today
Available Properties in Ferndown
A few of our current favourites in and around the Ferndown area
Why Move to Ferndown?
You can enjoy both the countryside from Ringwood and nearby coastal living from Ferndown where you'll find a range of properties from modern apartments ideal for those wanting a weekend base to a forever home with land. The town centers of Ferndown and Ringwood have a range of good amenities and schools and to keep the kids entertained the nearby Moors Valley Park is always a popular choice! You can enjoy a superb quality of life here with easy access to Bournemouth's blue flag beaches, The New forest and even a championship golf course! All this and you're less than two hours from London...
A bit of history
The areas roots are set in the Bronze age settlement of Castle Rings, West Parley by the river Stour. The modern Ferndown was established by the Stweart Family who set-up a still successful chain of local garden centres. In the 1950's it even had a Zoo on the north side of Ringwood Road with its most famous inhabitant Ajax the Lion. Surrounded by the historic market towns, heathland, trainlways and woodlands Ferndown has lot worthy of areas ready for you to explore.
Need to know
Play golf at Ferndown golf club whose turf has been graced by many golfing greats, it was Peter Alliss's favourite course so it's rather fitting they now have one named after him. Ringwood was famous in the 19th century for its "Ringwood" woollen gloves, and there was also a large linen collar and cuff factory here.
Shopping
You will find a range of local shops and amenities in Ferndown, be sure to try the award winning marmalade from Webb's Butchers and one of the many lovely treats on offer at Le Petit Patisserie. Castle Point Shopping Centre is just a short drive away and Bournemouth town centre offers a very wide range of facilities, if you fancy making a day of it a trip to West Quay Southampton is under half an hours drive away and well worth a visit! As well as The Furlong Shopping Centre Ringwood still has a lively Wednesday morning street market and has remained a delightful, historic town with both quaint and modern shops, restaurants, pubs and cafes.
Transport
By Road: Ringwood and Ferndown enjoy the benefits of excellent road links to the M27 and M3 towards London via the A31 eastbound and to the A35 towards Devon westbound.
By Air: Bournemouth Airport is conveniently approx fifteen minutes away
By Water: You can take the ferry from Sandbanks Peninsular over to Studland in just five minutes
Winkworth Ferndowm is the trading name of Ferndown Residential Limited Registered office: 8 Winston Avenue, Poole, BH12 1PE Registered in England: No 13148283 Copy of Professional Liability Insurance available on request