Winkworth Ferndown Estate Agents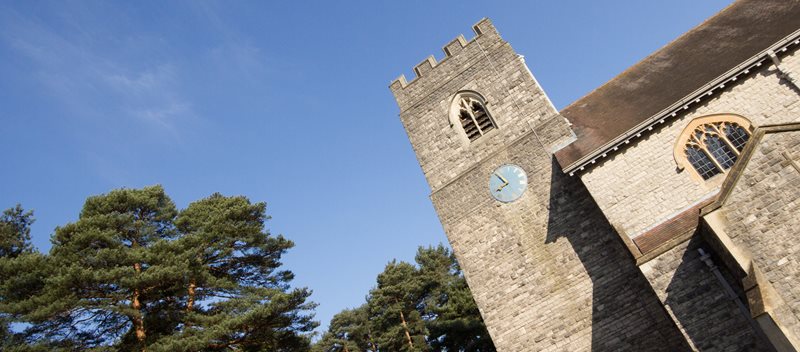 We don't see customers, we see people and where others see houses, we see homes.
Our Ferndown and Ringwood team of local experts have over 30 years combined experience, so it's no wonder we are so successful. You don't just benefit from our knowledge and expertise; you'll have the support of over 100 regional offices too. Pop in for a coffee and have a chat with our team at Winkworth Ferndown Estate Agents and you'll quickly see how passionate we are about what we do.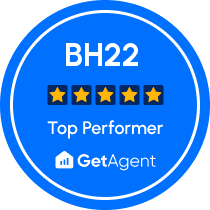 Sales
Rosella Short Owner
Have a property to sell in or around the Ferndown area? We'll happily provide you with a valuation.
Book a Valuation
Winkworth Ferndown 406 Ringwood Road Ferndown Dorset BH22 9AU
Opening Hours Mon-Fri 9am to 6pm Sat 10am to 4pm Sun By Appointment

Reviews
By Claire Meaden on
10 / 11 / 2023
I recently bought my first property through Winkworth Ferndown. Rosella was excellent, professional, flexible and friendly - exactly what I needed to help navigate through the property market and purchasing process for the first time. I would highly recommend for anyone else considering the same.
By Yvette Davis on
20 / 9 / 2023
I recently completed on my purchase through Winkworth, Ferndown. From my very first meeting with Rosella her level of professionalism was evident. As with any purchase, there were questions along the way and nothing was ever too much trouble. All contact, whether by phone or email was met with the same speedy response. Rosella even responded to Wattsapp messages out of hours. Additionally, Rosella was also able to recommend a contractor to me and was also proactive in liaising with the developer on more than one matter! In summary, Rosella provided an invaluable service and was extremely personable in all dealings and a real pleasure to get to know. Estate Agents often get a bad rap but Rosella deserves every bit of high praise she has received with all her 5* reviews. Thank you Rosella and also a quick shout out to Jackie who was also, always, super friendly, helpful and efficient. They make a great team!
By Jennie Adkins on
26 / 4 / 2023
There are so many estate agents online and otherwise that just thinking about it brings us to our demise. Then Winkworth's Rosella promptly came along with her and her team being historically strong. We had done our research, statistics and all that jazz, and only one stood out with real pizazz. This particular estate agent was selling left, right and centre while displaying professionalism, transparency and confidence; no one could prevent her. Within six weeks our house was sold, despite Liz Truss making the market go cold. From beginning to end this process drives me round the bend, but with Rosella, no worries; you can depend. From the bottom of our hearts to the tops of the trees, thank you for making our experience full of ease!
By Elaine Detain on
25 / 1 / 2023
Recently bought a property through Winkworth Ferndown and would definitely recommend them. Rosella was really helpful from start to finish, responding quickly to any queries and following up with solicitors when needed. She has continued to be a point of contact for after sale support as well. Really good all-round service.
By Morag Small on
24 / 10 / 2022
Rosella at Winkworth, Ferndown is excellent! She's honest, clear, respectful, calm, mature and reassuring. She provides a personal and incredibly efficient service, always with your sale in mind. I couldn't recommend her highly enough!
Meet the Team
As one of the most experienced teams in Ferndown our recently refurbished office is found in the heart of Ferndown. Please come and talk to us about your property requirements, and get to know the team from the Winkworth Estate Agents in Ferndown.
See all team members
Got a question about Ferndown?
Recently Sold Properties in Ferndown
A few of our current favourites in and around the Ferndown area
Online Valuations
Aren't Worth The Paper They're Printed On.
When online valuations don't give you the whole picture - try Winkworth's expert service
Book your free appraisal today
Available Properties in Ferndown
A few of our current favourites in and around the Ferndown area
Why Move to Ferndown?
You can enjoy both the countryside from Ringwood and nearby coastal living from Ferndown where you'll find a range of properties from modern apartments ideal for those wanting a weekend base to a forever home with land. The town centers of Ferndown and Ringwood have a range of good amenities and schools and to keep the kids entertained the nearby Moors Valley Park is always a popular choice! You can enjoy a superb quality of life here with easy access to Bournemouth's blue flag beaches, The New forest and even a championship golf course! All this and you're less than two hours from London...
A bit of history
The areas roots are set in the Bronze age settlement of Castle Rings, West Parley by the river Stour. The modern Ferndown was established by the Stweart Family who set-up a still successful chain of local garden centres. In the 1950's it even had a Zoo on the north side of Ringwood Road with its most famous inhabitant Ajax the Lion. Surrounded by the historic market towns, heathland, trainlways and woodlands Ferndown has lot worthy of areas ready for you to explore.
Need to know
Play golf at Ferndown golf club whose turf has been graced by many golfing greats, it was Peter Alliss's favourite course so it's rather fitting they now have one named after him. Ringwood was famous in the 19th century for its "Ringwood" woollen gloves, and there was also a large linen collar and cuff factory here.
Shopping
You will find a range of local shops and amenities in Ferndown, be sure to try the award winning marmalade from Webb's Butchers and one of the many lovely treats on offer at Le Petit Patisserie. Castle Point Shopping Centre is just a short drive away and Bournemouth town centre offers a very wide range of facilities, if you fancy making a day of it a trip to West Quay Southampton is under half an hours drive away and well worth a visit! As well as The Furlong Shopping Centre Ringwood still has a lively Wednesday morning street market and has remained a delightful, historic town with both quaint and modern shops, restaurants, pubs and cafes.
Transport
By Road: Ringwood and Ferndown enjoy the benefits of excellent road links to the M27 and M3 towards London via the A31 eastbound and to the A35 towards Devon westbound.
By Air: Bournemouth Airport is conveniently approx fifteen minutes away
By Water: You can take the ferry from Sandbanks Peninsular over to Studland in just five minutes
Winkworth Ferndowm is the trading name of Ferndown Residential Limited Registered office: 406 Ringwood Road, Ferndown BH22 9AU Registered in England: No 13148283 Copy of Professional Liability Insurance available on request