Winkworth Cheam Estate Agents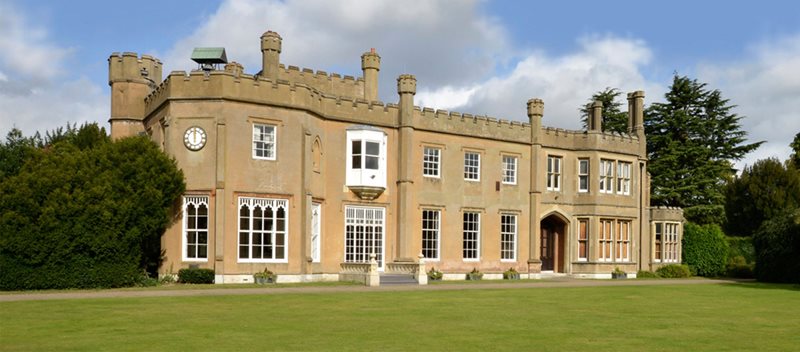 Professional, proactive and right in the heart of Cheam village.
Whether you're buying, selling, renting or letting and whether it's a period conversion flat, grand detached family home or anything in between, at Winkworth Cheam we are experts in matching homes with people who'll love them. Not only are we experts in the local area, but we are also part of London's largest agency network.
Sales
Winkworth Cheam 45-47 Station Way Cheam Village Surrey SM3 8SD
Opening Hours Mon-Fri 9am to 6pm Sat 10am to 4pm Sun Closed
Meet the Team
Our team at Winkworth Cheam Estate Agents are here to support and advise our customers when they need it most. We understand that buying, selling, letting or renting can be daunting and often emotionally meaningful. We are there, when it matters, to make the journey as stress-free as possible.
See all team members
Got a question about Cheam?
Sold properties in Cheam
A few of our current favourites in and around the Cheam area
Online Valuations
Aren't Worth The Paper They're Printed On.
When online valuations don't give you the whole picture - try Winkworth's expert service
Book your free appraisal today
Available Properties in Cheam
A few of our current favourites in and around the Cheam Area
Why move to Cheam?
With excellent transport links into London, a friendly community, spacious homes, good shopping and plenty of green space it's no surprise that Cheam has come to represent the suburban dream. There is also an interesting history to discover and some beautiful period buildings to explore.
A little bit of history
Behind its innocent, idyllic, suburban exterior, Cheam hides a racy past. Having appeared in the Domesday Book and dating back to at 1018, Cheam was originally known for pottery before gaining a reputation for its breweries. Later King Henry VIII chose Cheam as the home for his extravagant Nonsuch Palace, but died before his spectacular royal palace was finished. Charles II later gifted the elaborately decorated palace to his mistress Lady Castlemaine. She then, having run up gambling debts, was forced to pull it down to pay her bills.
Need to know
HRH Prince Phillip went to school in Cheam, at Cheam School before it moved to Berkshire.

Eddie Izzard once joked that Cheam was the birth place of Darth Vader, but there are no plans to erect a blue plaque just yet.
Shopping
Cheam Village, centred around the Sutton, North Cheam, South Cheam and Ewell crossroad, is home to Cheam's most up-market shopping area. Options include a Waitrose, a Magestic Wine Warehouse and plenty of independent shops, plus a Costa Coffee for a well-deserved pre, mid, or post shopping refresher. Meanwhile, North Cheam, about a mile north of the village, also offers great shops, including a large Sainsbury's, a post office and even more independent shops. And no round up of Cheam's retail would be complete without a mention for our excellent local butcher, S.M. Pinegar - a real gem.
Winkworth Cheam is the trading name of Barnes & Amner LTD Registered office: 33 Brabham Court, Central Road, Worcester Park, Surrey, KT4 8EG Registered in England: No 0453 8897 VAT No. 806807523 Copy of Professional Liability Insurance available on request