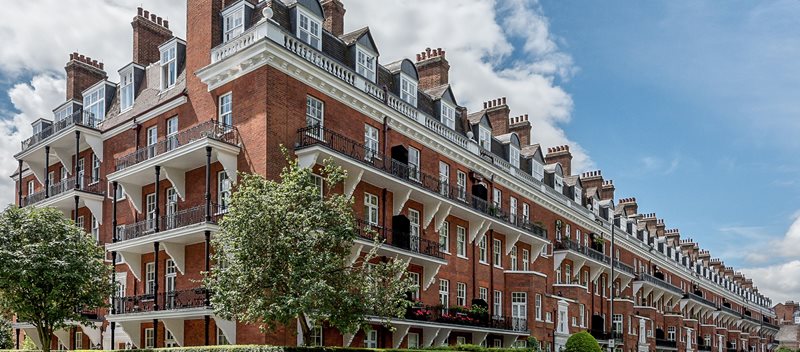 Online Valuations Aren't Worth The Paper They're Printed On.
When online valuations don't give you the whole picture - try Winkworth's expert service
Get a free property appraisal
Accurate valuations from our local property experts
No obligation to list with Winkworth
Choose a time convenient for you with our online booking system
What valuation would you like?
Battersea office reviews:
Daniel Carr - Excellent
"We had a terrible service from Winkworth with fast turnover of agents and very poor/ slow/ non-existent responses to our queries. However since Daniel took over as our agent he has turned things around and always goes the extra mile and we are now happy with Winkworth's service. The five stars are only referring to him."
By

Charlotte G
on 10/6/2021
Great Agent
"I have had my property managed for many years and I have to say that Daniel Carr is doing an excellent job. The level of professionalism, communication and responsiveness is admirable."
By

Gael
on 23/2/2021
Katie is the best property manager ever!
"Katie has been managing my rental property for over a year, but in the last month she has been a star during a change of tenants. There was a lot of remedial decorating, electrical and building work to be done for the new tenants. Katie managed this professionally over a couple of months with all the ups and downs that dealing with multiple contractors always brings. She communicated with me often and while giving advice, she was also happy to take my views into account. I am very grateful with all Katie's efforts and the result is now very happy tenants who will hopefully stay in the property for a couple of years. Many thanks."
By

Mike
on 18/2/2021
"Katie has been my property manager since I moved in last December and I am so grateful that I have her! As soon as I moved in there was minor faults I reported, however I was not comfortable to have anyone in that house then. Nonetheless, Katie has responded to all my feedback within 10min, is always friendly and presents solutions to suite my needs. Yesterday I emailed Katie to report my faulty oven, we went over the details and determined it was best to call a contractor - who called me still yesterday afternoon to arrange to come this morning. The contractor was also super friendly, already had the piece needed to be replaced, knew the oven inside out and in 10min the job was done. It is obvious to me that the contractors Winkworth works with are great, but also that communication flowed from Katie's side and he knew exactly what he was going to encounter. It is great to 'work' with you Katie, thank you again!"
By

Ana Grilo
on 17/2/2021
Professional and experienced agency
"Professional and experienced agency, my sale would not have gone through without the perseverance, support and professional experience of Alex. This complex and difficult sale required efficient communication between the parties and a significant level of problem solving so I am hugely grateful for all the efforts of Alex and his team for getting it done."
By

Caroline
on 2/2/2021
Great service!
"Chene found us our amazing little home, and provided outstanding service from beginning to end. Keep up the good work Chene!"
By

Jason
on 19/11/2020
Excellent service throughout
"Winkworth (Katie in particular) have really restored my faith in London estate agents. Throughout the past year and a half, they have been exceptionally helpful in getting things resolved in our rental property."
By

Alex
on 16/11/2020
Excellent Support
"Ed was massively supportive when my tenant had some changes of circumstance and was a constant help with regard to liaising with the local authority freeholder while managing my property. I would definitely recommend Winkworth and Ed to others considering letting their property!"
By

Alex
on 19/6/2020
Helped drive a speedy process
"Rupert was friendly, professional and responsive. I was a buyer of a property which was being sold in an accelerated pace, Rupert did a great job in making sure everything over the line."
By

TSiva
on 9/6/2020
Excellent support throughout our tenancy from Ed
"Ed has provided us with unrelenting support throughout our tenancy period. We have required maintenance work on a several occasions, and each time Ed has always been extremely helpful and accommodating. He is very responsive, keeping us updated with progress and always maintains a professional and friendly manner. We can rely on him to get things done quickly and smoothly! Thanks Ed for the ongoing support!"
By

Emily & Tom
on 11/3/2020
Opening Hours
Mon-Thurs

9am to 6:30pm

Fri

9am to 6:00pm

Sat

9:30am to 4pm

Sun

Closed
Selling or letting your home?
Have a property to sell or let in or around the Battersea area? We'll happily provide you with a valuation.
Request Valuation
207-217 Lavender Hill
Battersea
Greater London
SW11 5SD
Featured Battersea Properties
A few of our current favourites in and around the Battersea Area
Holman Road, SW11
£450 per week (£1,950 per month)
Petergate , SW11
£372,000 Leasehold
Latchmere Road, SW11
£735,000 Freehold
---