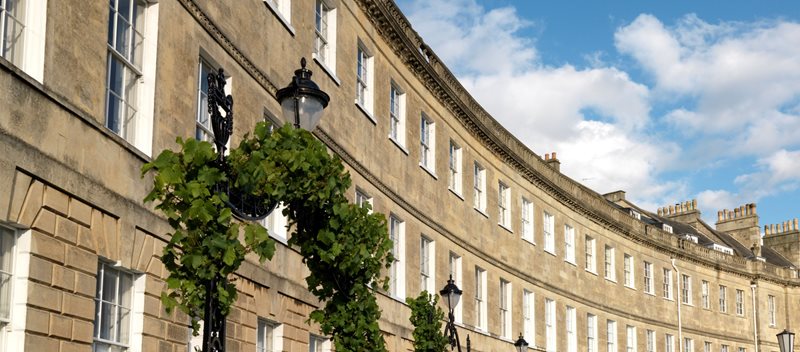 Online Valuations Aren't Worth The Paper They're Printed On.
When online valuations don't give you the whole picture - try Winkworth's expert service
Get a free property appraisal
Accurate valuations from our local property experts
No obligation to list with Winkworth
Choose a time convenient for you with our online booking system
What valuation would you like?
Bath office testimonials:
BATH: From the moment you valued it the house was always treated as our home, not a 'property'. The whole team treated us with unfailing kindness, support and professional expertise. Winkworth valued our custom, liked our property and were doing their absolute best for us. We have already recommended.
By

Mr & Mrs M Richardson
I had rung out of office hours. Iona rang me back immediately the office re-opened and couldn't have been more helpful. Just wish this was my usual experience with estate agents!
By

Jackie Marsh
We were extremely happy with the service from Chris and Iona and the team at Winkworth Bath. They handled the purchase of our new home in a professional yet personal manner and worked extremely hard to ensure that the sale went smoothly. We would have no hesitation in recommending them to anyone. Thank you.
By

Mr and Mrs Chapman
When we decided to sell, I asked three very well known Firms of Agents to view the Property. Winkworth's were outstanding from the start, head and shoulders above the others and adding value immediately. In addition, the Bath Office worked as a team rather than as individuals. This was important to me as the client, and it helped to bring in a splendid result; a buyer who could proceed before we had even had a brochure put together. I would recommend them wholeheartedly.
By

Graham Bennett
We are looking for a certain house which is not straightforward. Although no luck yet, Iona regularly keeps me informed of possible matches. We have also contacted others agents and they were OK to start with but it seems like they have given up on us. Overall very pleased.
By

Richard Downing
Although we didn't eventually purchase our home through Winkworths we found them always consistently helpful, friendly and efficient. And they talked to us about finding a 'family home' rather than 'house or property' which although a small thing, helped made our house search feel less stressful and more personal to us.
By

Beccy R
Iíd been with another agent for months and had very little interest in my property. I changed over to Winkworth and the team immediately got to work. We have been overwhelmed by the amount of interest on our house. I am now under offer from a proceedable buyer at the full asking price. Iíve been delighted with the professionalism, enthusiasm and caring attitude shown to me by all the staff at Winkworth Bath.
By

Roland
We are extremely happy with Winkworth. The service they have provided since taking on the management of our properties has far exceeded our expectations. They go the extra mile to make sure that everyone is happy.
By

Everard
Chris was very helpful in the purchase of our house and we felt we could contact him at any time to ask questions regarding some of the problems we encountered Iona was equally helpful so would recommend Winkworths as reliable Estate Agents.
By

Ria Lippiatt
We were not sure after the change in ownership about staying with Winkworth's, but from the moment he arrived Chris totally understood our property and who it would appeal to. The re-marketing emphasised what was so special about Midwood, and before long we had a great deal of interest. Both Iona and Katie navigated us through the post offer phase, keeping us informed of progress, and making it happen.
By

Nick Matthews
I have been very impressed with every part of the service so far; from the initial viewing and advice; the marketing and tenant viewings; and the management. All the staff have been efficient and have made sure that every angle was covered to ensure all parties were happy. I would definitely recommend.
By

Claire
Imaginative presentation, good feedback after viewings and regular reviews.
By

Kathy van Griethuysen
Matthew and his team recently helped us negotiate a rather difficult house sale for my elderly mother. There were many false starts and twists and turns, but Matthew very patiently guided us through the process and when we were at our lowest ebb, he remained calm and positive throughout. The team worked very hard to keep everyone on board and the advice we were given was always fair and realistic. I have no hesitation in recommending Winkworth to anyone wishing to sell their property.
By

Ms R
I am very happy with the service received from Winkworth in Bath, particularly from Denise. A suitable tenant was found fairly quickly, considering the house became available to rent in December. Denise always returned my calls promptly. I am particularly pleased with the comprehensive tenancy agreement provided. The level of service is first class. I will be using Winkworth again in the future.
By

Anne Rollings
From the first viewing, the letting process has been smooth and efficient, with everything made as easy as possible. Denise has been brilliant with any issues resolved quickly and efficiently, she has been a great help! Definitely a friendly and efficient 5* lettings manager.
By

Michael C
Denise and the lovely team in the office are there any time to Offer support and assistance. Not only that, they actually listen to what it is the customer wants and help to find the perfect location and property. 100% recommend!
By

Liz
Alessio and I (first time buyers) couldn't have asked for better. Stephen took us to three properties which all answered our brief (but all with their own little quirks too - which was fantastic). He couldn't have been more helpful on the area, the houses and Bath in general - it was a great insight to where we were planning to buy. Thank you Stephen and the Team for a great experience in our first home buying experience!
By

Pip
Personal and exceptional level of service from knowledgeable and professional staff who went above and beyond. Would not hesitate to recommend
By

Rachel Farr
Sympathetic and practical advice which was always timely.
By

Christine Macfarlane
The team over at the Bath office are extremely professional. Having previously dealt with a few Bath-based real-estate agencies that were inefficient and hard to work with, I can say that Winkworth is a great agency and the people there really care not just about landlords, but also about tenants. Thanks!
By

Robert C
It was lovely to deal with Winkworth when we were looking to a house to buy in Bath. In ringing the office, Iona was very helpful and knowledgeable and arranged an early appointment to view, to meet our tight schedule. Once at the property, Steve met us punctually. He showed us around the house and gave us plenty of time to see everything and ask questions. He was most personal and professional. Following our viewing, we put in an offer via Iona, through the office. Iona was careful to note all the reasons for the price we offered and, once again, we had prompt service as she liaised between us and the vendor. Our offer was refused. At a later date, Iona phoned again to inform us that the property had been reduced. We consider we received excellent personal and professional service. We would certainly recommend this agency to vendors and purchasers. It really was a pleasure to work with them.
By

Anon
What was particularly impressive that all the staff we encountered were full conversant with our needs. This was certainly not the situation with other local agents.
By

Andrew Parry
Our property had languished with another agent for months before we moved to Winkworth. They immediately had a good stream of potential tenants viewing and we soon found one. Excellent service throughout from whole team.
By

Bruce B
Opening Hours
Mon-Fri

9am to 5:30pm

Sat

9am to 4pm

Sun

Closed
Selling or letting your home?
Have a property to sell or let in or around the Bath area? We'll happily provide you with a valuation.
Request Valuation
Featured Bath Properties
A few of our current favourites in and around the Bath Area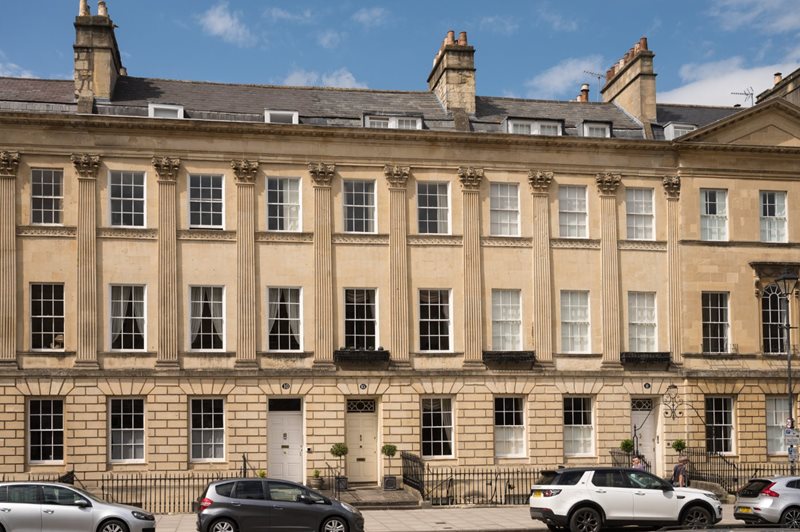 Great Pulteney Street, Bath, BA2
£2,300,000 Freehold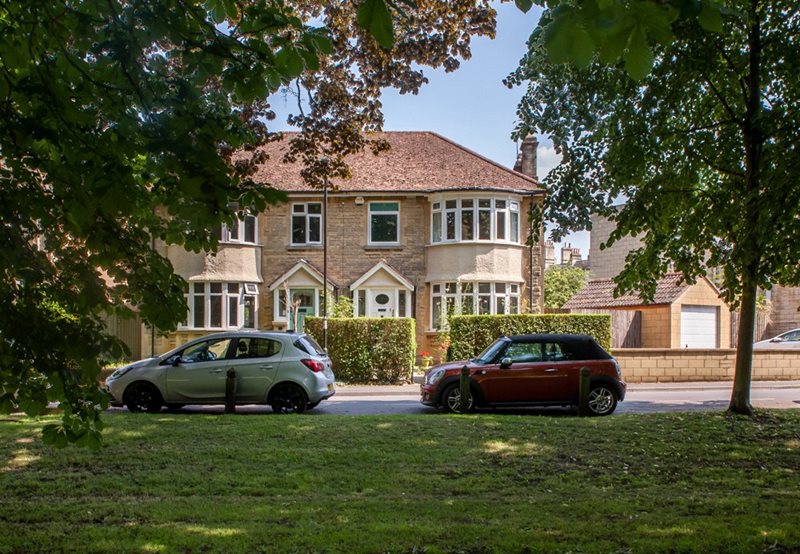 Henrietta Gardens, Bath, BA2
Guide Price £900,000 Freehold
St. Georges Hill, Bathampton, Bath, BA2
Guide Price £450,000 Freehold
---