We've done the research for you and picked out some of the UK's best cities and towns for anyone wondering where to buy in 2020.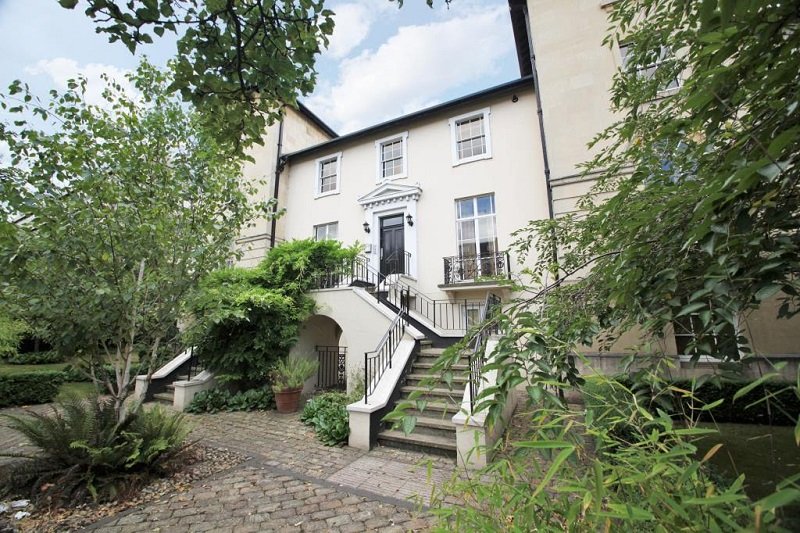 With the arrival of the new year, home buyers and forward-thinking landlords will no doubt be looking at where to buy in 2020. Choosing the right location is arguably one of the most important steps, especially when it comes to buying for investment, as it can ultimately have the biggest impact on your future returns. Without the ability to predict the future, successful property investment boils down to speculation, as well as keeping an eye on the long-term future of your assets. Here we round up the hotspots to look out for, as well as major considerations in terms of the market and legislation, for anyone looking to buy in 2020.

The 2019 property market
As you'd imagine, 2019 has typically revolved around Brexit. Britain's official withdrawal from the EU has dominated the media and had a big impact on the property market, driving a fair amount of uncertainty. That said, the UK remains a robust and stable market, and was the preferred choice for many overseas buyers in 2019. An excellent growth of regional cores has ramped up the number of new developments and infrastructure improvements, putting it firmly at the top of investor wish lists for the new year.

Capital gains
April 2020 will see the introduction of new Capital Gains Tax rules which will impact most sales of additional properties in the UK. The changes coming in will affect the deadline on which you have to pay your capital gains tax bill, the amount of tax relief you can claim if you previously lived in the property, and how letting relief will work.
Currently, homeowners are exempt from paying tax on the final 18 months that they owned the property, regardless of whether or not it is rented out. This means that they have a longer grace period to sell it after moving out, and before becoming eligible to pay Capital Gains Tax. From April 2020, this will shorten to nine months, so that once a homeowner has not lived in a property that was once their main residence for longer than nine months, they will probably need to pay some Capital Gains Tax on any profits made when the property is sold.
Additionally, where a property was at some stage a person's main residence but also had a period during which it was let, up to £40k of any gains was potentially relievable. With the new legislation, the relief only applies if the letting was undertaken whilst the owner lived in the property at the same time.
Both of these changes could have costly implications when a property is sold. If you are thinking of selling, where possible, you may wish to do so before April.

The 2020 housing market
According to forecasts by the Centre for Economics and Business Research, 2020 could see a rise in house prices, with the average UK house price predicted to increase to £320,000. In the short-term, this may allow homeowners who have been unable to move up the ladder to do so. But it's not brilliant news for first-time buyer affordability; as rates of home ownership in the UK continue to fall, a slowing down of house price growth is needed to give wages a chance to catch up.
Anyone looking to achieve high rental yields in the UK should look further to the north where there is typically a higher yield. For 2020, rental yields are forecast to be upwards of 7-8% in postcodes across Liverpool, Bradford and Sheffield. But remember, tenant demand is just as important, which is why it's definitely worth exploring areas such as Reading, where there is still residential undersupply.

Where to buy
Nottingham
Average house price: £200,537
Average rental yield: £1,421 pcm
Due to its very central location, Nottingham offers direct access to key destinations within the UK and as such, is a popular choice for investment. The city centre itself is well known for its amenities and well-developed infrastructure which offers opportunities in and around the city centre. The market is relatively affordable, with strong rental yields and demand from both professionals and students. Growth is largely maintained around the city centre where prices have risen by around 210% since 2000, a trend that is predicted to continue into next year.

Muston, Nottingham
4 bedroom cottage
£460,000 Freehold
This stunning character cottage in Muston provides a spacious hallway and three reception rooms, perfect for entertaining. Special features include dual aspect windows, a gas fireplace, tiled hearth and beams to the ceiling. The bedrooms incorporate built in storage and the master bedroom has an en suite shower room. The wonderfully kept garden leads down to the River Devon, allowing for enjoyment during the summer months and a feeling of tranquility all year round. This cosy cottage is perfect for family living.

---

Reading
Average house price: £327,859
Average rental yield: £1,459 pcm
A key destination in the London Commuter Belt and a cornerstone of the UK technology sector, Reading is an affordable alternative to London, with the '8th Best Qualified Workforce in the UK.' A commercial powerhouse within a thriving regional economy, the area is forecasting fantastic growth in multiple sectors for the next year. The strength of Reading's labour market is a major signpost for investors, showcasing an appetite for residential accommodation in an area that has constant professional tenant demand. Rising demand also means that rents have increased, sitting at an average of around 3.7% and 4.6% according to PropertyData. It's likely this will continue as rental prices in the UK carry their upwards trajectory.

Reading, Berkshire
3 bedroom flat in Reading
£500,000 Leasehold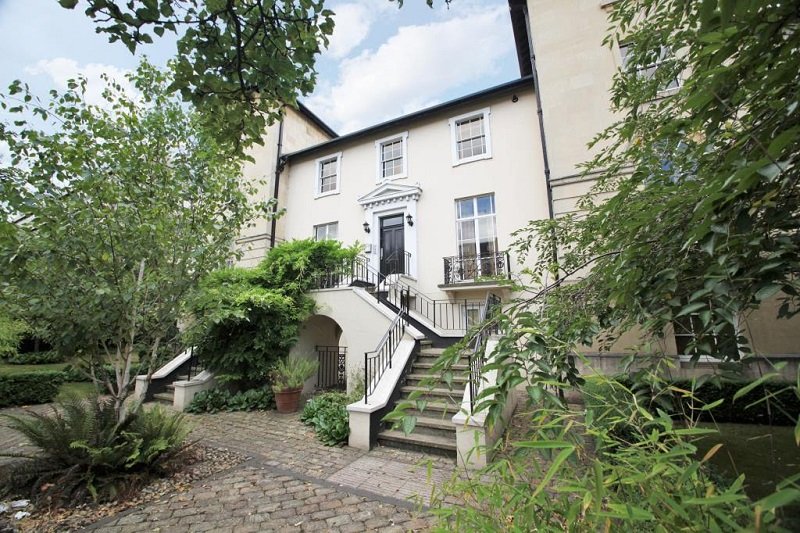 This high specification, Grade II listed Georgian conversion is offered to the market with no onward chain. Comprising three double bedrooms, en suite master bedroom and gated off road parking, this property accommodates comfortable living for a family or your proffessionals. The property is situated just a short walk from Reading station and benefits from a real community feel, with close proximity to charming local pubs and The Oracle shopping and entertainment complex. With a potential rental income in excess of £2,000, this property makes for an excellent investment for those who are looking for a buy-to-let.

---

London
Average house price: £618,829
Average rental yield: £3,772 pcm
These figures take into account all of London's traditional prime neighbourhoods and well-to-do postcodes such as Belgravia, Kensington, Knightsbridge, Marylebone and Mayfair. With everything going on around Brexit, prices in the capital have fallen by 3.6 per cent in local currency during the past year, suggesting there may be some opportunities to buy at more attractive prices. That being said, since 2009, prices have skyrocketed and London remains the number one city in the world for students and is ranked second in the world's top financial centres – behind only New York. What's more, a population of more than 9.1 million means there is no shortage of demand - Brexit or no Brexit – and the capital remains one of the best places in the UK to invest.

St Peter's Street, London, N1
2 bedroom apartment in Islington
£650,000 Share of freehold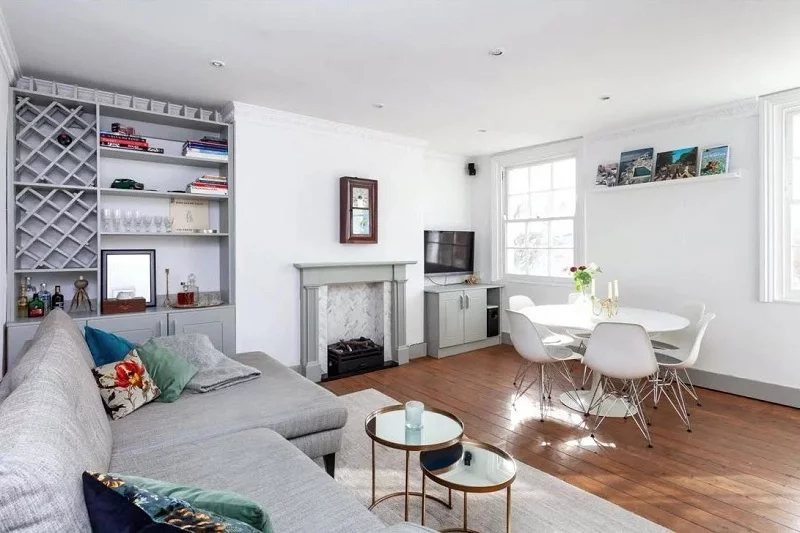 For just £650,000, you can own this truly wonderful top floor flat, with a share of the freehold, in one of London's most cultural boroughs of Islington. This property features bright rooms, wooden floors and custom cabinetry. It is just moments away from Upper Street and Angel, providing access to a range of charming restaurants, shops and bars, as well as the Northern line and various bus routes into the City. Situated close to Highbury and Islington station, which provides access to the Victoria Line and national rail, this property is perfect for those who wish to live and work in London.

Are you looking to buy, sell, rent or let? Get in touch.